London's architectural heritage is being devoured as a consequence of planning laxity in the face of Britain's thriving economy and uncontrolled net inward migration (which, on official figures, is presently running at a rate in excess of three million people per decade).
That cities are living entities not museums is, as developers frequently claim, perfectly true – and migration brings benefits as well as pressures – but all that is new and lucrative is not necessarily of net social and cultural benefit. Today, every walk in the city reveals a fresh hole in the familiar and an ominous sprouting of cranes. As the Observer reports, some 400 skyscrapers are planned and 60% of Londoners oppose them. Initially clustered in the City of London, they now march westwards as planning authorities repeatedly prove toothless or supine with excesses granted in exchange for tiny "civic gains" or promised "modifications". Every skyscraper serves immediately as precedent for a further neighbouring blight. (See also "A clear strategy on tall buildings is the only way to control developers".)
A hideous 25-storey tower of 54 luxury flats in Somers Town that incenses heritage bodies and threatens to eclipse Nash and Burton terraces in Regent's Park gained Camden Council planning approval by earmarking a portion of profits to a new primary school and other social purposes. The developer is none other than Camden Council itself. Further west, an approved private scheme to build forty-two townhouses and apartments in Kensington requires the destruction of the Art Deco cinema frequented by Alfred Hichcock. The (private) developers promise a seven-screen cinema amidst their housing project and to work hand in glove with the authorities "to the very highest standards".
Cinema plus Design Museum
As the Evening Standard reports the new cinema-for-old scheme with a housing bonanza on top has triggered an imaginative and popular counter-proposal. A group, "Friends of the Kensington Odeon", has marshalled support from 30,000 residents and a number of "philanthropic billionaires". It propose a mixed arts centre ("The Hitchcock Odeon") that would generate a "cultural hub" when joined nearby in November by The Design Museum. This scheme is backed by such distinguished actors as Sir Ian Mckellen, Dame Kristin Scott-Thomas, Sir john Hurt, Benedict Cumberbatch and David Suchet, and, "wholeheartedly" by Hitchcock's daughter Patricia Hitchcock O'Connell.
Film-maker plus House
Hitchcock's residency in Kensington was at 153 Cromwell Road. The recent history of that house testifies to a certain enduring commercial rapacity, as one of its present culturally distinguished residents, Selby Whittingham, outlines below. In 1975 Dr Whittingham, a student of medieval art and a devotee of both Watteau and Turner (two of the more restoration-vulnerable painters) founded a campaign for the creation of a proper and fitting Turner Gallery to house Turner's great bequest. The campaign enjoyed much support – including that of Henry Moore, Hugh Casson, Kenneth Clark, and John Betjeman – and its committee meetings were held at 153 Cromwell Road until ended by dissensions that have left the realisation of a Turner Gallery unfinished business.
Selby Whittingham writes:
HITCHCOCK HOUSE AND OTHER DRAMAS
A recent proposal has been made, supported by cinematic celebrities, that the Odeon Kensington should become a new arts centre, The Hitchcock Odeon. The name was presumably prompted by the occupancy of the Kensington house where I have lived since 1970 by Alfred Hitchcock during the 1930s following his marriage at the Brompton Oratory, in token of which his daughter (Patricia Hitchcock O'Connell) unveiled a blue plaque on the centenary of his birth in August 1999.
The Kensington Odeon was where I saw my first film, Scott of the Antarctic. I had come with my mother 70 years ago to live at 1 Scarsdale Villas, the previous tenant of which was Lady Benson, whose husband, Sir Frank, had toured the country with his company of actors selected mainly for their ability to play cricket. They had inspired my mother with a love of Shakespeare, which she transmitted to me. Lady Benson's drama school was where John Gielgud received his first training as an actor. After her death the studio at the back reverted to being that of an artist called Maclaren, a loner of rather sinister appearance. It had been built for an illustrator, Leslie Brooke, ancestor of the onetime Culture Minister, Peter Brooke. Maclaren left and his place was taken by Flanders and Swann, attempts to commemorate whom with a blue plaque have so far been thwarted.
In the 1930s many London cinemas were part of the Gaumont British empire controlled by the Ostrers. The presiding genius was Isidore Ostrer, for whom my mother-in-law worked for 30 years. One of his daughters married James Mason and another is my wife's lively godmother. The history of the family and its eccentricities has been chronicled by Isidore's nephew, Mark Ostrer, who has improved his portrait by Picasso, he says, by partially repainting it. In the 1970s he lived in Earls Court in a mews house, where he hid under the floorboards (where they remained when he sold it) giant tins of baked beans in preparation for World War III.
In the 1930s many London cinemas were part of the Gaumont British empire controlled by the Ostrers. The presiding genius was Isidore Ostrer, for whom my mother-in-law worked for 30 years. One of his daughters married James Mason and another is my wife's lively godmother. The history of the family and its eccentricities has been chronicled by Isidore's nephew, Mark Ostrer, who has improved his portrait by Picasso, he says, by partially repainting it. In the 1970s he lived in Earls Court in a mews house, where he hid under the floorboards (where they remained when he sold it) giant tins of baked beans in preparation for World War III.
That may not have broken out yet, but since 1983 at Hitchcock's former home there have been intermittent skirmishes between the leaseholders which have enraged them and successive managing agents. In 1970 the superior lease was owned by a benevolent lady living nearby in Cornwall Gardens. She now decided to sell it. The purchaser was an outfit called Stateplan Ltd, of which the directors were Simon Longe and Richard Weston, who thought that they could make money by splitting up the two maisonettes (the top one having been Hitchcock's) and two flats into a series of studio flats, the leases for the unexpired term being sold to the occupants and newcomers.
Longe started a series of enterprises which, like Stateplan, failed, and Weston, who practised as a solicitor at Taunton, was struck off the roll in 1991 and fined a few years ago for pretending to be a qualified solicitor. These geniuses helped provoke a new Thirty Years War. Weston drew up our lease whereby we would pay service charges in proportion to the relative values of the flats, there then being still only four, which of course changed after new ones were created, making nine in total. But in the leases he subsequently drew up for the new ones he took no account of that, with the result that we were at loggerheads with other owners almost from the start.
The inconsistency, and the consequent overcharging of ourselves, was quickly pointed out by our solicitors, Loxdales, also of Cromwell Road. A century ago they had acted for Sir Thomas Beecham, whose American father-in-law lived in South Kensington, in his dispute with his father, who had upset him by banishing his wife, Thomas's mother, to a mental asylum. The father had as his lawyers my great-grandfather and grandfather. As a teenager I photographed his first wife in the garden of Clopton Manor, from where she claimed several of Shakespeare's most famous scenes took their origin, a claim treated with contempt by a Shakespearian professor who called on me at Hitchcock House, which I had earlier named Turner House (I had founded the Old Turner Society there in 1975), in pursuit of his wife's claim to be related to J.M.W.Turner, just as Lady Beecham claimed a family relationship to Shakespeare.
Mr Longe had promised to put the whole house in good repair before he started levying service charges. This did not happen. After the bedlam of the conversion of the other flats there suddenly collapsed the ceiling over the impressive staircase, up which luminaries such as G.B.Shaw and Michael Redgrave, whose rehearsals at Stratford I once witnessed, trod as Hitchcock worked on films such as The Lady Vanishes and Thirty-Nine Steps. Great chunks of plaster landed outside our flat door, through which I had passed minutes before. An even more impressive staircase in Belgravia was centre stage in a film by Graham Greene and Carol Reed in which my cousin Bobby Henrey, its boy star, imagined (or was it real?) he saw, as he leant over the banisters, a murder committed. (His mother wrote a book about the making of the film and more recently Bobby has published his own account). There have been no murders on our staircase, real or imagined – so far.
Next a water tank in the roof burst flooding many flats including ours. Repeated inundations afflicted the half-landing room which formed part of our "flat", the lessors refusing to repair its roof, on to which all sorts of rubbish mysteriously landed making the flooding worse. Eventually we sold it to other leaseholders for a modest £12,500 on condition that our percentage of the service charges, which after 15 years of stalling had been reduced, should be further reduced. They reneged on the agreement to do that. They adapted the room to make a self-contained pied-à-terre which now must be worth at least ten times what they paid for it. Yet they felt indignant at having to pay the agreed increase in service charges, enforced only 10 years later after we took the matter to a tribunal, or indeed any service charges at all on it.
They named the studio Flat 2B (ours being 2). When we pointed out that it constituted a tenth flat, but was not listed among the flats paying service charges, all signs indicating 2B disappeared. At the tribunal it was still claimed that it was still just a spare room, though the council had at last got round to acknowledging its existence and had registered it as liable for Council Tax! We had drawn the council's attention to its existence earlier, but it had done nothing and now said that it was too late to prosecute the owners. The Royal Borough moved in a similarly stately way over Leighton House, only accepting it long after all the contents from Lord Leighton's time had been sold.
Troubles continued over the years and some disgruntled leaseholders sold their flats. At the top of the house remained the panelled room which the Hitchcocks had as their living room, decked out for them by Heal's, while the bedrooms were on the floor below. On hearing that the panelling was being sold by its departing owner, Sandra Shevey, biographer and interviewer of Hitchcock and organiser of Hitchcock Walks, complained to the council, which again declined to do anything. Yet the house, if anywhere, should be Hitchcock's London shrine. The dramatic spirit which invests it, and which has suspended our hopes of justice for so long, indicates that his ghost lives on in the crucible of his first triumphs.
Selby Whittingham, 30 August 2016
---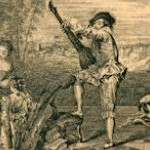 8 September 2011
Restorers who blunder often present their dramatically altered works as miraculous "recoveries" or "discoveries". Sometimes they (or their curators) park their handiwork in dark corners pending re-restorations (see the Phillips Collection restoration of Renoir's "The Luncheon of the Boating Party" and the Louvre's multi-restoration of Veronese's "The Pilgrims of Emmaüs"). Here, Dr Selby Whittingham, the Secretary-General of the Watteau Society (and the 2011 winner of ArtWatch International's Frank Mason Prize – see below), discusses the controversial restorations of Watteau paintings at the Wallace Collection and calls for greater transparency and accountability in the treatment of old masters.
Selby Whittingham writes:
The Watteau exhibitions held in London 12 March – 5 June 2011 prompted much comment, but little about the condition of the oils at the Wallace Collection [- see endnote 1]. Exceptionally Brian Sewell mentioned their poor state: "both overcleaned and undercleaned, victims of cleaners with Brillo pads and restorers with a taste for gravy." [2] This was a bit sweeping, but had some justification.
In the Watteau Society Bulletin 1985 Sarah Walden contrasted the recent restorations at the Wallace Collection with those at the Louvre and the different philosophies behind them [3]. The report on the cleaning of "Les Charmes de la vie" at the Wallace by Herbert Lank in 1980, she wrote, did not discuss "whether to touch the varnish at all…and if so how far it should be lightened and removed." By contrast the Louvre report on cleaning "L'Embarquement pour l'isle de Cythère" centred "on the ethical and perceptual problems of thinning the varnish."
If the results were far more satisfying at the Louvre, a defence might be that its picture was in better condition to start with than the Wallace one. In his 1989 catalogue of the Watteau pictures John Ingamells said that "Les Charmes de la vie" was described as "much injured" in 1895, and that in 1980 several areas of retouching were uncovered [4]. That might explain the loss of paint suffered on the face of the girl in the centre, but this glaring defect was only made all the more obvious by cleaning, to disguise which the picture was at first hung in a dark corner and then was retouched by Lank again in 1987. [For Ingamells' and Lank's discussions of the restoration in the Burlington Magazine, December 1983, see below, right.] However the scrubbed appearance of the picture overall with subtle transitions in the landscape lost (- see Figs. 1 – 7.) cannot be explained by partial losses of paint earlier.
In 1984 Lee cleaned "Pour nous prouver que cette belle" at the Wallace (- see Figs. 10 & 11). It had already been cleaned by Lord Hertford's factotum Mawson in 1856, when Hertford acquired it and its pendant, "Arlequin, Pierrot et Scapin", at the sale of Samuel Rogers, before which they had belonged to Sir Joshua Reynolds. In 1989 Ingamells de-attributed the picture, whereas now Dr Christoph Vogtherr re-attributes it (surely rightly) to the master. This is ironical, as an excuse for cleaning is that sometimes it leads to the uncovering of an original, whereas the opposite happened in this case. Though the painting now has the same scraped appearance as "Les Charmes de la vie", this has not altogether obliterated Watteau's touch and the quality of the faces and other details. It was a pity that Waddesdon had not lent for comparison the pendant (the attribution of which to Watteau was also once questioned – by Ellis Waterhouse – probably unjustifiably) [5].
In 1975 the two large oils at the Wallace, "Divertissements champêtres" and "Rendez-vous de chasse" were cleaned by Vallance. The result was generally considered disappointing. Part of the blame for this was laid at the door of Watteau, who was charged with painting mechanically, the first being an enlarged version of the much more pleasing "Les Champs Elisées", also at the Wallace. The two big pictures were not painted as pendants, but made into such at an early date, thus necessitating, to make them the same size, the addition of strips at the left and bottom of "Rendez-vous de chasse", thereby seriously slackening the tautness of its composition. This provides another irony. A merit of restoration is said to be that it returns works to their original state as near as maybe, but here deliberately that has not been done. Paint by a later hand and extensions are retained to the detriment of the overall effect contrary to what the artist intended.
Two loans were added to the main display upstairs. They were "Le Défillé", an early battle scene from York, and another early work, "L'Accordée de village", from the Soane Museum. These may be interesting to the specialist, but for most merely diminished the display, considerably helping justify Sewell's sweeping castigation. The second in particular has long been recognised to be a wreck. Was it when Soane acquired it in 1802? We are not told. Admittedly Dr Vogtherr has not set out to produce another catalogue raisonné and exhibition labels never say anything about condition, but surely they should?
Downstairs in the exhibition devoted to Watteau's great promoter, Jean de Jullienne, hung "Fêtes vénitiennes" from Edinburgh, which is generally acknowledged to be in good condition. Critics often blame the condition of Watteau's oils on his poor and hasty technique. Why, then, are some of his pictures in a so much better state than others? Is this a case of curators and restorers trying to shift the blame?
Watteau provides an excellent subject for the consideration of such questions. As he often evolved compositions as he painted, x-rays are frequently informative. Jean de Jullienne by having most of his paintings engraved provides a valuable check on their original appearance, supplemented by the numerous painted copies made in 18th century. (The pair of "Arlequin, Pierrot et Scapin" and "Pour nous prouver que cette belle" were in fact engraved by L. Surugue in Watteau's lifetime almost immediately after they were painted, showing that the extensions in that case were Watteau's own). In 1986 there was such an exhibition at Brussels, to which the Louvre and Wallace (in the person of John Ingamells) contributed. [6] But no British curator (including Dr Nicholas Penny) was interested in transferring it to Britain. This short changed the British public, as does the continuing failure to make conservation history a routine element in any exhibition of old masters.
ENDNOTES
1 Watteau at the Wallace Collection, by Christoph Martin Vogtherr, 2011; Jean de Jullienne: Collector & Connoisseur, by Christoph Martin Vogtherr and Jennifer Tonkovich, 2011.
2 "Top Drawer," Evening Standard, 24 March 2011.
3 "A Tale of Two Watteaus," pp, 9-11. She has since restored the strange and almost unknown "Le Rêve de l'artiste", the attribution to Watteau doubted by Donald Posner in 1984, a doubt apparently removed for some after cleaning.
4 The Wallace Collection Catalogue of Pictures, III, French before 1815, 1989. These catalogues were inexplicably remaindered off by the museum a few years ago.
5 Selby Whittingham, "Watteaus and 'Watteaus' in Britain c.1780-1851," in Antoine Watteau (1684-1721) le peintre, son temps et sa légende, ed.François Moureau and Margaret Morgan Grasselli, 1987, pp.271-2.
6 Watteau, technique picturale et problèmes de restauration, ed. Catherine Périer-D'Ieteren, Université Libre de Bruxelles, 1986. Dr Martin Eidelberg pointed out the catastrophe of cleaning when the restorer failed to realise that a painting might be a collaboration between Watteau and another artist (Lecture at the 1999 ArtWatch UK Annual Meeting).
Selby Whittingham
The 2011 ArtWatch International Frank Mason Prize
The 2011 ArtWatch International Frank Mason Prize was awarded to Dr Selby Whittingham on June 8th, on the occasion of the annual Professor James Beck Memorial Lecture given at the Society of Antiquaries of London, Burlington House, by Professor Charles Hope on the subject of cleaning controversies at the National Gallery. Artwatch UK director Michael Daley paid the following tribute:
"In Britain, one of the doughtiest, longest-standing opponents of a sometimes self-regarding fine art establishment has been the art historian Selby Whittingham. Dr Whittingham, a student of medieval art and a devotee of both Watteau and Turner – two of the most restoration-vulnerable painters – started a campaign in 1975 for the creation of a proper and fitting Turner Gallery to house Turner's great bequest. Some here may remember what a very fashionable cause this had been – enjoying the support of Henry Moore, Hugh Casson, Kenneth Clark, and John Betjeman among many others. But art establishments can look after themselves and sometimes prove accomplished practitioners of the principle Divide and Misrule.
"A case in point might be seen in the curator T. J. Honeyman who, in the 1940s, supported critics of the National Gallery's cleaning policies in a letter to the Times. Merely for observing that the then failure of the gallery's trustees' to respond to their critics might suggest a certain "cynical aloofness", he was, he later disclosed, "severely ticked off" by the trustees' Chairman, Lord Crawford. It was only many years later that he was, as he put it, "restored to favour in high places" when he made it clear in an article in the Studio that he was now entirely convinced that "our National treasures were in the keeping of qualified responsible people".
"Far from recanting, Dr Whittingham has never flinched and, over the last 35 years, has mastered the art of writing the letter you might hope never to receive – and would only deserve to receive if you were, say, the head an Academy that had mislaid both Turner's death mask and the substantial funds that he had provided for a generous award and medal in his name to practicing landscape painters – or, if you were the head of a gallery that had lost two Turner paintings to what a government minister described as "a particularly nasty gang of Serbs", after announcing that the pictures would not be accompanied by a courier when loaned to a foreign museum.
"It gives me very great pleasure therefore to award the 2011 ArtWatch International Frank Mason Prize to Selby Whittingham and to invite Dr Whittingham to say a few words about the current state of his campaigning – and I should add that we do so with a great sense of organisational indebtedness to this most widely-read recipient who, over the years, has generously supplied us with countless citations of restoration practices and abuses – Ladies and gentlemen, the Secretary-General of the Watteau Society, the Secretary of The Real Turner Society, and the Secretary-General of Donor-Watch, Dr Selby Whittingham.
Selby Whittingham's acceptance:
"I would like to pay tribute to Art Watch, which, by challenging the restoration and attribution of works of art, additionally makes people scrutinise them more carefully. Sir David Piper, whom I knew at the National Portrait Gallery, welcomed the National Gallery controversy over picture cleaning 'as furthering a continual extension of knowledge and of alertness'.
"Piper realised that for the enjoyment of art many things are requisite, and that one needs also to consider the psychology and the conditions of viewing art. I once asked Sir Trenchard Cox what the attitude of the National Gallery was when he was a curator there in the early 1930s. He said that display was regarded as a very 'deuxième' matter.
"Today museum curators regard everything as secondary to getting as many visitors as possible and their own researches published. Hence the vogue for museum blockbusters with their ponderous catalogues and the concomitant damage to exhibits and frustration for viewers.
"Of course such shows go back at least to the 1857 Manchester Art Treasures Exhibition. But now museums hold them, resulting in the devaluation of their permanent collections and sometimes, through their eagerness to lend in order to borrow, the breaking faith with donors, something increasingly prevalent more generally, as seen in the attempt to overturn the founding aims of the Warburg Institute. Granting powers to lend were fought against by the grandfather of the present Lord Crawford, when a trustee of the National Gallery, as he knew just where that would end.
"Sir Maurice Bowra, when charged with betraying his principles by accepting honours, said in justification that 'they gave pain to academic enemies whose influence he had fought all his life; and, secondly, they recognised his campaigns …' Through this prize I am very happy to be associated with Art Watch, whose leaders have, while many in the art world merely mutter their discontents in private, been bold enough to put their heads repeatedly above the parapet.
Comments may be left at: artwatch.uk@gmail.com
---
wibble!