Throughout the world, Museum folks will go to any length to achieve a "good press". Press releases are never issued announcing freshly dropped, smashed, trampled or restoration-injured works of art but are confined to Good News stories. Bad news about the condition of works only ever…leaks out.
Accidents in museums are concealed for as long as possible or are artfully spun when disclosure is unavoidable. The National Gallery's director, Nicholas Penny, disclosed in 2000 that "museum employees are obliged to stifle their anxieties". When, for example, a brand new state-of-the-art conservation standard synthetic board plinth collapsed under the weight of an important Renaissance marble sculpture at the Metropolitan Museum of Art, New York, smashing it into a thousand pieces, photographs of the injuries were withheld and a suave assurance was given that all would be put back together within a couple of years. In the event, it took twelve years not two to reassemble this irreplaceable Humpty.
In museum circles even prolonged setbacks in conservation treatments provide eminently spinnable opportunities.
When restorers at the National Gallery in London were unable to reconfigure a skull they had stripped down during a BBC televised restoration (see The new relativisms and the death of authenticity), a long research programme was launched which resulted in a piece of computer-generated virtual reality being painted (along with fake lines of craquelure) into a Holbein picture.
At this very moment, the Met's prolonged patch-up is being celebrated as a triumph of modern conservators' scientifically aided collective brilliance. It is being said that the world is now much better prepared for the next marble figure to fall off its plinth. (It might be preferred that conservators build structurally sound plinths in the first place – or leave ancient sculptures on their ancient, period plinths.)
A TURNING TIDE?
In Egypt a lightning-swift but mysterious treatment of an injury far less serious than those at the Metropolitan Museum – where plinths collapse and sculptures fall off walls – has captured the imagination of the world's press (see below). It would seem that by grossly over-selling modern, "scientifically" armed conservators as infallible miracle-workers, museums have succeeded in making their routinely and successive mishaps all the more newsworthy and ever-richer providers of public merriment.
Above: a detail showing a repair to the beard of Tutankamun's death mask, which is housed and displayed in Cairo's Egyptian Museum. The Daily Telegraph reported that while some say the beard had been broken off by cleaners, other say that it had simply come loose ("Museum's quick fix for King Tut's broken beard: stick it back on with glue"). Three conservators, speaking anonymously, had given three different accounts of the injury, but all agreed that orders had come down for the repair to be made quickly. A tourist reported that the ("slapstick") repair had been made last August in the museum, in front of a large crowd and without proper tools, as seen the Associated Press photograph below.
Above, top, the death mask before the accident.
Above, centre, the beard being re-attached to the mask. The Daily Mail reported:
"This is the moment the blue and gold braided beard on the burial mask of famed pharaoh Tutankhamun was hastily glued back on with the wrong adhesive, damaging the relic after it was knocked during cleaning…
The mask should have been taken to the conservation lab but they were in a rush to get it displayed quickly again and used this quick drying, irreversible material,' they added.
The curator said that the mask now shows a gap between the face and the beard, whereas before it was directly attached: 'Now you can see a layer of transparent yellow'.
Another museum curator, who was present at the time of the repair, said that epoxy had dried on the face of the boy king's mask and that a colleague used a spatula to remove it, leaving scratches.
The first curator, who inspects the artifact regularly, confirmed the scratches and said it was clear that they had been made by a tool used to scrape off the epoxy."
Above, the repaired mask showing the ugly and disfiguring bodge. Mystery fuels both speculation and conflicted accounts. The Guardian's take went as follows:
"Did bungling curators snap off Tut's beard last year, and if so was it stuck back on with with the wrong kind of glue?
These are the allegations levelled at the Egyptian Museum, the gloomy, under-funded palace in central Cairo where Tutankhamun's bling is housed. Employees claim the beard was dislodged in late 2014 during routine maintenance of the showcase in which Tut's mask is kept…The director of the museum, Mahmoud el-Halwagy, and the head of its conservation department, Elham Abdelrahman, strenuously denied the claims yesterday. Halwagy says the beard never fell off and nothing has happened to it since he was appointed director in October."
Above, the Daily Telegraph's (incomparable) "Matt", 24 January 2015. See also: "By Tutankhamen's beard: worst ever botched restorations"; and, "King Tut's broken beard and other art disasters"; "King Tut's beard 'hastily glued back on with epoxy'".
Above, the Times ("Tut's beard in restoration comedy") produced the most elaborate accompanying graphics, showing (top) a fresco from Tutankhamun's tomb that is being devoured by the pollution and humidity introduced by as many as 1,000 visitors a day, as well as the mask and its injury to the beard. In the April 19/20 FT Weekend Magazine, Peter Aspden ("Welcome to the age of 'Facsimile tourism'") described an attempt to thwart the destructive cycle of decay and damaging restoration inside the tomb by diverting its visitors to a life-size three-dimensional facsimile. (Our complaint that restorers have long been "turning unique and irreplaceable artworks into facsimiles of their supposed original selves" was cited in the article.)
When news broke of the 81 years old painter Cecilia Gimenez's disastrous restoration of a painting of Christ in her local church, the world fell about laughing (see "The 'World's worst restoration' and the death of authenticity"). The distressed restorer took to her bed as people queued to see her infamous monkey-faced Christ and, wishing to preserve the hilarity, over 5,000 wags signed a petition to block Professorial Conservationists attempts to "return the painting to its pre-restoration glory" – as if such an outcome might credibly be in prospect.
When Ms Giménez's unauthorised restoration of Ecce Homo – Behold the Man caused the work to be dubbed Ecce Mono – Behold the Monkey the Church authorities threatened to sue – and then quickly levied a visitors' charge when the church became an overnight tourist attraction with Ryanair offering cut-price flights from the United Kingdom. With everyone in the world beginning to appreciate that restorations really can damage art, conservation lobbyists swiftly attempted to counter the professionally menacing dawning realisation. What caused particular alarm was recognition that although Giménez's restoration may have been an extreme case, it was not an aberration within wider professional conservation practices – as we demonstrated in "The Battle of Borja: Cecilia Giménez, Restoration Monkeys, Paediatricians, Titian and Great Women Conservators". (See also "Restoration Tragedies: A ruinous attempt to repaint a Spanish fresco has highlighted the dangers of art restoration" in the 23 August 2012 Sunday Telegraph.)
On 23 October 2013 the Daily Telegraph reported how a Chinese Government-approved, £100,000 restoration of a Qing dynasty temple fresco (above) left the work entirely obliterated by luridly colourised re-painting. That crime against world-ranking art and heritage came to light when a student posted comparative photographs online. In the resulting furore, a government official from the city responsible for the temple claimed that the restoration had
been "an unauthorised project" – in China, as if. (See NEW YEAR REPORT.)
BODGES AND RE-BODGES IN THE WORLD'S HIGHEST INSTITUTIONS (SUCH AS THE LOUVRE AND THE PRADO)
HOW MUSEUMS HARVEST THE VALUE OF THE ART THEY HOLD IN TRUST
The present museum world rupture between words and pictorial realities is the product of an over-heating international scramble to produce money-spinning blockbuster exhibitions. The director of Metropolitan Museum of Art, Thomas P. Campbell, boasted that:
"no one but the Met could have pulled off the exhibition of Renaissance tapestry we had here a few years ago, where there were forty-five tapestries on show. The politics involved, the financing involved, the leverage, and the expertise involved: No one else had that. We bribed and cajoled and twisted the arms of institutions around the world – well, we didn't bribe, of course – but politically it was very complicated negotiating the loan of these objects".
After prising and pulling together works from all corners (see "How the Metropolitan Museum of Art gets hold of the world's most precious and vulnerable treasures"), curators of temporary exhibitions write as if blind to the most glaring differences of condition seen in the assembled works of an oeuvre, and as if ignorant of all restoration-induced controversies. This critical failure to address the variously altered states of pictures manifestly corrupts scholarship and confers international respectability on damaging local restoration practices. (See "From Veronese to Turner, Celebrating Restoration-Wrecked Pictures".)
In our 2 February 2011 account of the European Commission's desire to speed the "trafficking" (as it were) of art
objects between European museums ("The European Commission's way of moving works of art around"), we cited the following rationale by Androulla Vassiliou, the European Commissioner for Education, Culture, Multilingualism and Youth, in her introduction to the brochure "The Culture Programme – 2007-2013":
"I am especially happy to highlight the importance of culture to the European Union's objective of smart, sustainable and inclusive growth. At a time when many of our industries are facing difficulties, the cultural and creative industries have experienced unprecedented growth and offer the prospect of sustainable, future-oriented and fulfilling jobs."
Michel Favre-Felix, President of ARIPA (Association Internationale pour le Respect de l'Intégrité du Patrimoine Artistique), drew our attention to the work shown below. It is a 14th century polychrome sculpture of Saint-Bernard. During the Benedictus Pater Europae exhibition (Gand 1981), the statue was knocked over, with the resulting loss of the major part of its face. Insurers insisted that the injuries stemmed from "pre-existing fragilities". In 1991 the art insurer Hiscox stated that risks for works of art were ten times higher when on loan than when left at home. In 2007 Axa Art in France estimated the risks in loan venues to be six times higher than in permanent residences.
(The photograph by courtesy of © R.H.Marijnissen.)
BELOW, HOW THE NATIONAL GALLERY DID BAD, THEN GOOD, THEN BAD AGAIN
In 2008, the National Gallery's Beccafumi panel Marcia (below) was dropped and smashed when being removed from a temporary exhibition at the gallery. (See Attacked Poussins at the National Gallery.) Insurance cover was not involved
but the consequences of the accident were enormous. The panel was immediately re-glued (without authorisation by any other than the chairman of the board of trustees and the head of conservation who was also the then acting director) and repainted. The painting is one of pair from a larger suite of works. The Marcia and her sister panel, the undamaged Tanaquil, were not returned to the main galleries after the incident. Instead, they were both consigned to the gloom of the gallery's reserve collection which could be accessed by the public for only a few hours each week. (The reserve collection galleries have recently been turned into a gallery proper that shows fewer works – and not the Beccafumi Two. Other restoration embarrassments have disappeared from view. On an embarrassingly well-preserved Giampietrino, see The National Gallery's £1.5 billion Leonardo Restoration.)
Some time later that incident was disclosed on the gallery's website among the board minutes. After we reported the accident in our Journal, the gallery's director, Nicholas Penny, made a copy of an internal report and photographs of the smashed painting available to us. For once, there was no cover-up, and the lesson seemed clear to all. But the damage done to an important pair of paintings is forever. Any movement of a fragile Renaissance panel – even within a gallery – constitutes a risk. Unnecessary movements constitute unnecessary risks. The National Gallery's restorers made a whole series of mega-bungles with some of its greatest large works, such as Titian's Bacchus and Ariadne, Sebastiano's The Raising of Lazarus, and Seurat's Bathers at Asnières. Such works were glued down – flattened – onto sheets of Sundeala Board – a proprietary board made of compressed paper. That board has proved unsuitable. It has lost its initial rigidity and now flexes alarming when handled or moved. Not all of conservation's clowns live in Egypt, Spain or China.
Instead of retreating, museums are advancing. At the British Museum even the holdings of Parthenon sculptures are
now being harvested for exchange loans of irreplaceable masterpieces. Calamity awaits. The Vatican, having wrecked Michelangelo's Sistine Chapel ceiling, is to loan one of the great classical works that informed the artist's treatments of the nude figure – the Belvedere Torso – to the British Museum. Museum directors are presently binging on the institutional benefits of playing global impresarios/ambassadors with the greatest art that is held in trust. Museums are increasingly being turned from havens into transit depots. Such practices are unthinkably irresponsible. They would not likely be indulged if trustees were held personally liable for losses and injuries.
24 January 2015
---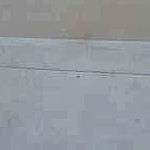 25 November 2013
A few years ago a director at the Victoria and Albert Museum, was chided for producing blockbusters that bust no blocks. Today, aside from its catering and retailing outlets, that museum – which once advertised itself as "An ace caff, with quite a nice museum attached" – has a department exclusively dedicated to the production of special exhibitions. It generates eight exhibitions a year with a further fifteen travelling around the world at any one time (see "The world is her oyster", in the Autumn/Winter 2013, V&A Magazine). As more and more of Art's Flying Dutchmen encircle the globe, an awful lot of holes are appearing in the collections of great museums – as at the Louvre, as Didier Rykner has eloquently demonstrated ("The Louvre Invents the Gruyère Museum" ). This development is perverse as well as regrettable: a chief defence that museums make when seeking funding for expensive acquisitions is that they are needed to fill crucial gaps in a collection.
At the British Museum the number of loans (and therefore holes) doubled between 1985 and 2000, in which year 214 objects or groups of objects were loaned. That was for starters. In 2008, under its present globe-trotting director, Neil Macgregor, the museum got 2,500 objects "on the road" in Britain alone. In a submission this year to the Scottish Parliament, Mr MacGregor boasted that between 2003 and 2013 the museum had loaned over "over 30,000 (many very fragile)" objects, with only eight injuries. In 2006 the BM packed 160,000 visitors in three months into a (physically) small exhibition of Michelangelo's drawings, at £10 a head (plus takings from the catering and retailing outlets). Mr MacGregor ruefully claimed that three times as many tickets could have been sold had space permitted. The following year he announced plans for a £100m expansion of the British Museum that was reportedly triggered because it had had to turn down a unique chance "to show off" the largest collection of Tutankhamun treasures ever seen in the west (Evening Standard, 6 July 2007), works which went instead to the former Millennium Dome, now re-branded as "02".
It would seem that nothing in museums is now safe from this international exhibitions jamboree – no work plays too important a role within a collection, or is too fragile, or too unwieldy, to prevent curators from taking a gamble with its welfare (in hope of reciprocal loans and a curatorial buzz). The Metropolitan Museum in New York is one of the most voracious recipient/organisers of exhibitions. It needs to be. Its special exhibitions, which are free, are the biggest justification for the museum's whopping "recommended" $25 entrance charge (- the legality of which is under challenge). As we have seen, the present director of the Metropolitan, Thomas Campbell, once boasted that only his museum could have shaken-down ("Item: The Met's Strong-arming of Reluctant Lenders") other great art institutions to get them to part with the fabulous Renaissance tapestries that were sent to a special show in New York.
The Metropolitan Museum will likely be the first international stop (after a six months stay-over at the British Museum) for a long-planned show of plum works from the Burrell Collection in Glasgow that will take place should the Scottish Parliament oblige the Glasgow City Council by over-turning the prohibitions in Sir William Burrell's bequest on all foreign loans and vulnerable works within Britain.
Next October in New York, the Museum of Modern Art will host a show of some of the most fragile and difficult-to-transport works of modernism. As Martin Bailey reports in the current Art Newspaper, ("Journey at Snail's pace") Henri Matisse's monumental 1953 paper collage, The Snail, is to leave the Tate for the first time since the gallery bought it more than 50 years ago. It will be a star exhibit in "Henri Matisse: the Cut-Outs", at Tate Modern next April, that will include its sister works, Memory of Oceania, 1953, and Large Composition with Masks, before travelling to MOMA in New York. Although the itinerary is set, what is not yet clear, Bailey discloses, is how the Tate's giant and fragile work will travel or even how it will be be packed:
"The problem of how to transport the huge work, which measures nearly three square metres, has plagued conservators for years. Paris's Grand Palais asked to borrow the work for a major retrospective on the artist in 1970, but was refused because of the risks associated with transporting it. Its original late-1960s glazing is being replaced with laminated glass, which will reduce the risk of damage during transportation. However, laminated glass is heavy: with its frame, the work will weigh around 300kg. If the collage is set at a 45° angle within a crate, it will fit more easily through doorways, but if the work is transported flat, it will need a case measuring around four square metres."
Those keenest to lend and borrow lean heavily on the relative safety of international aviation, but with these particular monumentally large but flimsily constructed works, Bailey discloses that a spokeswoman for the Tate was unwilling to discuss transport arrangements. He has discovered, however, that they might travel by sea because there are almost no cargo planes large enough to carry them, and because the exhibition's sponsor is… South Korea's largest shipping company, Hanjin Shipping. Either way, as Nick Tinari of Barnes Watch has repeatedly testified, when Matisse's mural La Danse was detached from its permanent home at the Barnes Foundation, Merion, and sent off at a 45° angle on an open flatbed truck to the first stop (the National Gallery of Art, Washington) of a world tour, it was to return home badly damaged.
Not only are museums gutting themselves to feed international loan exhibitions, they are, as our colleague in New York, Ruth Osborne, discusses ("The Dismemberment of the Louvre: Travels to Louvre Abu Dhabi promise damages and leave Parisian Museum-goers in the Lurch"), beginning to do so on an even greater scale as part of international "rebranding exercises" in which museum annexes are created in improbable but rich centres so that museums may present themselves as pan-national or global brands (- along with Gucci now read Guggenheim). A lot of money is being made and a lot of careers advanced. Some journalists effectively double as cheerleaders for the tourism-fuelled cultural arts economies of centres like London and New York. However, along with these booming arts economies, risks are rising – and not just with the works of art: those who blithely authorise streams of loans risk putting their own reputations on a block.
Michael Daley
NEWS UPDATE 26-11-13
The Guardian today carries this letter from ArtWatch UK:
"You illustrate the new exhibition of Turner seascapes at the National Maritime Museum with a giant reproduction of the artist's now badly wrecked, many-times restored 'Rockets and Blue Lights' without issuing any kind of art conservation health warning (Eyewitness, 21.11.13). A clue to the extent to which this picture is no longer a remotely fair representation of Turner's work is found in the picture's full title, 'Rockets and Blue lights (Close at Hand) to Warn Steamboats of Shoal Water' – for this was once a painting of two steamboats in distress, not of one. The now lost boat was recorded in a large chromolithographic copy of the painting that was commissioned in 1852, and in a photograph of 1896. Viewers who compare your present image with the recorded earlier states of the picture will likely marvel at the transformation by twentieth century restorers of the sky, and at the losses of storm-driven smoke from the funnels of the original pair of steamboats, one of which vessels has now disappeared under the waves along with its originally depicted crew members."
In the ArtWatch UK Journal No 19 (Winter 2003), we carried an article by the artist Edmund Rucinski ("Ship lost at Clark. Many records feared missing. Establishment unfazed.")
Unfazed the establishment was then – and, evidently, so remains today. Despite the disappearance of the second boat (and its smoke) in a recent cleaning, the owners of the Turner, The Sterling and Francine Clark Art Institute of Williamstown, USA, had included the work in a travelling exhibition ("Turner – The Late Seascapes") that ran at the Clark from June to November in 2003, before transferring across the Atlantic to the Manchester Art Gallery in January 2004 and then on to Glasgow in March 2004.
At a public lecture at the Clark Institute, on 2 August 2003, Edmund Rucinski (who knew of the 1852 chromolithographic copy shown right) had been astonished to hear the restorer, David Bull, claim that the picture had originally depicted a single boat and that the second, now-removed, boat had not been painted by Turner but was a restorer's addition made, possibly for Lord Duveen around 1910. That claim slowly sank. When Rucinski spoke to David Bull and asked on what authority the second boat had been removed, he replied that it was on a photograph of a single-boated copy of the painting that had been supplied by the Clark Institute's senior curator, Richard Rand.
On 15 October 2003, the Times' arts correspondent, Dalya Alberge, reported that when asked how it had been established that the second boat could not have been painted by Turner, Mr Bull had said: "The answer is we don't know. It was a general consensus." Thus, what had been presented publicly as a historically verified certainty was downgraded within a couple of months to a best guess, collective assumption. That position was maintained for several months and was reiterated in the Manchester Evening News of 14 January 2004, which reported: "The American owners of the painting and the restorer…say a second boat may have been added by an early 20th century restorer".
On 28 March 2004 the show moved to Glasgow and the Glasgow Herald reported that the Clark's senior curator had said "We have always maintained that the original Turner had two boats". The importance of heavy promotion for travelling exhibitions was demonstrated in October 2003 when the Tate, which had not taken part in the travelling exhibition, nonetheless issued a press release that ended with the following claim:
"One of the stars of the show is Turner's dramatic "Rockets and Blue Lights (Close at Hand) to Warn Steamboats of Shoal Water", 1840 which has recently undergone major conservation and is a loan from the Sterling Clark Art Institute, Williamstown, USA".
In additions to newspaper reports of critisms of the restoration, many interventions were made by scholars, as below:
"Since 'Slavers' and 'Rockets'…have ended up in collections geographically so close to each other, it struck Hamilton [James Hamilton, the show's curator] as a good idea to show them together, arguing that Turner had intended them as a pair. The first snag was that Boston decided that 'Slavers' was too unstable to travel, even to Williamstown, so it was not in the show at all…But there is a danger that Turner has become a guaranteed crowd-puller, to be had recourse to at the expense of equally interesting but less certainly popular subjects. This is not a development to be welcomed, if only because Turner's works are exceptionally vulnerable: the paintings, to the stresses of travel on their experimental construction; the watercolours to the exposure of light. He is not a resource that can be exploited indefinitely…"
~ The Turner scholar, Andrew Wilton, in a review for the Burlington Magazine, March 2004.
The 'Slavers' of which Wilton spoke, is Turner's oil painting Slavers throwing overboard the dead and dying – Typhoon coming on. In 2000 the Museum of Fine Arts in Boston which owns the painting found it to be damaged and "extremely unstable" on return from a loan to the Tate Gallery. Despite having been "glazed and sealed against changes in relative humidity, the picture [had] reacted significantly to the voyage" and lost flakes of paint. An unfazed (and institutionally unrepentant) Tate spokeswoman said in response to disclosure of the damage:
"It arrived here safely where it was examined thoroughly. Its condition was stable…However, Turner's paintings are notorious for becoming unstable."
Indeed they are. So why the incessant demands from temporary exhibition organisers to keep borrowing them? And why the systematic attempts to deceive the public into believing that the most restoration-wrecked pictures are the "stars" of the shows?
For our part, we have repeatedly drawn attention to these travel-induced injuries. On 24 October 2007 the Daily Telegraph carried this letter from ArtWatch UK:
"Sir – The Mellon Center's decision (report, October 17) to break its own rule never to lend Turner's fragile 'Dort or Dordrecht: The Dort Packet-Boat from Rotterdam Becalmed' seems perverse: only seven years ago, the Museum of Fine Arts in Boston lent its Turner 'Slavers throwing overboard the dead and the dying, Typhoon coming on' to the Tate. On its return to Boston, that painting was found to have suffered losses of paint and to be in an 'extremely unstable' condition. A Tate spokeswoman said: 'It arrived here safely…Its condition was stable…However, Turner's paintings are notorious for becoming unstable.' This being so, why are trustees and curators prepared to take such risks with priceless works of art?"
Clearly, the question still stands.
Comments may be left at: artwatch.uk@gmail.com
---
wibble!