Review: Peter Freeth RA – 40 Years of Aquatints
A remarkable show of haunting monochromatic prints is running at the Art Space Gallery (until 8 October). As can be seen in a short film made by the gallery's director, Michael Richardson, Peter Freeth, who works without technical assistance or commercial collaboration, has devised a novel form of printing in which all parts of the plate are bitten simultaneously in the acid bath.
Each printed plate constitutes a richly allusive distillation of twinned reflections on some aspect of life and art. The catalogue includes two essays on Freeth's method and production by fellow Royal Academician print-makers Anne Desmet and Michael Sandle. The latter notes that, precisely because of the non-participation of technical print-makers, Freeth's etchings offer a view into the artist's soul. The former discloses that despite his Slade painting school training, Freeth's motifs derive not so much from life dutifully observed but from acts of "imagination, from notes and swift sketches, plays and poetry – Shakespeare and William Blake – and the Bible".
For sure, the prints now hang before the viewer, immobile, as fixed and frozen at their precise moment of manufacture but, far from being pinned like butterflies to a board, the resulting images seep out of the paper and into our consciousness, drawing/commanding the viewer into engaged participation. A prone, injured man grips our attention not a jot less than it does that of the depicted passers-by and the Good Samaritan and his donkey (see Freeth's Study for the Good Samaritan, Fig. 1, below) – we see the scene and by courtesy of an awesome artistic alchemy become players within its great drama. Is Freeth's monumental The Big Black Bird Again – with beak as strong as a bolt-cropper (Fig. 2, below) – a sentinel or a menace to us? It is no pet.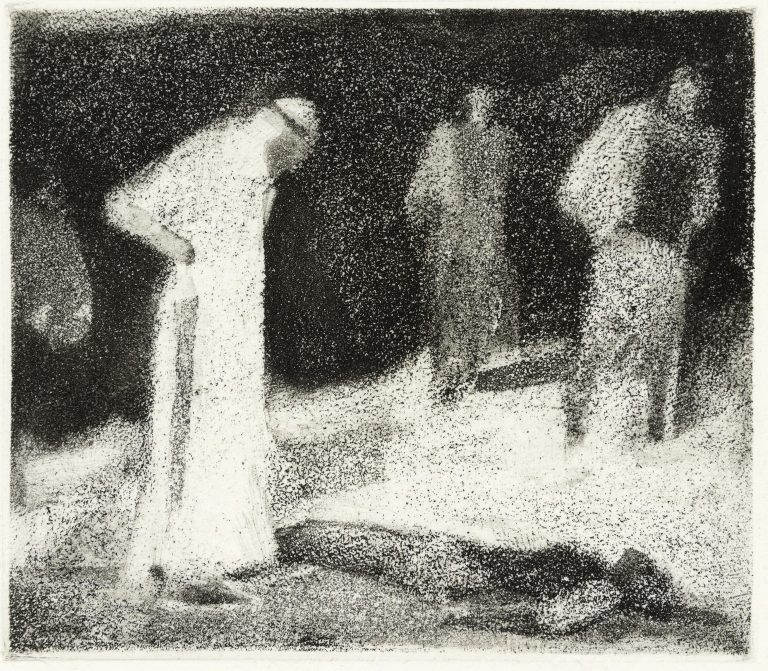 Above, Fig, 1: Freeth's Study for the Good Samaritan – 14 × 15 cm. Edition of 30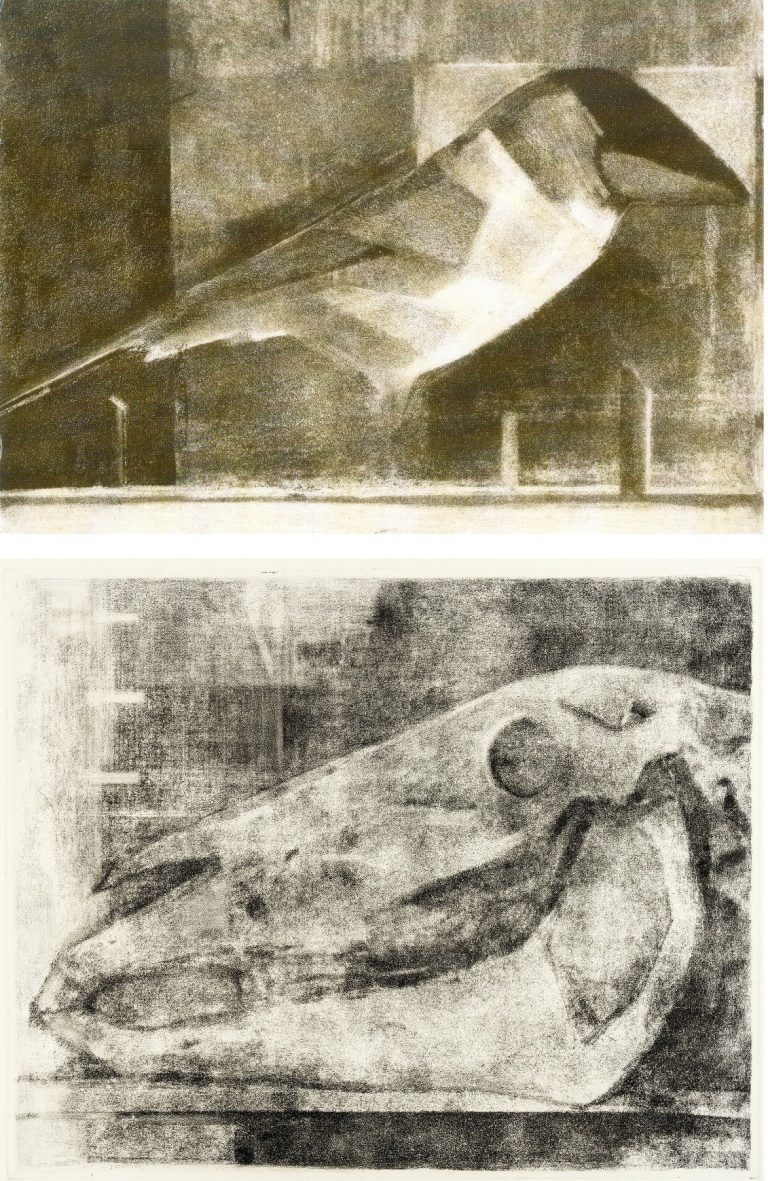 Above, Fig. 2: Top, The Big Black Bird Again – 80 x 42cm. Edition of 30; above, Horse – 48 × 60 cm. Edition of 30
There are no fewer than seventy-six such works of varying sizes but constant, unsettling power in this show (– we show five more below). Every single one is monumental regardless of size. All reward and merit full and intense contemplation.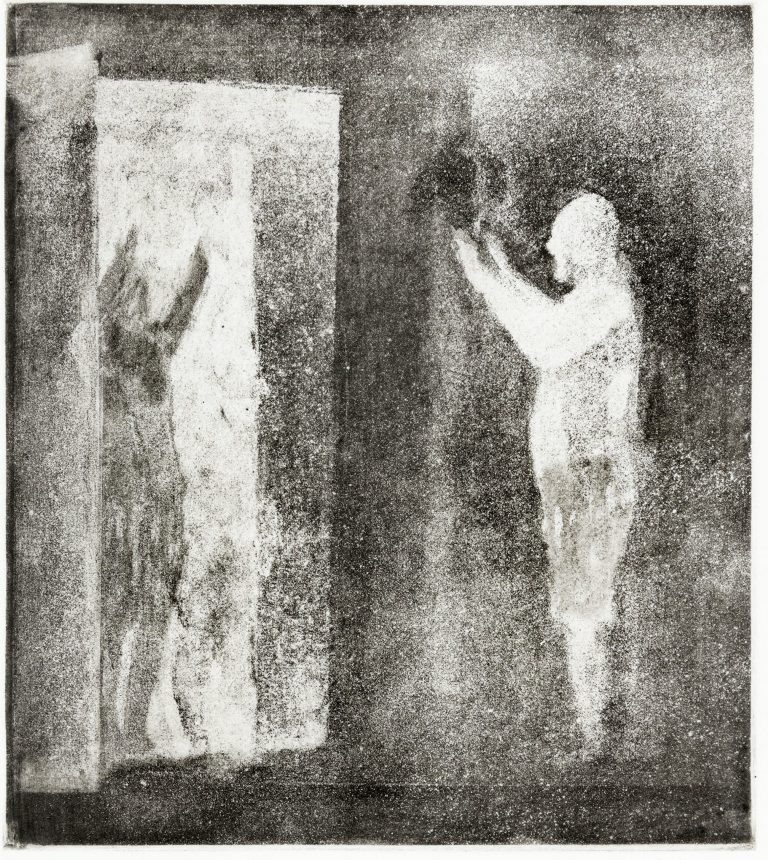 Above, Fig. 3: Mr Parkinson Practices his Surrender – 26 × 23 cm. Edition of 45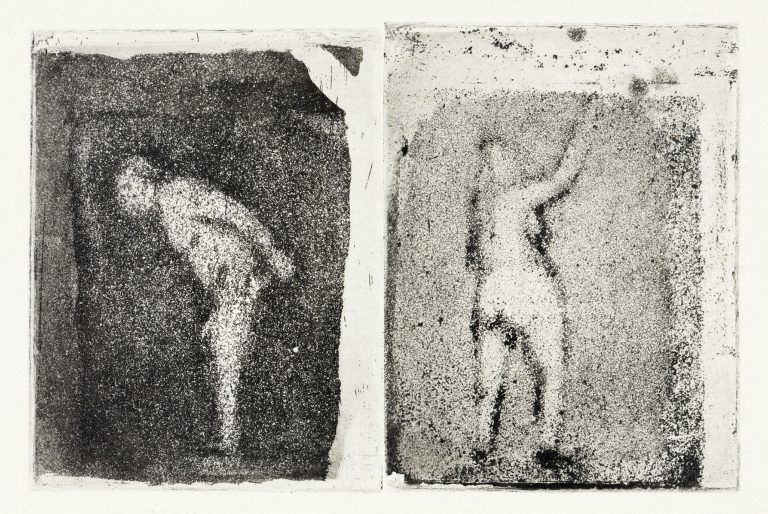 Above, Fig. 4: Would You Adam'n Eve it? 11 × 17 cm. Edition of 30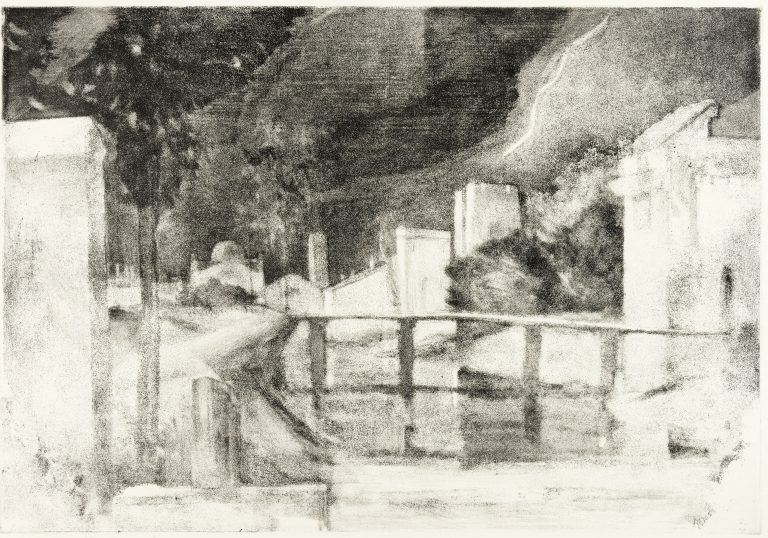 Above, Fig. 5: A Glimpse of the Tempest – 42 × 60 cm. Edition of 30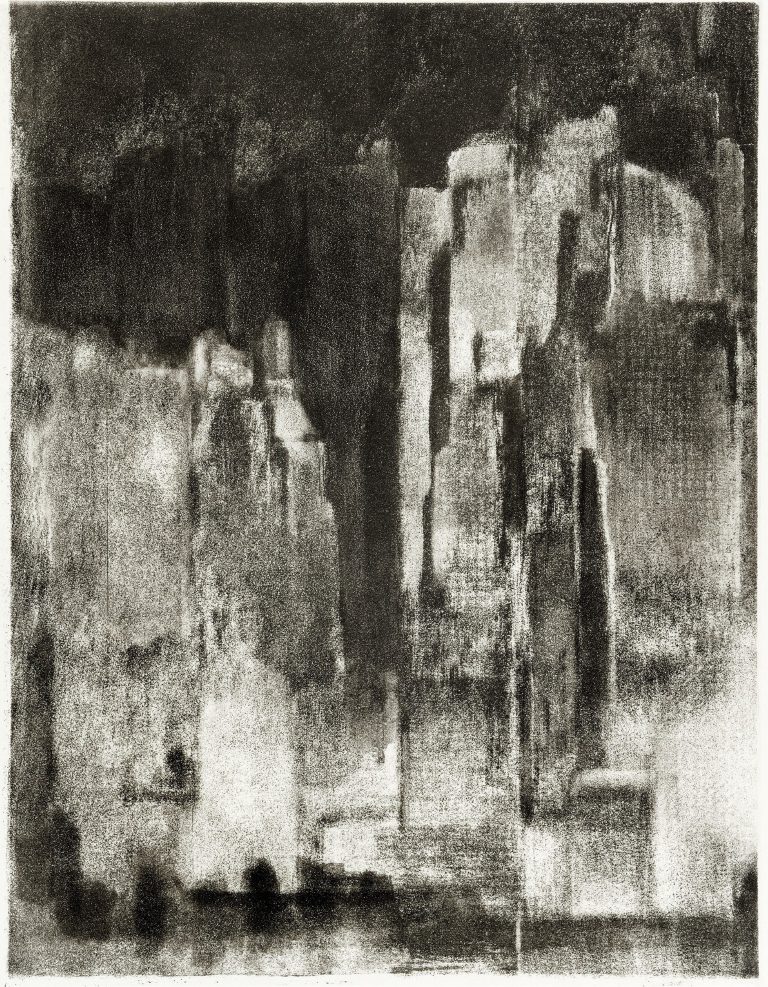 Above, Fig. 6: Dreaming of Babylon – 42 × 33 cm. Edition of 18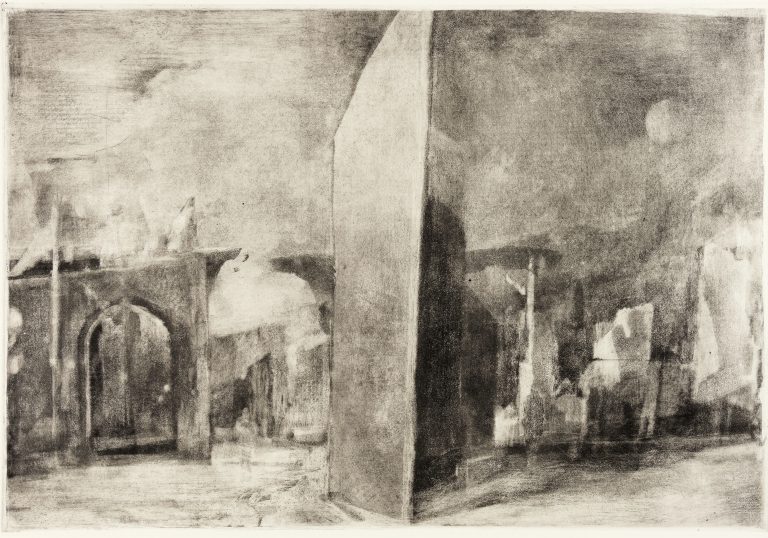 Above, Fig. 7: Divided City with Broken Aqueduct – 43 × 64 cm. Edition of 30
Michael Daley, 28 September 21