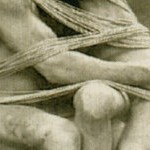 28 February 2012
A disturbing account in the Guardian of abuses of archival records within the museum world ("Tate's national photographic archive 'rescued from a skip' after internal tipoff", 24 February 2012 ) disclosed how the Paul Mellon Centre for Studies in British Art, received a call from a Tate employee who said "you might like the curatorial photo archive because we're about to throw it on to a skip" (- or, in American usage, throw it into a dumpster). Shocking as this report was, it came as no surprise to us because in recent years the Tate has shown a notoriously cavalier way with its artistic holdings and its archival material (see right). More surprising was the Guardian's revelation that an archive of black and white photographs of almost every item held at the Victoria and Albert Museum and grouped by subject, had also been dumped by the curator in charge.
This dual elimination of black and white photographs echoes the destruction of old black and white television programmes that routinely took place at the BBC until 1978. A further destruction of archival property within British cultural bodies in recent years included that of newspaper collections held by the British Library. Sometimes a justification offered for archival vandalism is that essential "content" has been preserved by transfer to other media. The speciousness of such claims and the frequent destructiveness of such practices were searingly established in Nicholson Baker's 2001 book "Double Fold: Libraries and the Assault on Paper".
Following our reported comments in the Guardian article, we received a note of sympathy and an invitation to read the "Florence Declaration" from the director of the Photographic Library of the Kunsthistorisches Institut Florenz (the Max-Plank Institut), Costanza Caraffa. We are indebted: it seems that there is a wider threat to photo archives. The Florence Declaration is a call for the integration within photo archives and libraries of photographs in both analogue format and digital format. Their dual preservation is rightly taken as being essential to preserve the photographic heritage for future studies.
The Florence institute's own photo library was founded in 1897 and today comprises more than 600,000 photographs of Italian art from late antiquity to the modern era. Like many photo libraries, the institute has recently engaged in transferring photographic images to the new digital media to aid electronic cataloguing and greater accessibility. There can be no quarrel with such exercises, but, paradoxically, by virtue of the editorial decisions that are inherent in any major transfer of material to new systems of storage and dissemination, the Institute has become the more conscious of the unique and irreplaceable nature of its general physical historic compilation; of the value of its illuminating bequeathed collections-within-the-collection; and, of the unique testimonial potency of its individual "hard copy" historic photographs. (Needless to say, this combination of visual acuity and heightened sense of patrimonial responsibility is one with which ArtWatch is in great sympathy.)
For our own rather specialised primary purposes the value of photographs lies not so much in their individual intrinsic qualities, as in their relationships to other, earlier or later photographs. The accumulated sequences of images (of paintings, drawings, prints, architecture, sculpture, metalwork, illuminated manuscripts, stained glass, wall paintings and textiles) held in the Courtauld Institute's Witt and Conway photo libraries, and the photographs of paintings held in the National Gallery's curatorial and conservation dossiers, greatly facilitate the identification and demonstration of injuries to works of art through restoration "treatments" (see right, Fig. 4).
The great value of photographic collections is, however, multifarious not singular. For some researchers, the self-same images might assist in making specific attributions of authorship, or in establishing chronological relationships within an oeuvre or period. For others still, the images can inform more general scholarly, thematic, historical, artistic or even sociological studies. In truth, all such focussed collections facilitate and trigger infinite lines of inquiry and speculation – and their benefits can neither be quantified nor anticipated in advance. Digitalised versions of photo collections – immensely useful as they are – cannot replicate or replace the ultimate benefits of "hands-on" studies of hard copy photographs, each of which is a physically and historically unique record made at a certain time, in a particular way, of a certain object, under a particular lighting condition. The ability to compare, juxtapose and read such various, culturally-expressive living historical records, in real space and real light, one against another, freely and without the physical and visual fatigue that attends a prolonged relationship with a fixed electronic screen (see right), is a methodological luxury and necessity. A photograph is a thing; a digital version is a virtual simulacrum of a thing. Although it is technically possible to track every manipulation of a digital photograph's raw data, in practice, a photograph-as-object is more trustworthy, carries its traits and its history about its person, as it were. A most moving evocation of the multiplicity of uses within hard-copy photo collections – and of their great vulnerability in a philistine, cost-cutting world – was brilliantly captured by Stephen Poliakoff in his 1999 award-winning television drama, "Shooting the Past".
We have long suspected that the inescapably destructive impulse of restorers constantly to undo and redo the material fabric and the artistic character of works of art through restoration/conservation "treatments" is a manifestation of a wider, history-hating cultural pathology; a narcissistic and hubristic desire of succeeding generations to remake history in their own image rather than to learn from it. The evidently assumed similar right of curators to undo and discard the historic record itself – even when held it is held in public trust by supposedly dedicated, culturally and fiscally privileged institutions like the Tate and the Victorian and Albert Museum – and even though that record possesses the power to hold to account as well as to illuminate, is a dangerous new, hitherto unimaginable, cultural low.
Michael Daley
Comments may be left at: artwatch.uk@gmail.com
---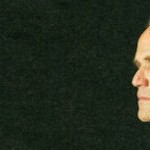 July 11th 2011
In a doomed attempt to persuade us that, if properly looked at, black can be white at the Tate Gallery, Sandy Nairne has performed a considerable public service. His forthcoming book "Art Theft and the Case of the Stolen Turners" (which we review in the September/October Jackdaw magazine) will prove an important, landmark work. Ironically, had the Tate's long-serving director, Nicholas Serota, not passed over his loyal deputy, Nairne, when appointing the first head of Tate Modern, the book would not have been written and we would not have gained so electrifying a glimpse into the workings of the Tate's controversial management culture. In Nairne's remarkably frank and informative account of his own central, eight years-long role in the recovery of the Tate Turner paintings which had been stolen in 1994 from a German museum (on the day when they had been dispatched without a Tate courier – see Figs. 2 & 5), we learn, for example, of "Nick" [Serota's] confession that most of the Tate's "positive" press stories are not real news but what he himself admits to be "merely promotional material". On their recovery, the theft of the Turners was seen as an ill wind that might serve some institutional good – and not just because Tate had managed to possess both the works themselves and most of their insurance money.
We see how, in hope of achieving for once a Genuinely-Real-Good-News-Story on the recovered Turners, attempt was made to thwart journalists who might spoil the party by pressing questions about the "recovery operation" which had already generated open scepticism and suspicion. It was felt that the museum's press/public relations offices might need reinforcement to cope with a forthcoming barrage of criticisms and, "On Nick's advice", a formidable press consultant, Erica Bolton, was hired. She and the Tate's press team groomed the gallery's executive top brass (see Fig. 5) on how to answer or deflect journalistic probing by providing specimen questions and optimal, easily remembered answers.
We learn that the requisite answer to the first of eight dangerous questions ("How much has this operation cost Tate?") was thought to be:
"The combined costs over eight and a half years including insurance, travel, legal fees and investigative expensive expenses [sic] accounts amounts to just over three and a half million pounds. Tate took on the additional costs for the investigation when it acquired the title of the two works in 1998. "
This cost breakdown has already met with fresh expressions of journalistic incredulity in recent interviews Mr Nairne has given in connection with his pending book. On June 26th in the Sunday Times' Magazine ("Curator of the Lost Art"), the paper's art critic, Waldermar Januszczak, published the following exchange with Nairne on the large sums of Tate insurance monies that had been demanded by the criminals holding the stolen Turners and which had been given to their German lawyer by the Tate, expressly, to hand over to them in full (- the lawyer being remunerated separately by the Tate for his go-between services):
"This money was not a ransom, insists Sandy. It was 'a fee for information leading to the recovery of the picture'. Sandy is extra careful to spell this out to me. Did you get that Waldemar? 'A fee for information.' Not a ransom. Well yes, I get it. But I don't buy it. It's legal. But it's a grey area, right? 'No. It's grey as you go into it, but you have to find a way out of it that becomes clear'."
Januszczak's account failed to convince Dr Selby Whittingham of The Independent Turner Society. In a letter to the Sunday Times ("Recovery of stolen Turners was mishandled", July 3rd) he wrote:
"In his account of the theft and recovery of two Turners, Waldemar Januszczak misses the key issues, dodged no doubt by Sandy Nairne, the author of a book about them. The pictures should never have been lent to Frankfurt in the first place in contravention of Turner's wish for them to be part of a permanent display in London. When lent, more consideration should have been given by the Tate to the security issues, and the insurance money paid out for them to the Tate should have been used for Turneresque purposes, as the Charity Commission originally opined, subsequently changing its mind after confidential exchanges between itself and the Tate. These remain secret in disregard of the requirement that justice should be seen to be done, and the fact that the Turner bequest is the property of the public and not the Tate or the National Gallery."
In an interview Nairne gave to Martin Bailey ("My life as an undercover negotiator", The Art Newspaper, July/August, 2011), the reporter proved more outspoken than the Sunday Times' art critic, saying, of a Tate press release carrying the Tate director's outright denial that one of the two pictures had been recovered (when it had been recovered and was being concealed not only from the public and the press but even from most of the Tate's trustees – see Fig. 2), that "This was simply untrue". The untruth was, as it was intended to be, highly effective and it killed off a threatened Sunday newspaper article – which the Tate thought likely to have been informed by a senior Scotland Yard officer. With this throttling of a story, Nairne's "fears about further investigative pieces, with imputations about 'Serbian criminals', receded".
To the anticipated question 2 ("Did you pay a ransom or a reward?") a flat one-word denial – "No" – was advised. This, too, was untrue. Nairne (fairly) acknowledges that:
"Following the recovery of the Turner paintings, Michael Daley of ArtWatch, and some members of the Turner Society, felt that questions went unanswered when the two paintings were put back on display on 7 January 2003. In the background was a potential lack of trust in the governance and management of the Tate, although the specific question was whether it had pursued the paintings in the right way. Was active pursuit even the right course of action? This writer and the Tate, contends that there was an institutional as well as a moral duty to use all means available to get the paintings back – but questions about methods and means were inevitable."
Well, questions do indeed become inevitable in museum cultures where officers feel morally licenced to use "all means available". Nairne, again fairly, acknowledges the anxieties of others such as Vernon Rapley, the Head of the Art and Antiques Squad until 2010, who explained:
"As a police officer I have a very clear view – if you offer a reward for the return with no questions asked, effectively you are available for a buy-back of the commodity, and you will fuel further crime."
Nairne cites our own letter to the Daily Telegraph on 12 November 2005, which read:
"You reported (November 5th) that, in the BBC programme Underworld Art Deal, the man who supervised the Tate's recovery of its two stolen Turners, Sandy Nairne (now director of the National Portrait Gallery), admits: 'We knew in all the different stages of the investigation that a reward would be necessary, that a reward would be involved, that a reward initially offered by the insurers might need to be enhanced. I think that was clear from very early on.' Not clear to the Tate's Board of trustees, it would seem. In January we asked the present chairman, Paul Myners, to say 'by what means, if any,' Tate trustees had been assured that 'no part of the £3.5 million payments might fall into the pockets of the thieves'. In reply, he wrote: 'You will appreciate that details around the recovery operation have to remain confidential. However I can confirm that the Tate did not pay a ransom or a reward.' The leap from the £180,000 for 'intelligence' originally offered by the insurers to the now reported £3.3 million reward to underworld figures is indeed a worthy subject for investigation. How shaming it is to the arts that such an investigation is carried out by a television company."
When we had put directly to the Tate's chairman Paul (now Lord) Myners (see Figs. 3 & 4) the discrepancy between his own and Nairne's comments on the very large reward paid to criminals holding the Turners, he responded through the Tate's "Head of Legal", Jacqueline Hill, in a letter of 10 May 2006 which comprised yet another set of questions and answers, the questions being repetitions of mine to Myners. Thus, in answer to my question to the Tate's chairman:
"You have continued to insist – even after Sandy Nairne's disclosure that a reward had been paid – that no reward had been paid. You say that you do so on your own 'reading of the [Tate's Court] file.' Perhaps you and I have been reading different files. I cannot, on the material I have read, imagine what might have caused you to draw such a conclusion. On what grounds do you discount the testimony of Mr Nairne, who headed Tate's recovery operations from start to finish?"
there came dissembling pedantry, evasion and repetitious assertion from the Tate's Head of Legal:
"Mr Nairne gave an interview for a television programme, he did not give a 'testimony'. We consider that his words have been taken out of context. As stated above, the DM10m payment was neither a ransom nor a reward."
To my question to the chairman:
"Are you not aware that the Court File makes clear that all parties privy to the payments, understood that a special dedicated account was set up into which DM10m was to be deposited by the Tate, precisely in advance payment for the (hoped for) 'hand over' of the paintings?"
the Tate's Head of Legal countered:
"The Court File makes clear that Tate's actions were sanction [sic] by the relevant British and German authorities and the Tate acted as it was entitled to do."
To our question:
"Are you not aware that Mr Liebrucks [the lawyer acting for the criminals holding the paintings] was expressly given to understand that he was to be playing no part in a law enforcement operation – that, to the contrary: 1) he had been given immunity from prosecution by the German police authorities; 2) that he need make and did make no disclosure of the thieves' identity, and, 3) that as Mr Nairne disclosed in his April 2000 affidavit to the High Court, the police authorities themselves were endeavouring along with the Tate's officers to 'establish a degree of trust' with Liebrucks and his (claimed) clients?"
the Tate's Head of Legal replied:
"Mr Myners is aware of this. The information is in the Court files."
The criminals were never caught despite their eminently traceable links to the lawyer who received their money. If this might seem like negligence of the part of the Frankfurt police, it should be said that Nairne reveals that the Frankfurt police had been kept in the dark about the money/paintings transfers by the German prosecutors with the knowledge and support of the British police authorities:
"Keeping the final stage confidential remained paramount. The Prosecutor's Office was prepared to keep the Frankfurt police away from the detailed arrangements, while Scotland Yard officers remained involved as advisers."
Michael Daley
Comments may be left at: artwatch.uk@gmail.com
---
wibble!