On 26 March 2016 the printed Independent newspapers died. As Michael Daley reports, it was a poignant moment for those like himself who were in at the Great Project's beginning in 1986 and had experienced the rush of excitement as the new newspaper's pioneering innovations rapidly achieved commercial success and professional acclaim.
The paths of the Independent and ArtWatch were cross-linked for over two decades. The Independent was launched in 1986 as a newspaper in which much had been rethought and with firm editorial convictions that there should be no "freebies" (copy produced in exchange for free holidays or such) and no sacred cows – least of all with the royal family. At that date, twenty years after the heroic rescue operations that followed the flooding of Florence, one of the most sacrosanct received wisdoms was that art restoration was a safe and miraculous means of rejuvenating old works of art. I had left the Financial Times to work as the Independent's principal illustrator shortly before the launch.
Above, the first issue of the Independent which was published on 7 October 1986.
A CRITICAL REVERSAL
Today, criticisms of even the grandest restorations are commonplace and no longer prompt ridicule and abuse. To the contrary, it is now restorations that attract ridicule. (See "And the World's Worst Restoration is…") In the brain-stretching BBC2 television quiz show Only Connect, a recent winning answer was: "They are all paintings that have been ruined by restorers". Strictly speaking as the host, Victoria Coren, advised (on legal advice no doubt ), the correct answer was: "They are all paintings that have been controversially restored". Controversially for sure – all had been condemned on this site: the Monkey-faced Christ; the Louvre's botched Veronese nose jobs; the reconfigured-little that survived the last restoration of Leonardo's Last Supper (see below); and the "Disney-fied" repainting of an ancient Chinese mural. The Guardian now asks readers to submit photographs of the worst restorations they have witnessed: "Restoration disasters around the world: share your pictures and stories". Auctioneers and dealers place premiums on little- or never-restored works, not vice versa. No one would dream of producing a television or radio series called "Your Hundred Best Restorations". No one ("sleeper" hunters aside) would celebrate a many-times restored painting. How we got to this stage is a long story. The Independent's contribution to it was crucial, honourable and is worthy of greater recognition.
NINE MEN, ONE WOMAN, AN EXECUTIVE CHAIR AND NO PROPRIETOR
On 7 October 1988, Campaign magazine observed and reported on the Independent's workings and progress at the time of its second anniversary, by which date it had exceeded its initial target of 375,000 sales.
Above, from left to right: Jonathan Fenby, Home Editor; Chris McKane, Picture Editor; Charles Burgess, Sports Editor; Sarah Hogg, Business and City Editor; Peter Jenkins, Political Columnist; Andreas Whittam Smith, Editor; Stephen Glover, Foreign Editor; Alexander Chancellor, Magazine Editor; John Torode, Leader Writer; Tom Sutcliffe, Arts Editor. (Not present, Michael Crozier, Art Editor.)
Below, Campaign's photographer followed Andreas Whittam Smith's day, showing here (top) a meeting with the leader writers, Roger Berthoud and John Torode; (centre), the principal illustrator, Michael Daley, at work; and, (bottom) with the home desk editor, Jonathan Fenby.
THE LOOK OF THE PAPER
The smart and distinctive look of the Independent contributed greatly to its initial success. Much as everyone in the city and business had felt impelled to sport the pink Financial Times, so everyone in advertising, design, architecture, photography and the visual arts seemed to have taken to the Independent. The newspaper – the first to exploit digital typesetting – was printed on good white paper that had little "show-through" from adjoining pages. By editorial requirement, its photography and graphics were distinctive and of high professional quality.
INNOVATIVE CONTENT
A journalistically novel and distinctive development on the paper had been a decision to expand and elevate the non-news, "features" sections, giving each a dedicated, professionally expert editor. In consequence I worked for sections as diverse as Law, Health, Food, Books, Gardening, Music, Wine, Architecture and so forth. For a fine art-trained illustrator, working with top calibre journalists (and an art editor who gave drawings due space and air) was a privileging and highly stimulating situation. The paper's famous high-mindedness and unashamedly high-brow arts coverage, left one free to reference anything (including past art) that might best help illustrate pieces that ranged from, say, written evocations of the tastes and smells of food; cultural anxieties over decadence felt as the end of the century approached; and, acrimonious disputes of custody that sometimes arose when lesbian couples broke up after having had children by complicated paternity arrangements. Thus, by way of example, seven images:
Above, seven drawings for the Independent, by Michael Daley.
THE GRAPHIC TECHNIQUE
If the conceptual challenges on the Independent were exhilarating, deadline pressures meant that there was rarely more than 24 hours from inception to delivery of a drawing. The ink drawing technique (which I had developed during the previous four years on the Financial Times and the Times' educational supplements), aimed to exploit as much as possible the easy extremes of graphic art with solid blacks (quickly brushed) and pure whites (paper left bare). Between those polar graphic opposites, slow-to-realise shading was judiciously deployed with cross-hatched lines and stippled dots. To speed output, all preliminary drawing was made in pencil on the finished sheet and then directly inked over so that the sketching stage could be completely erased. I had come to recognise that a drawing for reproduction in a newspaper is not a thing-in-its-own-right but a piece of page furniture that must live variously with the "grey" of closely set print texts, the assertive blacks of headlines, and, the graphically strident clamour of advertisements.
RECOGNITION
The novelty of the Independent's employment of an illustrator who had trained principally in sculpture and etching swiftly resulted in a press award and commissions from book publishers and advertising agencies. The sweetest and most surprising outcome was earning the respect as an illustrator of established practising fine artists. One of the most generous was Peter Blake, who sent a kind note of thanks and respect with a book of illustrations he had made for Michael Horovitz's poem of celebration, love and homage to Frances Horovitz. Blake had surmised (correctly) that I, like he, was an admirer of Maxfield Parrish. Such recognition almost immediately took on an art political significance in an entirely unanticipated way.
THE SISTINE CHAPEL RESTORATION DISPUTE
Within a month of receiving Peter Blake's gift, the Sunday Times Magazine published an article on the restoration of Michelangelo's Sistine Chapel ceiling frescoes. It told of condemnation from artists and an art historian, Professor James Beck of Columbia University, New York. Against them, the art historical establishment claimed momentous restoration "discoveries" and "revelations" that were said to require nothing less than a rewriting of five centuries of art history. The profound changes that all parties conceded had been achieved by repeatedly brushed-on and washed-off applications of a ferocious solvent gel that had left Michelangelo's painting a pale and deformed reflection of its former self (see below). Beck was being likened to the man who refused to look through Galileo's telescope for his refusal to acknowledge as a miraculous "recovery" a hitherto unsuspected and nowhere-recorded "New Michelangelo". "We didn't need one", Beck had retorted, "There was nothing wrong with the old".
To this working artist, the photographic evidence of the pre- and post-cleaned sections made it clear that the proposed art historical edifice being offered in post hoc defence of a demonstrably bungled restoration threatened a compounding falsification of history itself. Suspicion arose that because so many art historians had authorised or endorsed the restoration on which so much institutional capital and foreign sponsorship monies had been invested, none could break ranks. Further, it seemed to have been especially galling to art historians that their endorsements had been rejected on visual evidence cited by artists. (One scholar/supporter of the restoration, Professor Martin Kemp, would later complain in the Times Higher Educational Supplement: "I am unclear about the identity of this archetypal beast. Is 'an artist' to be identified with Andy Warhol or one of his fellow practitioners who protested during the cleaning of the Sistine ceiling?")
COPYING OTHER ARTISTS' WORK
It so happened that having switched to illustration from art school teaching and fine art practice in 1982, working long hours, six or seven days a week left little time for travel or even museum attendance. Partly in substitution, I had kept touch with art through books and, as an illustrator, took every opportunity to incorporate work by artists I admired. These ranged from classical Greek sculpture, through Michelangelo, to certain favourite modern artists like Gustav Klimt, the painter/sculptor Max Klinger and Picasso (on our homage to Klimt and Klinger, see "At the end of another century" above).
Above: (top) a detail of a copy of a Klimt portrait of Judith made by Michael Daley for the Independent in illustration of a Health article. Below it is a comparison of a section of the Klimt painting, as seen before (left) and after restoration(s). (For sight of the wholesale destruction of this modern artist's work at the hand of restorers, see "The Elephant in Klimt's Room" and "Now let's murder Klimt".)
APPRECIATING OTHER ARTISTS' WORKS AND THE RELEVANCE OF COPYING TO APPRAISING RESTORATIONS
To copy the work of another artist it is necessary to look closely and attentively at it. You cannot draw what you have not analysed and understood. Indeed, drawings produced after the works of others are tests of understanding even more than of skill. Spending a working life both copying the various uses of shading made by other artists, and applying one's own marks to paper so as to create plastically coherent and expressive tonal relationships, sharpens the eye and confers an ability to detect injuries to original tonal relationships in the works of others. This should not be considered surprising or remarkable: those who organise and dispose marks on surfaces, are perfectly placed to recognise the obverse – which is to say, the adulteration or deconstruction of artistically purposive values during so-called restorations.
Pace sneering art historians, to artists' art practice trained eyes, spotting such injuries is as easy as it is for accountants to spot errors of arithmetic. That many art historians fail to recognise injuries to the works of the artists they study, might indeed suggest (as others have recently claimed) that something very wrong has been going on in art history education. And yet, at the end of the 1980s, when artists and rare visually discerning scholars challenged officially-sanctioned and endorsed restorations, it was they, not the visually-limited, who met with abuse. When I introduced myself to James Beck, prior to writing the 1990 Independent on Sunday article discussed below, he had been reviled in scholarly print by his peers – not least by a sister professor who served the Vatican as its art historical adviser/spokesman on the Sistine Chapel restoration. When I asked him if it might be helpful for an artist to make visual demonstrations of the injuries to Michelangelo's work, he replied that it would be the most important thing to do, because "only artists understand these matters". (Beck's sister was a painter and he had studied fine art before switching to art history.)
Above, A detail shown in greyscale and in colour of a section of Michelangelo's Sistine Chapel ceiling, as seen before (left) and after cleaning in the 1980s.
THE VALUE OF DIRECT PHOTO-COMPARISONS
To identify restoration injuries it is helpful to place photographs of small sections of a restored work directly side-by-side (as in the Klimt Judith above, where the relative weakening of the spirals at the bottom, for example, should be apparent to the most untutored eye). The above detail of the Sistine Chapel ceiling was reproduced in the December 1988 Sunday Times article. It was immediately clear to me that the cleaning had weakened and in some places altogether erased bona fide features of shading and specific details like veins on the giant symbolic oak leaves. I asked the Independent's arts editor if I might write a short article explaining why Prof. James Beck was right and the art historical establishment was wrong. On the face of it, this was a perfect Independent "questioning-of-authority" story. Unfortunately, the request could not be granted because the paper's then art critic had recently visited the restorers' scaffold in the chapel and had judged the restoration… a success. His art critical authority could not be challenged by a working artist with clear "standing" within the paper. Fortunately, when the Independent on Sunday was launched in 1990, its arts editor, Michael Church, commissioned a piece showing the damaging consequences of the restoration. Many criticisms of the restoration had previously been reported in the press but no one before had been given space in a national newspaper to set out evidence of injury. That article proved to be a game-changer.
Above, top, the Independent on Sunday magazine of 25 March 1990 which carried (above) photographs showing restoration injuries in Michael Daley's "Michelangelo: found or lost"
ESTABLISHMENT INTIMIDATION OF THE PRESS
Newspapers are complex entities comprised of many distinct departments that speak to particular constituencies. Dedicated arts journalists must swim in the art world and negotiate with its players and institutions. For them, breaking the "rules of engagement" can incur ostracism and worse. Those who play by the rules can be rewarded with exclusive stories and material. They might receive invitations to accompany globe-trotting museum directors on blockbuster shows. They might be invited to become embedded within a conservation department so as to counter anticipated criticisms. News journalists are less constrained. They are licensed to get and follow stories; to look for bodies; to follow money; to report mishaps and so forth.
When the Independent on Sunday article on the Sistine Chapel restoration was published the news editor on the daily Independent was intrigued by the magnitude of the controversy and he commissioned the above pair of articles. Despite such strong editorial support the articles nearly failed to see the light of day. Even though I had professional "standing", the paper's arts correspondent, David Lister, was taken aback by the high-level hostility and abuse levelled at me and Professor Beck. He became fearful of challenging key and venerable sections of the art establishment. How could the two of us be right and all of them wrong, he asked? It was a fair and sensible question: newspapers can never afford to back losers and must always invite responses from those under attack.
By way of reassurance, I showed the catalogues to the 1969 Olivetti-sponsored Frescoes from Florence travelling exhibition to London and New York. This exhibition consisted of murals that had been detached (on grounds of conservation) from buildings in Italy and then mounted on panels as stand-alone works of art that might be flown around the world – much as restored medieval glass from cathedrals is being despatched today. Both catalogues groaned under the weight of luminaries included in the exhibition's "Committees of Honour". At the time the show had been a sensation on two continents but I was able to show a recent Burlington Magazine editorial which condemned the detachment of frescoes from buildings as a barbarous and now discredited practice that had injured the paintings and buildings alike, and left many frescoes mouldering like rolled-up like rugs in church and chapel basements.
The procedural obstacle was cleared and both articles were published. The sky did not fall in and although squeals were heard, thereafter, the paper had confidence and trust in my judgements and accounts, enabling me to write further on the Sistine Chapel debacle and restorations at the National Gallery – including a review (below) of a book extolling the Sistine Chapel restoration that was written by the Sunday Times' art critic, Waldemar Januszczak.
PROFESSOR BECK GETS SUED
In 1991, after surviving years of abuse over the Sistine Chapel controversy, Beck was hit with a criminal action in the Italian courts over reported criticisms he had made in Lucca Cathedral on the restoration of a marble tomb by the early Renaissance sculptor Jacopo della Quercia. The restorer (in fact, the head of a restoration company) had not sued the Italian newspapers that had reported Beck's (oral) criticisms. Instead, he sued the scholar alone for aggravated criminal slander – a charge that carried a possible three years jail sentence – and for damages of 60 million Lire. By not suing those who had transmitted the criticisms (and therefore had, allegedly, harmed his reputation), the restorer ensured that Beck could receive no support from the newspapers and their lawyers and would have to bear all the risks alone. As the world authority on this early Renaissance sculptor, he felt compelled to do so. Although the trial's ramifications might have been horrendous for scholarship generally, he received no public expressions of support from his peers. When I asked the editor of the Burlington Magazine why this was the case, she replied "Because he is going to lose". The public needed to be alerted to the case. Once again, the Independent came through. On 8 November 1991, David Lister reported the imminent trial:
Below, part of David Lister's 8 November 1991 article.
Below, a book Beck had produced on the Lucca Cathedral monument
THE TRIAL AND THE PROFESSIONAL SILENCE
Like the editor of the Burlington Magazine, the judge at Beck's trial in Florence knew that he was going to lose. Indeed, he declared an intention to find him guilty to the prosecuting lawyer, as they left the court together discussing the case at lunchtime after the trial's first morning session. "Eh, but I shall find him guilty" he said. Fortunately, he was overheard by an off-duty policeman who was working as an intern for Beck's lawyer. When challenged, the judge refused to recuse himself but eventually he disappeared and Beck, under a new judge, was soon acquitted.
REPORTING THE TRIAL OUTCOME
At the time we were able by courtesy once more of the Independent (22 November 1991) to raise a cheer for Beck and for the blow he had struck for the free expression of scholarly judgements on matters of artistic welfare and integrity. But this had been an extremely close call and, while contemplating a possible jail sentence, Beck decided that a dedicated international organisation was needed to speak for the interests of the world's great and insufficiently protected works of art. A year later ArtWatch International was founded in New York.
On the day of publication of the Independent's 22 November article, Grant McIntyre, an editor at the venerable and (then) still independent publishing house John Murray, telephoned to ask if there might be a book on the trial and on matters of restoration. There was and, following its initial publication in 1993, it ran to many subsequent editions (see below).
THE BOOK'S RECEPTION
The book soon faced a formidable hurdle: it was to be reviewed in the New York Review of Books by a formidable Renaissance scholar, Professor Charles Hope, a supporter of the Sistine Chapel restoration. In the event, Prof. Hope was persuaded by the art historical and technical proofs of injury we had amassed. Moreover, he held that Beck had performed an admirable and brave service to scholars and scholarship alike. He also pointed that while many scholars of his acquaintance had initially supported the restoration enthusiastically, many had recently fallen silent on the subject.
After the trial turmoil and the creation of ArtWatch International, I continued to draw the art I loved and to criticise restorations in the Independent.
DENIAL AT THE VATICAN
After the horrors on the ceiling, we later witnessed the injuries to Michelangelo's Last Judgement. There are still institutionally ensconced scholars and administrators who are in denial on the injuries at the Sistine Chapel and insist against all evidence – such as is found in the contemporary painted copy of the "Last Judgement" by Marcelo Venusti shown above – that Michelangelo had painted in today's vapid tones and hues. In part this New Pallor is not only the product of the last restoration but also of the quarter of a century since in which the interactions of tourism-induced airborne pollution and chemical residues of the cleaning have been devouring the fresco surfaces. So great has been the debilitation that, in addition to a new air-conditioning system, thousands of colour-enhancing LED lights have been installed on the ceiling.
THE INDEPENDENT AND A CHANGED CRITICAL CLIMATE
The Independent gave fair and generous voice to previously unheard criticisms. By doing so it made an invaluable contribution to artistic health – not only directly but indirectly by opening up the rich, hitherto unexamined field to the rest of the press. The Times, the Sunday Telegraph, the Daily Telegraph, the Guardian and the Observer and others all saw the importance of the subject and recognised that "news" is that which somebody, somewhere, would prefer not to see published. The importance of newspapers in this regard cannot be exaggerated – our colleagues in the United States and France cannot believe that newspapers can be so challenging to entrenched authorities in the arts. The vigour of the British press can also be seen by comparison with our broadcast media which remains perpetually asleep on the job, treating the visual arts as little more than a gifted succession of diverting, institution-promoting "Good News" stories.
ARTS BROADCASTING PAP
When the Beck/Daley art restoration book was published in 1993 a number of independent television companies rightly saw the potential for a televisual "public affairs" type of treatment. All of these proceded well until they reached the top of their commissioning chains. Once, the head of music and arts at the BBC went so far as to offer a whole arts programme, reassuring us that although the BBC and the National Gallery were commercial partners "that shouldn't create a problem". But it did: the almost-commissioned independent meticulously even-handed examination of the pros and cons of picture restoration was swiftly killed off. In its place the BBC permitted the National Gallery to make its own effective tele-promotional "selfie" (with gallery staff using left-in-place BBC cameras) of its mangled, falsifying restoration of Holbein's The Ambassadors. On 29 January 2000 the Independent carried a letter from ArtWatch UK entitled "'Virtual reality' art":
"…When the National Gallery recently restored Holbein's The Ambassadors, the famous anamorphic skull in the foreground was repainted to a new design not according to the laws of perspective by which it had been produced but after a computer generated distortion of a photograph of a real skull. This Bizarre imposition of 'virtual reality' into an old master painting is defended by the gallery on the grounds that 'modern imaging techniques' offer more 'scope for exploring possible reconstructions' than do the 16th century perspectival conventions by which the artist's original image had been generated. The difference between the original and the new parts has been concealed from the general public by the restorer's attempt to integrate the handiwork of his own 'tentative reconstruction' with surrounding old paint by painting fake lines of cracking to match the old, actual, cracks."
It is a tragedy that the lights should have gone out on a newspaper that had caused justifable discomfort in so many art world recesses. As described above, it is a measure of the success of the campaigning that first gained exposure in the Independent that we now enjoy a quite different and healthily expanded art critical universe. We thank the Independent for good times past and wish it all good fortune in its new streamlined format with global outreach at The Independent.
Below (top): The last Independent coverage of ArtWatch UK by Dalya Alberge on 14 March 2012. (On the restoration of Leonardo's Last Supper, see: A different Leonardo and, The Law of Diminishing Returns ); below (bottom) the last editions of the Independent on Sunday and the Independent.
Michael Daley, 30 March 2016
---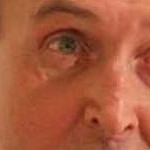 11 November 2013
In June ArtWatch UK was invited (as "campaigners for the protection of works of art") to give evidence at a hearing at the Scottish Parliament on a private bill to overturn the prohibition on foreign loans from the Burrell Collection in Glasgow. The experience was both heartening and depressing.
The transparency of the Scottish Parliament's procedures could not be faulted and we have rarely enjoyed such courtesy and assistance in making our case, or of proceeding with such comprehensive documentation to hand. Our written submissions to the committee and a number of items of additional information were readily accepted into consideration (as were those of colleagues in Donor Watch and Barnes Watch) and made available online. The witness hearings have been televised and their transcripts published online. The testimonies given at the hearing of 9 September are discussed below by Selby Whittingham of Donor Watch. Those given on 19 September are discussed opposite. (The filmed record of the latter can be seen on YouTube.) The record of what was said by whom of which interest group is there for all to see.
We were impressed, too, by the vigour and vigilance of the Scottish press. The Sunday Times (Scotland) journalist, Mark Macaskill, for example, had done what the Scottish Parliament, the Glasgow Council's many tiers of cultural agencies, and – shamefully – the Burrell trustees themselves, had all failed to do – locate and heed (6 November 2013) the views of one of Sir William Burrell's descendants: "Mona Dickinson, who lives in Evedon, Lincolnshire, said neither she, nor the wider family, had been consulted by the council or the trustees of the Burrell Collection. 'I rather suspect they have tried to smuggle this through', she said yesterday." This intervention would not have been lost on the Art Fund's director of development, Amy Ross, who argued in October's Museums Journal that where no family members survive who might agree to renegotiate a bequest's terms, existing arrangements should stand, for fear of clear breaches of trust dissuading others from making future bequests. Ms Dickinson's opposition to the proposed overturning of Burrell's terms of her ancestor's bequest could not have been firmer or clearer: "Glasgow Council obviously thinks it can get the bill ratified this time. I'm sure it thinks sending some of the collection overseas will make money and attract publicity. But this debate was thoroughly rehearsed in 1997. Experts warned then, as now, that every time you wrap and unwrap a tapestry, some sort of damage can occur. It is inevitable."
The hearing in which we gave evidence took place on 19 September under the committee set up to scrutinise the BURRELL COLLECTION (LENDING AND BORROWING) (SCOTLAND) BILL. We had assumed that consideration was being given to a proposal to over-ride the terms of Sir William Burrell's bequest but learned, rather, that concrete arrangements were already underway to lend the collection's works to a succession of venues within Britain and abroad even though this operation (known as "The Tour") expressly ran against Burrell's clear wishes and instructions, as set out in both his will and an agreement with the City of Glasgow. It began to seem as if the Scottish Parliament (which the comedian Billy Connolly dubbed a "Wee pretendy parliament") was in danger of being bounced by an invitation from a big city council not to thwart a linked series of major and mutually dependent projects already set in train and fronted by a co-opted assembly of influential art world players in a new organisation – "Burrell Renaissance" – created to drive the not-authorised plans along.
It had not been reassuring that on the day of the 9 September hearing, the Convener of the scrutinising committee, Joan McAlpine, (SNP), a journalist on The Daily Record, had told The Scotsman that plans were already in motion through Glasgow Life (which she sees as "the arms-length organisation which manages the Burrell") to send part of the Burrell Collection to the Metropolitan Museum, New York, and that these provided "an opportunity to enhance the reputation of the collection, the city and Scotland". Nonetheless, she assured the newspaper, her committee had an "open mind". It certainly appeared that, under the committee members' interrogations, the case for the (prospective) enterprise had repeatedly fallen apart. The public discomfitting of the enigmatic Glaswegian director of the British Museum, Neil MacGregor, drew from him both an insistence on an earlier "neutrality" that had escaped some commentators and an impassioned espousal of the present attempt – to which he is party as a co-opted adviser – to overturn Burrell's terms.
It became apparent during the hearings of 9 September, for example, that the sums being sought (£15m here, £15m there) had the precision of little more than a bureaucrat's back-of-an-envelope wish list. It had further emerged that in little over a decade there had been a tenfold increase in the claimed cost of remedying the Burrell Collection's leaky building. The fact that rectifying the Council's long-standing neglect of the building (the roof of which had leaked from virtually its first days) was said to require such huge and rounded sums – as well as the closure of the collection for no less than four years – was itself presented as a justification for breaching Burrell's terms and sending his works abroad as revenue-raisers and civic/national flag-wavers. In 2001 the estimated bill for repairing the roof was put at £1.75 million. With further sums allotted to upgrade the museum's plant, retail and display and exhibition areas, the total was said to be "likely in the region of £4 to £5 million." Today, the latter is put at between £40 and £45 million. No explanation was given for this staggering inflation.
Because of the clarity and force of Burrell's explicit wishes and terms of bequest, it had been conceded that no possibility exists of their being overturned or "re-interpreted" in the courts: "As there is no legal remedy which would allow all the restrictions on lending and borrowing to be relaxed, Glasgow City Council must pursue a private bill in order to achieve this end". If successful, the Council and its cultural satellites would not only breach Burrell's prohibition on foreign loans but also those against loans within Britain of entire categories of vulnerable works, thereby creating not just a precedent for further general subversions of benefactors' wishes and terms, but also a potentially lethal one for benefactors' attempts to protect their art from being subjected to needless risks.
The extent to which, as previously described, all of the arts and sport have been brought under firm political control in Glasgow is remarkable and might be thought unfortunate. The two spheres are administered by an entity known as "Glasgow Life", which is both a charity and a company with the formal title "Culture and Sport Glasgow". The directors and trustees of Glasgow Life are appointed by the Council – and its chair is the deputy leader of Glasgow City Council, Councillor Archie Graham. Glasgow City Council manages all of the City's museums and galleries through this body. In the case of the Burrell Collection, Burrell Renaissance has been created with a chairman who is also a member of Glasgow Life's own, Council-appointed board of directors. At the bottom of this interlocking edifice is to be found the seemingly ineffectual Trustees of the bequeathed collection (- playing a "long-stop" role, in the chairman's words). As for the Collection's curators, when we attempted (through Glasgow Life) to meet them at the museum on September 18th we were met instead by three Glasgow Life officers.
Now we know better: the Committee is today recommending that Burrell's prohibition be over-turned and that Glasgow Council's wishes be met in full. The locked-in cash value of a fabulous artistic inheritance gifted to the people of Glasgow may now be harvested internationally by an administration that has brought the collection's home to a shameful level of dereliction as it indulged itself elsewhere with expensive "Grand Projects". Yet another tranche of hitherto well-preserved works will be consigned to the unvirtuous conservation cycle as works get "conserved" so as to be made "fit-to-travel" and then "re-conserved" to put them right on their return from their ordeals – if they return, that is, and are not filched en route (see right). The Committee has placed its faith in assurances given by the over-turners. We cannot share it.
THE BURRELL COMMITTEE HEARING OF 9 SEPTEMBER 2013
The Committee: Joan McAlpine (SNP) (Convener); Jackson Carlaw (Con); Mark Griffon (Lab); and, Gordon MacDonald (SNP). The Witnesses: Alan Eccles LLP; Cllr Archie Graham (Glasgow City Council Deputy Leader and Glasgow Life Chairperson); Sir Angus Grossart (Glasgow Life, Independent Director); Dr Bridget McConnell (Glasgow Life, Chief Executive); Hon. Christopher McLaren (Samuel Courtauld Trust, Chairman); Ben Thompson (National Galleries of Scotland, Chairman of Trustees); Jeremy Warren (Wallace Collection, Collections and Academic Director).
THE BURRELL COMMITTEE HEARING OF 19 SEPTEMBER 2013
The Committee: Joan McAlpine (SNP) (Convener); Jackson Carlaw (Con); Mark Griffon (Lab); and, Gordon MacDonald (SNP) (not present). The Witnesses:Michael Daley (ArtWatch UK); Prof. Hope Gretton (University of Edinburgh); Sir Peter Hutchison (Charirman, Burrell Trustees); Frances Lennard (Centre for Textile Conservation and technical Art History); Robert Taylor (Bannatyne Kirkwood France & Co); Peter Wilkinson (Constantine).
Secrecy, Transparency and Equivocations
Dr Whittingham discusses the September 9th hearing:
Ben Thomson for the National Galleries of Scotland on the subject of wills typifies those who want to have their cake and eat it. They profess fidelity to them to encourage future donors, but in practice think that they need not (sometimes/always) be followed. This contradiction is squared by arguing that the donor, if alive, would (mirabile dictu!) be someone of entirely the same opinions as the curator and would not only agree to the changes, but heartily advocate them! (So here Sir Angus Grossart on Burrell, 19; Hon. Christopher McLaren on Lord Lee of Fareham, 60-1).
Thomson's equivocations are hard to understand, as he says that the NG of S adheres to conditions which they think are either absurd (their former Director, Sir Tim Clifford, derisively listed some in a radio programme in which I took part) or outdated – the latter in the case of the Vaughan Bequest of Turner watercolours, an example which must be awkward for advocates of the Burrell Bill.
The Hon. Christopher McLaren for the Samuel Courtauld Trust/Courtauld Gallery is much more gung-ho about lending and about overturning wills, admitting that they have done this in the case of the Seilern Bequest with the consent of the Charity Commission (47,60). He claims that no one has objected, but I did and I remember that Prof. Michael Hirst did.
In fact hard evidence is not given for many of the assertions and aims of those supporting the Bill. The financial benefits of tours are dubious. Whether they attract more visitors to the lending city is also unclear. The benefits to research are also debatable. The supporters say that loans promote it, whereas Jeremy Warren says that they take up curatorial time. When I first arrived at Manchester City Art Gallery, the committee chairman complained to me that the latter was the case.
Grossart says that the fact that Burrell lent to the 1901 Glasgow International exhibition shows that he was internationally minded (Grossart, 17). But that exhibition attracted visitors from abroad to Glasgow, just the opposite of what Grossart is advocating. The Chairperson of Glasgow Life (Cllr Archie Graham) states that Burrell was determined that his collection "should benefit the people of Glasgow" (14), whereas, Grossart says that "from a museums point of view, collections are left for the benefit of humanity" (17). No evidence is produced that this was Burrell's aim or that it trumped his wish to benefit Glasgow. Of course supporters of the Bill argue that reciprocal inward loans benefit Glasgow, but again no evidence is produced that that was what Burrell wished. The promoters have conducted polls which show a majority is not opposed to the proposed change. But how was the question framed and how far did the respondents appreciate all the factors?
The Convener says that in the past Neil MacGregor opposed changing the will (33). But he has supported just the opposite. True, David Lister reported in The Independent (13.10.1997) that MacGregor, while maintaining "the need to respect the wishes of benefactors once they have been agreed by trustees", was going to tell the Burrell Commission next day that the Museums & Galleries Act 1992 allowed some national Museums to ignore those wishes after 50 years. In fact he had stated that in the evidence submitted to the Commission on 1.8.1997. I can only imagine that he felt obliged to enunciate a general (and in practice meaningless) support for donors' wishes as Director of the National Gallery, while in his heart having little sympathy with that. I remember attending a lecture at the Courtauld Institute years earlier in which he derided donors. Then in 1997-8 it was while he was Director that the National Gallery tried to persuade the Wallace to lend a Rubens contrary to the terms of the Wallace bequest. If he is now reluctant to give oral evidence to the committee, that would not be surprising. When I tried to tackle him in person on the subject of donors' wills (at the AGM of the Artists' General Benevolent Institution), he made a quick exit.
As for the 1992 Act, it was a reiteration of those of 1883 and 1954. In 1883 The NG was acutely short of space and had an unbalanced and partly unwelcome collection. It was at a high tide of extreme Liberalism. The responsible Minister, George Shaw Lefevre, was "on the radical wing of the Liberal party" and was following the policy of a predecessor, Acton Smee Ayrton, "a former Treasury apparatchik recklessly determined on cost cutting" (Simon Thurley, Men from the Ministry, 2013, pp.31, 40). Financial Secretary to the Treasury 1882-4, Leonard Courtney, was another radical, who in 1916 supported the abortive Bill allowing the National Gallery to sell pictures. (In that debate he explained the variation in 25 and 50 year terms after which wills could be breached, something which puzzles people to-day; House of Lords, 21.11.1916 ). Both the 1883 Act (passed after virtually no debate and uncritically copied since) and the 1916 Bill had the same aim – of ridding the National Gallery of part of the Turner Bequest. As such they have no relevance to the Burrell question.
Numbers of works in collections are adduced as an argument for lending, on the grounds that there is not space to show most. Thus the Burrell can only display 2,000 out of 9,000 items (25). The National Galleries of Scotland have 100,000 items (44). These figures are meaningless unless broken down into those for works (a) which cannot usually be shown for conservation reasons (b) which are of little interest (c) which are the key ones. It is of course the last that foreigners want to borrow, and which (if not on loan) attract visitors to the home museum. For 150 years the figure of 30,000 or so works has been used by those wanting to argue for splitting up and loaning the Turner Bequest, a wholly misleading and nonsensical figure when one comes to exhibiting it and realises that there are only 20-40 key works that can be shown constantly.
Jeremy Warren admirably puts the case against undoing Burrell's lending conditions (48-52). On the Wallace's own record, he refers to the refusal to lend its Rubens landscape to the National Gallery in 1998 despite the pressure to do so from the latter. Warren's evidence should be accorded great weight also because the Wallace Collection is the museum among those cited most analogous to the Burrell Collection.
The Hon. Christopher McLaren says that he and Warren, contrary to appearances, don't really disagree, as he has recruited Dame Rosalind Savill to the Samuel Courtauld Trust (56). That begs the question of how far Warren and Savill agree (her somewhat nuanced views were briefly reported by David Lister in The Independent, 16.4.1997). It was under Savill that the Wallace held the Freud and Hirst exhibitions. Was she overpowered by Freud's charm and forcefulness or did she really believe in her heart that showing his work in the midst of Wallace's was compatible with the spirit of Lady Wallace's stipulation that the collection be kept unmixed?
McLaren argues that what matters is the spirit and not the detail (47). Of course disregarding the letter for the spirit conveniently allows the woolly subjectivism which is so often employed to overturn donors' stipulations. In the case of the Lane Bequest, the National Gallery stuck like a limpet to the letter of the law in disregard of what a House of Commons committee judged was Lane's actual intention. Ironically it was said that under Scottish rather than English law Lane's un-witnessed codicil giving his collection to Dublin rather than to London would have been legally valid. MacGregor naturally favoured the National Gallery view, supported by a false understanding of the history, which I had to correct in the columns of the Museums Journal.
McLaren's view of Lord Lee (60-61) is hard to reconcile with Lee's opposition in the House of Lords and The Times in 1930 to the British Museum & National Gallery (Overseas Loans) Bill. Lee's opposition nearly provoked a physical attack on him in the Lords by the proponent of the Bill, Lord d'Abernon! His statement of the risks of travel was reported at length in The Times (16-17.12.1930) and would surely have influenced the views of Burrell. The Bill was opposed by the BM, for which Lord Hanworth, Master of the Rolls, spoke. The Archbishop of Canterbury, Cosmo Gordon Lang, another BM trustee, gave three reasons for opposition: 1. Disturbance of study. 2. Danger of damage. 3. Difficulty of resisting pressure to lend. The BM was dropped from inclusion when the National Gallery (Overseas Loans) Bill was introduced in 1935. This and the exclusion of the BM from subsequent Bills constitutes an awkward fact for Neil MacGregor. The 27th Earl of Crawford found fault with the 1935 as with the 1930 Bill. He argued that, if the object was to promote Britain abroad, that should be done by British art, leaving the restrictions on lending foreign art, which was what was agreed. Mention has been made of art as a tool of diplomacy. Of course art has been used for that from time immemorial, but as gifts. No doubt international relations have a part to play today, but only when other considerations do not militate against lending.
Attempts having failed in 1930 and 1935 to allow the loan abroad of foreign art, in 1953 the 28th Earl of Crawford told the House of Lords that the Treasury was "asking you for the third time to change your minds" (24 November 1953, 466), though again only for the National Gallery and Tate. Again examples of damage done to works when on loan were cited – this time by MPs as well. The debates stretched into a whole year and raised questions about various wills such as Sir Hugh Lane's. Like other donors Lane changed his provisions over time, as did Burrell, who according to his secretary, Mrs Shiel in 1997, once thought of locating his museum in London. This has been used as an argument for not regarding donors' final wishes as binding for ever on the reasoning that if they had lived longer they might have changed again. However donors such as Lane, Turner and Burrell had laid their plans over many years and settled on their final one after much thought, perhaps sometimes more thought than that given to the matter by those who wish to change their provisions. The advocates of changing wills might come to change their minds too.
Today's wish to "liberate" collections (Grossart, 16), the belief that what matters is "getting the works out and about" (McLaren, 56) may in the future seem to be just a fashion, the consequences of which come to be regretted, in some cases too late. McLaren says that the modification of Seilern's conditions did not remove his one against lending paintings on panel, which the Courtauld would have adhered to anyway (McLaren, 48). This is tantamount to saying that a donor's wishes should only hold when they concur with those of the curators and trustees for the time being. It should be clear that the main advocates of this Bill in fact do not believe that donors should control their collections from beyond the grave except perhaps for a short time after their deaths, whether or not the collection had been accepted on that basis. Is retrospective legislation desirable?
McLaren says that no one has objected to the changes made by the Courtauld. But the general public will not be aware of such changes. I cannot think of any recent museum catalogue or guide which states the donor's conditions, much less any changes made to them by the museum. The old catalogues of the Wallace Collection, reprinted in successive editions over many decades, did, but that was unique. The V&A went further in setting up boards giving the conditions of gifts such as that of Sheepshanks, but it is hard now to discover the terms under which many of its main bequests were given. When I suggested some time ago that it would be easy to give these on the museum's website, I was told that that would be too much trouble. That trouble would arise from the public knowing too much was clearly the unstated thought. The art world in general is shrouded in secrecy. Moves to greater transparency such as the Tate's publishing the minutes of its board meetings online end in farce when one sees how much is deleted first. Dr Penny has asked for his submission to this committee to be removed from the website and has said that he will reveal details of damage to works of which he knows only under the cloak of the greatest secrecy. In such a state of affairs one cannot have much faith in museum assertions about damage or anything else unless these are closely challenged. Meanwhile curators commenting on a report on the Burrell hearings in the Museums Journal find it advisable to do so anonymously.
Statistics are also sometimes dubious. Thus Ben Thomson states that the Burrell exhibition at the Piers Art Centre at Stromness was visited by 80% of local residents (54). How local? Did they pay or get in free and in the latter case how were they counted? Is he talking about the total number of visitors or of visits?
Reference is made to maintaining or increasing the reputation of museums. In the case of Warren reputation among potential donors seems to be what is meant (49). In the case of the others the reputation of the curators among their colleagues round the world. It is doubtful if the wider public is much influenced by these considerations. A museum's reputation may be damaged more directly when visitors go to it and are disappointed in their expectation of seeing key works which turn out to be out on loan. Again this may affect only a minority. Mention is made of the Cluny Museum in Paris, which has started lending abroad (Grossart, 22-3). That has lent its famed Unicorn tapestries to Japan. When I checked the first 50 (out of 800) visitors' comments on the museum on TripAdvisor's website many mention their absence, but only three thought their visit ruined thereby. Even so, is that an acceptable percentage?
Though I think the Bill makes an unnecessary and undesirable change, I am not wholly out of sympathy with its promoters. Julian Spalding, who initiated the move when he was Director of Glasgow museums, in May gave us a very stimulating talk, most of which I strongly agreed with and which consisted of suggestions probably too radical for many of the Bill's supporters! When I was a curator at Manchester, I was frustrated by the "squirrelists" (Grossart, 22) and took the conservation concerns too lightly. Long thought about the issues has, I hope, made me wiser. Truly liberal views will take into account the dead and unborn as well as the living and current fashions. J.S. Mill recognised that opinions differ, which is why the peculiarities of donors' provisions are to be cherished rather than dismissed. Otherwise museums will lose their individuality. Of the Burrell it is said that "the asset and unique selling point … is the imagination and vision of the man who created this incredible collection – that in itself is an amazing story" (McConnell 29) and that it constitutes a union of collection and building (McConnell 20).
I also have sympathy with Sir William Burrell's Trustees. They opposed change in 1997 but now back it under the pressure of those who urge the dire necessity of raising money for the building (as their Chairman stated in the September 19 hearing). The same much contested argument was used to overturn the wishes of Dr Barnes, resulting in an even more fundamental departure from the donor's ideas. The Trustees argue that they will have the final say in what should be lent abroad and some say in what should be lent in the UK. However they will be under the pressure to lend which Lords Crawford and others thought could be intolerable. Parts of the lending code are flabby (39-40). An object, it says, should not be lent for 5 years after it has returned from exhibition unless there are "exceptional circumstances". Any circumstance can be exceptional for those bent on circumventing restrictions. Objects, it adds, shall not be on loan for longer than 3 years except for a tour longer than 3 years. That is no real restriction at all.
If the Committee is minded to back the Bill, the Code should be tightened up and the Trustees given final say in all cases. If a long tour is contemplated, the Bill should limit that to a one-off and thereafter strictly definite restrictions on time, repetition, material etc. should apply.
Selby Whittingham
Selby Whittingham is Secretary of the Watteau Society, Donor Watch and The Independent Turner Society.
UPDATE 19-11-13:
Restoration Damages Market Value
Philip Hook, a director and senior paintings specialist at Sotheby's, has given further "from-inside-the-art trade" confirmation that restorations can damage the value of paintings. Writing in the Guardian ("Got anything in the red", Arts, 19.11.13) on the present art market disconnect between sheer artistic quality and realised top prices, Hook gives good account of the Bling Factors driving markets fuelled by super-rich aesthetic chumps seeking instantly recognisable works above better but less familiar ones. He well describes the effects of atists' biographical back-stories and the assistance given to prices by appealing subject matter: pretty women; animals that are depicted alive and not dead, and so forth. In discussing negative market forces, Mr Hook also cites the effects of picture restoration: "Condition is a factor. Paintings suffer and age over time, some more than others. Like human beings, some are subjected to cosmetic surgery. Where this has been too extensive, the price of a painting will be affected." It is precisely for this reason that accidents suffered by loaned and borrowed works are so little reported. If paintings were required to be accompanied by log books which listed and described all known previous "conservation treatments", owners might think twice about agreeing to take risks by lending works to travelling exhibitions.
Comments may be left at: artwatch.uk@gmail.com
---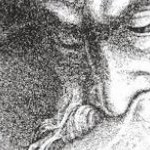 30 July 2013
Our old journalistic alma mater, the Independent on Sunday, is to chop its arts coverage, the Guardian Media reveals. How very sad. The treatment of the arts in the Independent and its younger sister, the Independent on Sunday earned instant credibility when the papers were launched. If we may say so, in a ground-breaking article of 25 March 1990, (see our post of May 27, Fig. 12, "Funny Business at the Sistine Chapel: Has Michelangelo Been Found or Lost?"), the Independent on Sunday, under its arts editor, Michael Church, carried our first of many exposes on the destructive restorations of Michelangelo's Sistine Chapel ceiling and at the National Gallery. From the start, under its founding art editor, Michael Crozier, the two newspapers' uses of photography and illustration were bold and invigorating. The Independent's first but now-departing arts editor, Tom Sutcliffe, assembled a crack array of stylish contributors – Mark Steyn, Sebastian Faulks, Bayan Northcott, Fiona Maddocks, Mark Lawson and Andrew Graham-Dixon, among many. It's all desperately sad. This latest cull of critics of art, film, music and theatre shows a costs-cutting newspaper devouring its own soul. For a few decades the arts had come to matter there more than anywhere in Fleet Street.
There is little consolation to be had in these developments but the reported plaint from arts publicist Alison Wright suggests one possible chink of gratification in the gloom:
"Publicly funded arts organisations rely on intelligent arts criticism and critical appraisals of their exhibitions and events not only to attract audiences, but also for their funding applications and to attract sponsors and donors."
Indeed they do – and how they do – but as tears are shed, led them be shed for all sectors of the arts, for private galleries as well as public, for all art lovers and players, and not just for, or especially for, the special-pleaders of the feather-bedded public sector that has too often seen its raison d'être to be the undermining of traditional disciplines and anything that might be taken for a conservative and un-edgy taste.
Michael Daley
Comments may be left at: artwatch.uk@gmail.com
---
wibble!