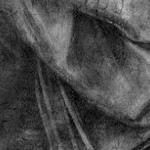 4 March 2013
"I must confess I harbour a lingering almost subconscious fear that someday someone will come, unexpectedly, with a really intelligent observation that will show all of us to have been blind." ~ Gianluigi Colalucci, 1990
We were startled when the Vatican authorities admitted that Michelangelo's Sistine Chapel frescoes are in greater peril than at any point in their history. Powerful art institutions rarely broadcast their own embarrassments. More often, they see off their critics by sitting tight, quietly briefing journalistic proxies and…continuing to be. Welcome as was the acknowledgement of the problem by Antonio Paolucci, director of the Vatican Museums, casting the Chapel's paying visitors as the principal cause of the present crisis, masked greater institutional responsibilities.
The Vatican has yet to acknowledge that this environmental crisis arose as a direct consequence – and within just two decades – of permitting the Chapel's ancient frescoes to be used as a test bed for the then new and highly controversial cleaning agent "Mixture AB 57". And, despite the brouhaha over toxic visitors, there remains no hint of acknowledgement that the restorations of the 1980s and early 1990s proceeded on an art critical misreading which, in addition to stripping the fresco surfaces bare and leaving a chemical time-bomb within the Chapel, inflicted grave and irreversible artistic injuries on Michelangelo's paintings – see right.
On the cleaning method's toxic conservation legacy, we had precisely warned in 1993 that: "even if the Vatican team were to concede that the brilliance of Michelangelo's new colours is a chemical deceit purchased at the cost of a physical and chemical weakening of the frescoes, the dispute would not be laid to rest. The need to avoid further deterioration would still be there." (James Beck and Michael Daley, "Art Restoration: The Culture, the Business and the Scandal", Chapters III and IV.) In similar vein we can now say that today's promises of dramatic technical "improvements" are simply recycled 1980s assurances that, at best, remain of a palliative nature. Even when promised the first time around, the Vatican authorities had admitted to us (see below) that the measures could not fully solve the then already pressing environmental problems unleashed by the restoration's experimental method.
The Experimental New Picture Cleaning Method
AB 57 was developed by Professor Paulo Mora and his wife Laura Mora, chief conservators at Rome's Istituto Centrale del Restauro, for cleaning stone buildings. It comprised: "a mixed gelatinous solvent, consisting of a solution of ammonium bicarbonate, sodium bicarbonate, Desogen (a surf-actant and anti-fungal agent), carboxymethylcellulose (a thixotropic agent), dissolved in distilled water." Toti Scialoja, a painter and a former professor at Rome's Academy of Fine Arts, complained that its ingredients were "too powerful – ammonia and soda, the stuff you use to clean your bathtub". Professor Christoph Frommel, director of the Bibliotheca Hertziana in Rome, described it as "a sharp and aggressive chemical".
The Moras presented AB 57 as a means of removing insoluble salts and incrusted materials from wall paintings: "If the original surface of the painting is unaffected by water then this mixture will have no deleterious action on it". Michelangelo's frescoes did not suffer greatly from incrusted and insoluble salts but they were extensively covered with water sensitive glue/size painting which artists, conservation experts and scholars held to comprise Michelangelo's own final painted adjustments. An early sign of the wrongness of the new cleaning method came when the restorers abandoned customary claims of a miraculous "recovery" of original and authentic conditions. The use of AB 57 had produced such a mismatch between the cleaned frescoes and the early copies that had been made of them, that the hype had to be bolder and of a different order. As seen in our previous post, the decision to clean with AB 57 had been taken quickly and in express excitement at the prospect of overturning art history itself. This dramatic technology-led change of conservation philosophy was reported in a 1983 Newsweek account: "As recently as 1976 while cleaning paintings by the other artists on the side walls of the Chapel, workers deliberately kept the colours muted so that Michelangelo's wouldn't look too faded by comparison. 'Even then it entered nobody's head to start on Michelangelo', says master restorer Gianluigi Colalucci. But when a new cleaning solvent was developed, Colalucci tested it…"
Selling the Surprising AB 57-induced Changes to Michelangelo's Painting
Having used it, the resulting rupture between the old Michelangelo and his restored self was trumpeted by Fabrizio Mancinelli, the Vatican Museums' curator and co-director, with Gianluigi Colalucci, of the restoration. Mancinelli claimed in 1986 that the restoration "had brought to light (and will continue to bring to light) a totally new artist, a colourist quite different in character from the unnaturally sombre character who has in the past fascinated generations of historians, connoisseurs and fellow artists…The cleaning of the frescoes has led to the surprising conclusion that the kind of suggestive painting by shadows for which Michelangelo was admired until a few years ago was essentially the product of candle smoke and still more of glue varnishes applied possibly even before the 18th century." ("The Sistine Chapel ~ Michelangelo Rediscovered", p. 218.)
Even though no evidence was ever produced of extensive glue applications having been made by restorers, in the early years, art historians and credulous art critics queued to repudiate what one scholar dubbed the "Darkness Fallacy" and the "Sculptural Fallacy" of traditional Michelangelo studies. The proclaimed "New Michelangelo", however, was an entirely modern chemically engineered artefact, not a scholarly construct. In fact, it flew in the face of the historical record: Michelangelo had been celebrated at his own funeral not for any colouristic brilliance – let alone for, as one critic recently held, the "sharp and acid palette used by Michelangelo in the Sistine Chapel" – but for his "fleeting, sombre colours". The new art historical dispensation rested on a twentieth century purging of aged, sometimes distressed but nonetheless authentic material. Indeed, it was precisely because this was not a historically-informed recovery of an original state that drums had had to be rolled for "The New Michelangelo".
It was claimed that this revisionist reading of historical and material evidence had been corroborated "scientifically". But this was a New Science to sanction a New Michelangelo. Scientific examinations of the frescoes in the 1930s by X-ray and ultra-violet imaging techniques had led to altogether contrary conclusions. It was reported in 1938 that Michelangelo's "overpaintings were lying quite brightly a secco on the fresco layer itself; these overpaintings proved themselves undoubtedly the painting of the Master himself." (See "Art Restoration", Chapter III.) It was further claimed that Colalucci and his colleagues had recovered the original fresco surfaces so deftly that they had preserved its "original" patina and even left a thin layer of dirt above them that would protect the new surface from airborne pollution. Well, we all now know from the present panic in the Vatican that that assurance was not worth a used solvent swab and that a couple of years ago "unimaginable amounts" of dirt were scrubbed off the frescoes by conservators working at night so as not to impede the daytime tourism stream.
The Over-Selling of Conservation Science
Conservation science has its uses but it can never analyse or appraise works of art because Art's essential properties are aesthetic not material; perceptual not mechanical. Insofar as there might be a science of art, it is to be found in art itself and within artists' own practices. This is because art consists not so much of materials as of values and the relationships between values that artists' create and orchestrate, albeit, with materials. These values are aesthetically relative, not intrinsic to materials, and they are continuously appraised and adjusted by artists as they work. Self-criticism, self-analysis and continuous aesthetic appraisal are integral to the making of art. With art, critical and analytical faculties can never be replaced by apparatuses or be donned by technicians. Conservation science might sometimes tell us of what something is made but never by whom it was made.
The Mis-Appliance of Conservation Science
In terms of professional art restoration, conservation science can serve a useful diversionary purpose. The restoration-authorising authorities and art lovers alike can be invited to put aside critical responses on an implicit assurance that some inscrutable but infallible force has guaranteed the probity of whichever of the many conflicting restoration methodologies is being used at that moment. We ArtWatchers are not inclined to be so trusting nor so easily led. In the case of Michelangelo's Sistine Chapel ceiling, having examined evidence of the cleaning method and its consequences for two and a half decades, and being now armed with the officially published accounts, we are confident that not only can it be shown that Michelangelo's tonal/plastic systems were recently injured, but that even his very designs, his drawing, his vaunted disegno were repeatedly violated and corrupted.
A Catastrophic Loss of Art Citical Nerve
These losses and violations were not so much unfortunate by-products of an inappropriately aggressive cleaning agent as the consequence of prior and catastrophic failures of art critical judgement and powers of aesthetic analysis. This failure was evident not only within the Vatican's curatorial, scientific and conservation staffs, but throughout much of the wider international art historical establishment. By effectively agreeing to "de-attribute" what were – and had always been recognised to be – the last stages of Michelangelo's own work, an overly deferential art historical establishment sanctioned their destruction. For all this (initial) pan-national consensus, the judgement was historically rogue. In 1986, when defending his own restoration, the chief restorer, Gianluigi Colalucci admitted that his professional predecessors' judgements had been contrary to his own and "not encouraging" to the restoration. That was an understatement: restorers who had worked on the previous restoration (1935-36) had officially and flatly reported that Michelangelo had "finished off a secco", that is, that he had painted on top of his frescoes when they had dried.
The Testimony of Charles Heath Wilson
Restorers who had worked on the restoration of 1904 had abandoned attempts to clean the frescoes for fear of damaging Michelangelo's vulnerable work on the surface. Colalucci, greatly in thrall to contemporary "scientific" analysis, dismissed such official reports as "subjective impressions". He also ignored the testimony of the British painter and fresco expert Charles Heath Wilson who had reported his own close-hand examination of the ceiling in an 1876 book "Life and Works of Michelangelo Buonarotti". Wilson had found the frescoes "extensively retouched with size colour…evidently by the hand of Michelangelo". He found that this secco painting "readily melted on being touched with a wet finger and consisted of a finely ground black, mixed with a size probably made according to the usage of the time from parchment shavings." He further noted, "The shadows of the draperies have been boldly and solidly retouched with this size colour, as well as the shadows on the backgrounds…The hair of the heads and the beards of many of the figures are finished in size colour …These retouchings…constituted the finishing process or as Condivi [Michelangelo's preferred biographer] expresses it, alluding to it in the history of these frescoes, 'l'ultima mano'."
For Wilson, there could "be no doubt that nearly all of this work is contemporary, and in only one part was there evidence of a later and incompetent hand." Aside from its artistic force, certainty about the secco painting's antiquity lay in an elegant technical proof: "The size colour has cracked as the plaster has cracked". It is a matter of record that the ceiling cracked before any restorers touched it. If, as has been claimed, later restorers had repeatedly applied glues, those glues would inevitably have been brushed into the pre-existing cracks. Wilson, who tested the depth of the cracks with a penknife, saw that none had been. Artists like Wilson appreciate that it is impossible to paint over a cracked surface without working the material into the cracks. Wilson was left in no doubt: having been applied when the ceiling was new and not-yet-cracked, these surface glue paints could only have been Michelangelo's own work, his finishing stages, his l'ultima mano. Normally, restorers recognise that when varnishes or paints can be shown to have run into age-cracked materials this can be taken as a proof of their more recent origins. On this occasion, the restorers failed to recognise the implications of the converse.
The Vulnerability of Michelangelo's Glue Painting
Moreover, this original secco work, Wilson appreciated, was water-sensitive, having been damaged when "washed by labouring men with water in which a caustic has been mixed". As to when the alleged restorers' glue-varnishes might plausibly have been applied, no evidence was forthcoming. In 1996 Colalucci said that although "countless attempts at cleaning and restoration seem to have been made", only "four are actually accounted for". The four are of 1566, 1824-25, 1904 and 1935-36. As we showed in our post of 1 April 2011, that first restoration itself provided the clearest possible evidence of Michelangelo having painted shadows a secco. That evidence, taken together with the copies of the ceiling discussed opposite should have been an end to the matter. The last two restorations cited by Colalucci coincide with photographic records and these, too, offer no support for the claimed superimpositions of secco painting and glue-varnishes by restorers.
Perplexed by the Vatican's unwavering but evidently unsupported insistence that the ceiling had repeatedly been coated with glue "varnishes", I asked in May 1990: "Does any documentary evidence exist to support the claim that hot animal glue was repeatedly applied to the frescoes over the centuries in order to revive the colours?" Colalucci replied that there was none. In 1986 he had reported a note in a manuscript which described how the ceiling had once been cleaned with linen rags and bread "scrubbing hard, and sometimes when the dirt was more tenacious, the bread was moistened a little" but added "That is as much as it says. The note does not mention at all the use of substances to revive colours or of glue varnish." (See "Art Restoration", pp. 74-78.) If, as Wilson discovered, the secco painting dissolved at the touch of a wet finger, an earlier hard scrubbing with wet rags or bread would certainly have been sufficient to cause the injuries that Wilson and others had reported to parts of the ceiling.
A Filmed Corroboration of Wilson's Testimony
Wilson's appraisal was echoed from another scaffold a century later. In 1967 the art critic and writer Alexander Eliot and his wife Jane Winslow Eliot spent over 500 hours making a close-up documentary film of the ceiling, "The Secret of Michelangelo, Every Man's Dream". Alexander Eliot reported in the April 1987 Harvard Review how "with the exception of the previously restored Prophet Zachariah, almost everything we saw on the barrel vault clearly came from Michelangelo's own inspired hand. There are passages of the finest, most delicately incisive draughtsmanship imaginable. Michelangelo's loving depiction of fingernails, eyelids and tiny wrinkles stand in contrast to tremendous swirls of colour…" On 20 May 1985 Eliot had pleaded with the Vatican's Secretary of State for him to view the Vatican's own copy of the Eliots' film and to "have it stopped at the images of the Ancestors [on the lunettes]. Compare what it proves was there against what's left today". That precious, now historical, record still awaits a re-showing.
Venanzo Crocetti's Protests Against the Restoration – as a Sculptor and as a Former Restorer in the Sistine Chapel
In 1989 the sculptor Venanzo Crocetti, who had spent "four full years" working during the 1930s as an apprentice restorer on the scaffold, published three photo-comparisons of the cleaned lunettes in an article in the December Oggi e Domani ("Salviamo Almeno il Giudizio Universale") – see Fig. 28. Crocetti's account was detailed and technically informed. He began by explaining how he had appealed unavailingly in 1983 to the director general of the Vatican Museums, Prof. Carlo Pietrangeli, to desist from incurring the "rapid biological degradation caused by the cleaning power" of AB 57. Crocetti flatly dismissed claims that the glues had been applied by restorers. He also testified that as early as 1983 applications of AB 57 had been standardised at 3 minutes each, regardless of local conditions (see below). He complained of the folly of cleaning aggressively in small patches, zones that had originally been made with very broad applications. These glue-paint applications, he noted, had been made chiefly in the shaded parts of the figures and to such artistically selective purpose that Michelangelo's authorship was beyond question. As a (formerly) supreme case in point, see Fig. 1.
The Effects of the Double Applications of AB 57
Crocetti's testimony on the AB 57 cleaning method then being used on Michelangelo was particularly damning. He noted that while the first 3 minutes long application left the frescoes looking cleaner, the second on the following day, left them with altered and considerably degraded colours. He believed that the first applications effectively "degreased" the surfaces leaving them open to greater penetration by the second applications. He was convinced that the immediately apparent visual effects of these twin applications would not be their final outcome. He argued that their corrosive actions would continue because of the absorption of the solvents to a depth of half a centimetre. Some days after the second applications he noticed (from the scaffold itself) the appearance of "whitish oxidations of variable intensity" over large zones.
He considered the restorers' claimed discovery of "stratifications of dirt gathered on the frescoes over the centuries" exaggerated and misleading, and he held that the early photographs of the lunettes by Anderson made the extent of this exaggeration clear – see Fig. 28. He believed that the ferocity of AB 57 made any finely tuned cleaning gradated to meet local conditions impossible. He believed that the greatest injury was to the chief feature of the frescoes – their disposition of lights and shades, and not their local colours. He believed that the restorers, in their pursuit of more intense colours, had penetrated the frescoes to their brighter, less modulated preparative layers. He felt confident that he had seen at first-hand how, with "cleaning", the figures in the lunettes had been remade, becoming "false in form and colour" alike. He saw that many of the shadows from which the figures had formerly emerged had simply disappeared. He saw that corrections which Michelangelo had, with mastery, made invisible, had been exposed (in particular, see Figs. 11-16). Above all, he confirmed that the condition of the frescoes remained "excellent", and that this was in part due to the absorption over the centuries of greasy substances of chapel smoke which had "strengthened the colour. Leaving upon it a glittering shift of the lightest varnish [thereby counterbalancing] the aridity and fragility" of old fresco. Having worked on the restoration in the 1930s, he found himself near to despair.
The Invasive Ferocity and Likely Legacy of AB 57
The AB 57 water-based paste used to remove Michelangelo's size painting contained two "caustics": sodium bicarbonate and ammonium bicarbonate. Professor Frommel had questioned the method of application: "Who knows if they succeed in cleaning this completely away? No one can prove whether or not it will affect the frescoes in the future. No one can say definitely if they get all of it off." Consider Colalucci's own account of the method of application:
"The times of application, rigorously measured, were: First application: 3 minutes, followed by removal, washing with water. Left to dry for 24 hours. Second application: 3 minutes, followed by removal, washing and leaving to dry as before. If necessary, and locally only, small applications, followed by plentiful final washing. In the case of salt efflorescences consisting of calcium carbonate, there was added to the solvent mixture a saturated solution of dimethylformamide…"
Chemically Adjusting Michelangelo's Colours
AB 57, a calcium dissolving solvent, was thus used to remove organic materials with an oven-cleaner like ferocity and speed even though many experts held those very materials to comprise authentic Michelangelo work. Contrary to assurances otherwise, the aesthetic consequences of this stripping extended, as Crocetti had observed at first hand, into the very fabric of the exposed fresco surfaces. This was a serious matter. The Vatican's research chemist, Nazzareno Gabrielli had explained that AB 57 contained two separate salts because while "Ammonium Carbonate alone tends to tone down colours…sodium carbonate livens them up". The Moras' combination, he judged, had "the proper chromatic effect". So far as we know, it was never explained by what means the "proper" combination for Michelangelo might have been established.
Juggling with dangerous chemicals and processes constitutes professional chic in some restoration quarters. Restorers often claim that a dangerous chemical in "safe hands" is better than a mild one in "untrained hands". When restorers speak among themselves, the professional conceits are more evident. The IIC Bulletin carried an obituary on Paolo Mora who died on 27 March 1998. He had studied under Mauro Pelliccioli, who restored Leonardo's Last Supper, and, reportedly, was fond of claiming that he could clean a picture with a broom and drugstore chemicals. When he found himself too busy to clean a large Bellini altarpiece, Pelliccioli enlisted two students and showed them how to dissolve rods of caustic soda in water. He demonstrated his cleaning technique by sweeping a swab of soda over the picture with one hand followed immediately by a "neutralising" swipe with a turpentine swab with the other. Thus enlightened, the students were said to have "cleaned the large painting in a single day".
The AB 57 Rinse-Water Menace
Aside from exposing the stripped fresco surfaces to the Chapel's notoriously polluted atmosphere, yet other risks were taken in pursuit of brighter colours. Removing the water-based solvent gel with copious amounts of washing risked, as Frommel feared and Crocetti had observed, depositing corrosive ingredients within the frescoes. The "highly soluble" ingredients were said to have been selected because "they are easy to wash off". It was certainly desirable that they should be so: carboxymethyl cellulose is known to encourage sodium retention; 'Desogen', being a detergent as well as fungicide, is non-volatile and does not evaporate. The Moras had conceded that these ingredients have "the disadvantage of remaining in the painting unless removed after treatment by rinsing with water".
There are problems with washing, however. First, the rinse water was absorbed deeply into the porous fresco and with it, inevitably, particles of soluble and corrosive ingredients. Twenty four hours were needed for the water to evaporate before a second application of AB 57 could be applied. Second, tap water may contain solutions of sodium, iron, copper, and chloride, and unless it is packed with sufficient calcium bicarbonate, will itself attack the calcium carbonate of fresco. Even distilled water (which is free of impurities) slowly dissolves calcium carbonate and attacks the frescoes' structure. When challenged in 1991 on having introduced dangerous materials into the frescoes, Colalucci replied: "AB 57…has been greatly tested and is very old. The actual solvent is held within a gel which does not allow the particles of the actual solvent to penetrate the plaster and the colour. However, the gel is removed and only a minimal (if any) percentage might remain which has no influence on the colours." In 1986 Colalucci disclosed that, at that date "The work was concluded with abundant rinsing, repeated at intervals of up to several months" and that only "The last rinsing was done with distilled water". Much copious washing was thus carried out with tap water.
Mirella Simonetti on Dangerous Deposits and their Air-Borne Allies
Far from having "no influence", experts expressly feared that residues deposited within the frescoes by rinsing would react with airborne pollutants and moisture. The restorer Mirella Simonetti held one of AB57's ingredients, bicarbonate of soda, to be an "extremely damaging" residue because, when combined with the sulphates of calcium and air-borne sulphuric anhydrites, it produces sodium sulphate – a whitish dust which corrodes the fresco and destroys its coloured surface. Simonetti also maintained that the use of EDTA (ethylene diamine tetra acetic acid) within the solvent gel had chemically altered the fresco by causing a "breakdown in the molecular structure [and] bringing about a disintegration [which] in turn causes the division of the components and the discohesion of the lime." Once weakened in this fashion, the disintegration would continue – and "even water can favour such a process". Simonetti's alarm was later vindicated when, tests showed that the compound's corrosive properties etched the surface of marble into irregular corrugations, scattering light and imparting a deceiving effect of brightness that provided more routes of ingress to airborne pollutants.
Fresco Painting and Its Known Enemies
It had long been recognised that air-borne sulphur attacks fresco. In 1884 the reverend J. A. Rivington explained in a paper delivered at the Society of Arts in London how air contaminated by coal and gas emissions destroys fresco: "The carbonate of lime is converted into the sulphate, breaking up the paint and becoming itself disintegrated in the process of change." The notoriously contaminated air surrounding and invading the Sistine chapel contains sulphur dioxide from coal-burning, nitrous oxides from car exhausts and hydrogen chloride from incinerated plastics. When combined with rain or condensed water these substances produce sulphuric, nitric and hydrochloric acids respectively, all fiercely corrosive. Water is brought into the Chapel by tourists in the form of perspiration and breathing vapour while breathing itself gives off carbon dioxide.
On 12 December 2012, Corriere della Sera reported: "'Dust, temperature, humidity, and carbon dioxide are the great enemies of paintings', Museum Director Antonio Paolucci told reporters in the Vatican, 'so this threat is something we have to address. The five million tourists who visit the Sistine Chapel each year bring massive amounts of grime and humidity with them, and it is seriously damaging Michelangelo's frescoes. So starting in the middle of 2013, every tourist will be thoroughly vacuumed, dusted, cleaned, and chilled before admission to reduce the amount of environmental pollution they cause. 'On entering the chapel, each tourist will be required to pass through a hi-tech vacuum system to remove dust, fibres, skin flakes, hair and other tiny particles, before they are allowed to view the frescoes. At the same time, a special carpet will also clean their shoes, while side vacuums will cool their temperature, to reduce the heat and humidity that emanates from their bodies. The dirt and heat generated by the 20,000 bodies each day has caused grime to accumulate on the paintings, and a thick layer of dirt had to be scrubbed off of the Last Judgment two years ago. This cannot be allowed to happen again.'"
What Goes Round, Comes Round
We have been there before. In "Art Restoration" in 1993 we wrote: "A recent report commissioned by the Vatican on the Chapel's microclimate noted that the very large numbers of tourists produce the following adverse effects: they carry in from the streets polluted dust and organic particles on their clothing and hair; their combined body heat raises the temperature by as much as 5°C; and they greatly increase the relative humidity of the air. The moisture and carbon dioxide given off by tourists combines to produce carbonic acid which dissolves the calcium carbonate of the fresco. Water vapours convert sulphur particles into sulphuric acid which also dissolves fresco. The body heat creates convective air currents which carry polluted particles up to the walls and ceilings. Water vapour can activate the traces of salt and detergent left behind after the cleaning with AB57."
In 1981 Colalucci had equated the glue/size paints with "extraneous chemical substances" without which "and with the science we have today" he hoped "the frescoes will remain in good condition for a very long time". As mentioned, he offered an assurance that he had left "a very thin film of dirt touching the paint surface with its varying 'patina'. This fine layer of dirt acts as a form of protection to the paint." As also mentioned, we now know that whatever Colalucci might have left behind performed no such service, and that dirt on frescoes is no protection from further accumulations of corrosive dirt.
Promises, Promises
There have been many unfounded assurances. In 1987 Kathleen Weil Garris Brandt, Professor of Fine Arts, at New York University's Institute of Fine Arts, and spokeswoman for the Vatican on the restoration of Michelangelo's Sistine Chapel frescoes, assured readers in Apollo that, "The substances used for the cleaning…have been used successfully for over twenty years… their chemical action is known and stops once the process is finished…the cleaning chemicals do not actually come into contact with the fresco surface". Just months before in the Summer 1987 Art News, Summer 1987, the Moras themselves had claimed no more than that placing the solvents in a cellulose gel helped to "reduce penetration into the fresco". In the summer 1987 Art News, the assurances were becoming more specific. M. Kirby Talley Jr., an independent consultant in fine art, interiors and art conservation, wrote:
"In order to prevent the condensation of moisture on the surface of the fresco, the Vatican has already embarked on an extensive programme to control the micro-climate of the Sistine Chapel. Professor Camuffo of the University of Padua spent a year making detailed measurements of relative humidity, temperature and air movement. A climate-control system based on his findings, which will prevent the movement of air above the windows as well as filter it, is now being developed by Carrier-Delchi. Electrical heating coils, 'A sort of giant electrical blanket,' as Persegati called it, will be placed under the roof above the ceiling, and will help to maintain a steady temperature during the winter. A dirt absorbing carpet has already been installed on the stairs down to the chapel and on part of the floor inside. Carrier-Delchi is considering a wind shower to remove dust particles from people's clothing before they enter the chapel. Low heat lamps that can be adjusted to the amount of natural light entering through the windows will further reduce the temperature."
Synthetic Resins – On or Off?
Talley Jr. reported that Colalucci had assured him that Michelangelo had used no secco paint on the lunettes, and that while the synthetic resin B 72 had been used to seal the walls of the lunettes it had not been used to that purpose on the ceiling. Even the official apologias for B 72 were more disturbing than reassuring: "Like all restoration materials it has its good and its bad points", Talley said. Frommel was quoted as saying "According to the critics B 72 is something which may become opaque in the future. Are the critics right when they say we don't know what it will do? They say tests should have been made and then a long period of time should have been allowed to elapse before proceeding. Paraloid can close the surface to respiration. It can close the pores, and if that were to happen it might change the interior life of the fresco." To this Talley gave voice to B 72's champions. According to the Moras "If you don't use Paraloid, what do you use? Organic resins and inorganic fixatives such as lime water, ethysilicates and barium hydroxide all have serious drawbacks. Of the synthetic resins the acrylics are the best, and of the acrylics Paraloid is the least bad." Was the least bad, good enough for Michelangelo – and better than his own secco painting which had for centuries protected the fresco surfaces from airborne pollutants?
On this question, the Vatican's accounts prove unsatisfactory and shifting. All that can be said safely is that B 72 was abandoned and not replaced at some point between 1986 and 1991, at which latter date Colaucci claimed "There was no final application to protect or saturate the painting". This change of mind was defended in 1991: "Our decision not to apply a protective material derived from the awareness that any new material which is not homogeneous with the original components of the fresco will undergo rapid degradation, causing, in the best of cases, aesthetic damage." This being so, we must expect some parts of the frescoes to deteriorate more rapidly than others – but how many? In 1991 Colaucci put B 72 applications at "lunettes 50 per cent, ceiling 3 per cent". In 1993 ("Art Restoration" p. 120) we had noted that while protection of the frescoes was to depend on the thin layer of original dirt that Colalucci claimed to have left in place and on the above described plans to stabilise and purify the chapel's microclimate: "When Michael Daley asked if the air-conditioning system would eliminate the great fluctuations triggered by tourists, he [Mancinelli] replied 'No. It will reduce the peaks and the troughs but will not eliminate the problem entirely.'" Of course, at that date, as today, the problems could have been halved by halving the numbers of tourists. Then, as perhaps still is the case, on days when the Chapel was closed to visitors, visitor numbers to the Vatican museums fell by 60 per cent.
The Breach of Methodological Good Practice that Menaced Michelangelo's Shading
In the execution of the cleaning, certain procedural lapses compounded the risks and dangers. Early in the programme (in 1981 when working on the lunettes), Colalucci had said that AB 57: "was created mainly for marble but the Moras experimented with it on fresco. It is like paste. It can be on for a minute or ten minutes. The effect varies with the amount of time it spends in contact with a surface. The danger is that if you leave it on a minute or two too long it will go beyond the foreign substances and start removing the paint. You can see little areas where I've applied AB57 in two or three stages. Each time I take it off well before it's too late. Then I look at it and gauge how much more time it will need…Here's a tiny patch where I left it on too long. In this little experimental patch you see completely solid violet paint, but around it you can see the gradations of dark and light, which are the shadings of Michelangelo's own work."
Why, then, were the varying thicknesses of the (mis-designated) "foreign and extraneous substances" all given identical applications of two three minutes-long applications set twenty-four hours apart? Such an uniform treatment of so vast and varying a programme of painting seemed to breach conservation's own ethics and "good practice". As we had reported in "Art Restoration":
"Within four years, Colalucci had abandoned this control of the solvent by constant observation and timing. In its place a standardized procedure was adopted, described in the 1986 'General Report on the Lunettes': 'First application, three minutes followed by removal and washing with water. Left to dry for 24 hours. Second application, three minutes followed by washing and leaving to dry as before'. These three-minute applications were said to have been 'rigorously measured'. Colalucci explained the reason for the change of procedure: the size of the ceiling required that work be carried out by a team. Individual restorers, responding to the evidence of their own eyes, would draw different conclusions. Therefore, in order to obtain a 'homogeneity of result' – a 'primary objective' – they must be denied the opportunity to judge for themselves how long the solvent should remain in place. Solvent applications had to be predetermined, Colalucci felt, in order to avoid 'either emotional involvement or complex mechanical manipulation on the part of the restorers'. When asked in 1985 at the Wethersfield Conference in New York why he did not adjust the timing to what his eyes were witnessing, he replied: 'Because emotional or subjective conditions must not be permitted to intrude upon science.' The scaffold, he added, did not permit stepping back to assess effects and the continuous bright lights of the Japanese film-makers 'fatigued one's eyes'. The activity of the film crews was itself a distraction as was also his having to entertain up to sixteen VIP visitors a day…" See Figs. 34 and 35.
Conservation Ethics and Showbiz Restorations
The inventors of AB57 held that cleaning should never be considered "entirely a technical matter…confined merely to the choice of solvent". The restorer's responsibility for the control of the solvent's actions is absolute and should never be left to "depend on the natural uncontrolled action of the products" and must always depend on "the precise wish and aim of the restorer guided by his critical interpretation". By failing to exercise control at all times, the restorer "deprives himself of the principal alarm signal when faced with new situations; he gives up looking ahead and allows the problem to resolve itself mechanically so that subsequently he can impose the result as an accomplished fact."
By test-driving a new cleaning agent under television studio conditions in a constricted, over-crowded and art-politically febrile space, the Vatican restorers pioneered a new professional genre: conservation as both entertainment and professional swank. The combination of the Nippon Television Corporation sponsored showbiz and a provocatively radical restoration drew many protests. This spawned intensely propagandistic promotional razzmatazz, the unprecedented scale and character of which will be examined in Part III.
"The activity of restoration can be defined in terms of two overlapping headings, procedure and method. Procedure is fixed and invariable, and consists in the scientific planning and execution of the restoration project, regardless of the material involved. Method, however, is the department strictly of the action taken in the course of the restoration, and is therefore variable, subject to factors arising from the material, technique and state of conservation of the monument involved. "The adoption of a procedure which governs the progress of the work is characteristic of modern restoration. Under the impetus of a marked development in technological expertise, modern restoration has extended its established and primary function of conservation for aesthetic ends to include a research capacity, directed towards the work of art considered as an inseparable duality, conceptual and material. "In the past restoration practice aimed at cancelling out the effects of time and events upon the work of art, termed by Brandi comprehensively its historical aspect, absolute priority was given to its aesthetic aspect, conditioned of course by its contingent situation. The restoration of works of art was therefore entrusted to artists, who were free to introduce personal methods, often secret or private, consistent with the aim of returning the work to its pristine material state, but not necessarily to its original intended state. "In the evolution of the 'art' of restoration, the laboratory for the Restoration of Pictures in the Vatican Museums has had a not insignificant role. Founded in 1992 by Biagio Biagetti according to the latest ideas, and subsequently provided with a Laboratory for Scientific Research, the institute is today directed by by Carlo Pietrangeli who in 1978 established its guidlines in Rules for the restoration of works of art. "In June 1980 this laboratory, constitutionally responsible for the restoration of the pictorial patrimony of the Holy See, qualified and informed by its enormous experience, which goes back more than 50 years and has been constantly renewed both technically and in terms of personnel, undertook the most important task it had yet undertaken in its history, the restoration of the frescoes of Michelangelo in the Sistine Chapel…" ~ Gianluigi Colalucci, "Michelangelo's Colours Rediscovered", "The Sistine Chapel – Michelangelo Rediscovered", London, 1986.
"The restoration of Michelangelo's frescoes in the Sistine Chapel was a venture that shook the very foundations of the art world more than any other single event has managed to do in the last quarter of a century. "Promoted and conducted with rigorously conservative objectives, over the course of its execution the restoration program assumed an ever-growing significance in historical and critical terms – an importance that was foretold when the first patches were cleaned and was fully confirmed by the restoration of the Eleazar-Mathan lunette." ~ Gianluigi Colalucci, "Michelangelo The Vatican Frescoes", by Pierluigi de Vecchi and Gianluigi Colalucci, 1996.
"…The intuition that the colours must have been quite different from those that could be seen can be found sporadically in the writings of the more perceptive scholars of Michelangelo, from [Charles Heath] Wilson to Biagetti and Wilde. But clear and conclusive evidence of the original colours was established for the first time in recent times by the extraordinary photographs of the Japanese photographer Takashi Okamura, taken just before the restoration and published in a book of 1980, unfortunately in a small limited edition and now not widely seen. The eye of the camera, in itself much more acute than the human eye, and aided by much stronger light than is usually available in the Chapel, revealed beneath the dirt and deteriorated glue-varnish the tangible existence of of what the restoration today is gradually retrieving. "Although the book with Okamura's photographs and the restoration that is now proceeding came about independently and for different reasons, the two are complementary, and Okamura's book is today a valuable record of what for centuries had masked the true nature of Michelangelo's painting; if the cleaning had not gone ahead, it would have been the sole means by which to achieve a proper or effective analysis of his work…" ~ Fabrizio Mancinelli, "Michelangelo at Work", "The Sistine Chapel Michelangelo rediscovered", London, 1986.
Michael Daley
Comments may be left at: artwatch.uk@gmail.com
---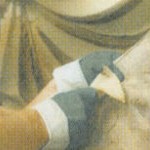 July 5th 2011
On June 15th the BBC news website reported that a £40m 15 years long restoration of St Paul's cathedral by "state-of-the-art conservation techniques" had recovered Sir Christopher Wren's "original vision" and left the building "as fresh as the day it was completed". Major restorations invariably generate breathless accounts of recovered original glories made by vanquishing the "grime of centuries" – but grime only ever dates back to the previous restorations. At St Paul's these were in the early and late twentieth century and the proposals for this last restoration explicitly declared that far from returning the interior to Wren's original painted scheme, it would be stripped to a never-intended, never encountered state of bare-stone whiteness – see Part 1. As for the operation being "state-of-the-art", consider these defensive/confessional remarks by David Odgers, of Nimbus Conservation, in 2005 just after the remains of Wren's paint had been stripped: "Being completely inexperienced in the use of the material at the beginning, the learning curve was steep and problems of protection, health and safety issues and night time application had to be addressed". This is the story of that learning curve.
The method used for cleaning the St Paul's interior was novel and experimental but as such it was unproven. In both its composition and its effects it earned censure from leading conservation experts (see below). The cleaning agent was an adapted, commercially available, latex rubber poultice laced with a mix of chemicals that were said to comprise an agent tailored to be similar to the mild alkalinity of Portland stone – a special version of the "Arte Mundit" water-based paste manufactured by the Belgian company FTB Restoration. The instigator/director of the restoration, the architect and the 17th Surveyor to the Fabric at St Paul's Cathedral, Martin Stancliffe, admitted (at a lecture on October 21st 2003) to having slim knowledge of matters chemical and of having devolved – "entrusted" – responsibility for the application of the new paste to the Nimbus conservators (who were learning on the job while the cathedral remained in full commercial and ecclesiastical use).
This state arose despite Mr Stancliffe's boast that Nimbus had been selected as contractors after "the optimum formulation of the material had been achieved." In practice, Nimbus, being entirely unfamiliar with this supposedly thoroughly researched and tested material, found its application by hand to be "slow, messy and to leave a streaky appearance on the cleaned stone." Thus, when this multi-million pounds single-sponsor restoration was approved and underway it was discovered that: a) the result would look awful; b) it would take forever; and, c) it was leaving a terrible smell (of ammonia) throughout the cathedral.
With the restoration in full progress, the manufacturer went back to the drawing board and radically changed the paste's approved composition and method of application. It has not been made clear of what the chemical changes consisted or whether approval for them was obtained (see below). With thousands of square metres of stonework to be cleaned, FTB Restoration devised what Mr Stancliffe and Mr Odgers described as "a method for spraying on the material using compressed air with a specially designed pump and nozzle". This enabled each restorer to apply in "only a few minutes" up to 3.5kg of chemically laced latex paste per square metre (See Figs. 1,2,3,4 & 5). The industrial speed of application – between 50 and a 100 square metres a night – and, with it, the wider commercial prospect of buildings remaining open to business during interior restorations, caused great excitement in the upper tiers of heritage administration. With 2m visitors a year to St Paul's and admission charges then at £6, now at £14.50, closing St Paul's during the interior restoration would likely have lost something in the region of £50-60m, but, as we will see, the technical "solutions" to the initial unanticipated problems created serious consequences of their own.
Approval for the Arte Mundit cleaning method had been given by The Cathedrals Fabric Commision for England in November 1999 following claimed earlier approvals by a bevy of heritage watchdogs: English Heritage; SPAB – The Society for the Protection of Ancient Buildings; The Victorian Society; and The Georgian Group. It is not possible to establish the precise chemical basis on which formal approval was given by the CFCE because, in breach of good conservation practice, the three technical parts of the eight parts submission document have been withheld on grounds of commercial confidentiality. For information on technical matters we must rely on the cathedral's own fluctuating (and self-contradicting) published accounts, on our correspondence with Mr Stancliffe (which was terminated by him in March 2003), and on documents obtained by cathedral employees whose health was affected by the restoration (see below).
In December 2002, Mr Stancliffe and Mr Odgers gave a joint account of the ongoing restoration in Conservation News. They explained why the Arte Mundit poultice method had been adopted and why the so-called "Mora Poultice" method had been rejected. It might be noted that the latter is a cocktail of thixotropic paste, sodium bicarbonate, ammonium bicarbonate, detergents and the aggressively powerful chelating agent EDTA – ethylene diamine tetra-acetic acid. That poultice had been designed for cleaning marble buildings and was used experimentally on Michelangelo's Sistine Chapel ceiling frescoes to disastrous effect (see our post of April 1st). By 1992 research had shown that the brightness produced was not a product of marble surfaces having been cleaned but of their being etched by the EDTA into dissolved irregularities which scatter light in all directions.
It was thus known before this restoration began that consuming stone is a consequence of EDTA levels being either too high or left too long on the surface. The Mora poultice was also rejected because the copious amounts of water needed to remove it would have turned St Paul's Portland stone brown when, as we saw in Part 1, Mr Stancliffe's ambition was to produce white stripped-stonework in defiance of Wren's original warmly toned oil painted decorative scheme.
Mr Stancliffe and Mr Odgers reiterated in their joint Conservation News article, that the chemical composition of their Arte Mundit paste had been "specifically formulated" after a great deal of research (but by then the research seemed to have run into the restoration itself). While it had been found necessary at the outset to add EDTA to the latex paste, they said, this had been done only "at a concentration of 2000mg/kg (0.2%)" precisely to avoid injuries to stone when used at solutions of 11% in the Mora poultices. Before discussing the hugely varying EDTA levels seen to have been used at St Paul's, consideration should be given to Arte Mundit's initial principle cleaning ingredient – the pungent alkali ammonia.
Sprayed applications compound the health risks associated with hazardous chemical products. Although Mr Stancliffe and Mr Odgers admitted "the downside of using compressed air is that the Arte Mundit is applied as a fine particulate and releases ammonia into the atmosphere", they seemed to regard this as a nuisance rather than a threat to health. Until then, as they put it, the paste had "contained ammonia" but, because "St Paul's is visited by thousands of people each day, it would be inappropriate for the Cathedral to smell of ammonia." They added that "Recent developments have meant that the concentrations of ammonia have been significantly reduced in the Arte Mundit so that potential risk has been minimised." It was not there said of what the "developments" consisted or to what figure the ammonia had been reduced, but it was admitted that atmospheric concentrations of ammonia (which is generally detectable at 4ppm) had reached 10ppm in the cathedral. Needless to say, reducing the smell of the most pungent chemical ingredient is not the same as eliminating or reducing the risks presented by all the chemicals present in the sprayed paste.
Sand blasting the interior surfaces had been rejected partly because installing absolutely airtight isolation to retain airborne dust would have been too expensive (see Figs. 4, 5, 6, 7, 8 & 9). In April 2003 a Health and Safety Executive officer (who was under the impression that the only change made to the Arte Mundit paste had been a reduction in its ammonia content and who seemed unaware that EDTA had been incorporated even though it was listed in the manufacturer's safety data sheet to which she referred – see Figs. 10, 11 & 12) reported, in a seeming counsel of ineffectuality, that "In order to clean a large, old cathedral it is expected that dust will become airborne and it may be that this is contributing to the respiratory problems [of staff members]". Despite not finding any trace of what she termed "EDA" anywhere in the cathedral, she had "asked the contractor to improve the ventilation in the work areas during the cleaning process." (See Figs. 3, 4 & 5.) Quite mystifyingly, she added that this EDA, "was not a separate substance within the mixture but we wished to ensure that it was not produced as a by-product."
When in October 2002 a member of the cathedral's staff who had suffered severe skin afflictions requested a copy of the manufacturer's material safety sheet (Figs. 10, 11 & 12), she discovered that the paste was then containing EDTA at up to10% – which is to say, almost the same as in the discredited (and rejected) Mora Poultice, and therefore at up to fifty times greater than the figure shortly to be claimed by Mr Stancliffe and Mr Odgers in the December Conservation News.
That safety sheet was no rogue document. In March 2003, when declining to answer our questions on inconsistencies in the official accounts, Mr Stancliffe produced certain "fact sheets" which, he averred, "answered all potential questions which you or anyone else may have on this aspect of our interior cleaning programme." The sheets (entitled "The Arte Mundit Fact File") were models of un-clarity and consisted entirely of questions jointly put to the restorers and to the Arte Mundit manufacturer by themselves, along with the answers they gave to their own questions. Thus, to "What controls are in place to ensure that the application and removal of the Arte Mundit is competently handled?" (their question 23), Nimbus/FTB replied "The contract has been entrusted to a company run by and employing accredited conservators." This circular defence would suggest that the restorers, even while learning on the job, were judged capable of monitoring their own performance as well as the performance and the safety of their untested and still evolving methods.
These "fact sheets" contain contradictory material. They give an account (in answer to their question 16, "Has the formulation been changed?") of the manner in which Arte Mundit's composition had been changed after the 1999 approval of its "optimal" formulation: "In the first fifteen months of using the material the concentration of ammonia was less than 0.5%. Further development of the product allowed to [sic] reduce the level of ammonia, which is now less than 0.005%." This account prompts two concerns. First, the reduction of ammonia to one hundredth of its original levels is not confirmed in official restoration documents (see below). Second, in answer to question 16 it was also stated that, regardless of the claimed dramatic reductions of the ammonia level, "The level of EDTA was not changed and the efficacy of the product remained identical." This beggars belief: there are two cleaning agents in the paste, one an alkali, the other an acid – ammonia and EDTA. If the former was reduced to a hundredth of its original level, how could the efficacy of the whole not have been diminished on the one hand, and slewed in its pH composition, on the other? And, for that matter, what is the level of the EDTA? There is no confirmation in the "fact sheets" of Mr Stancliffe's and Mr Odger's joint claim in the December 2002 Conservation News that EDTA was used at 0.2%. In answer to question 4 ("What are its [Arte Mundit's] constituents?"), EDTA is mentioned as a component but no figure is given for it. In answer to question 7 ("Are there different types?"), it is said: "Yes there are five different types, Arte Mundit I, II, III, IV and V. These are similar except the concentrations of EDTA differ with the lowest concentration (less than 2.5%) being Type II and the Highest concentration being Type V. Arte Mundit I contains no EDTA." So what type was being used at St Paul's? To find an answer we must turn to question 15 ("What type is used at St Paul's?") where it is revealed that: "After tests carried out at St Paul's Arte Mundit V was formulated by Dr Eddy de Witte to address the specific conditions found at the Cathedral." But on this answer we learn that the type of Arte Mundit which contains the highest levels of EDTA (at up to 10%), Type V, was the very one that had been specifically developed for St Paul's – so from where does the figure 0.2% derive? Had EDTA been required only at the Stancliffe/Odgers claimed level of 0.2%, it would surely not have been necessary to develop a special type of Arte Mundit at all, because the already existing Type II, containing EDTA levels of up to 2.5%, would more than have sufficed?
When a cathedral worker whose station was next to a cleaning area complained to the Clerk of the Works on May 13th 2002 that strong smells were affecting her throat, he prepared a report (see Fig. 13) on May 17th saying that he had asked Nimbus to "get details of material, and improve ventilation". On that day, she fell sick and was off work for a fortnight with a blocked nose and a bad chest having reportedly been told by the Clerk "Don't worry, whatever they were using has been banned, they shouldn't have been using it".
In the following August a Health and Safety Executive COSSH ASSESSMENT (Control of substances harmful to health – see Fig. 14) identified the main active components of the Arte Mundit paste as: "EDTA (<30%); ammonia (<0.5%)", which is to say with ammonia still at its original (and not the claimed massively reduced levels) but with EDTA levels then at up to an astounding 150 times higher than Stancliffe and Odgers were to claim publicly in December 2002.
The consequences of exposure to the EDTA-laced Type V paste, as stated on FTB Restoration's own Material Safety Sheet of August 16th 2001, (where EDTA levels were already put at 10% and not at the later claimed figure of 0.2% – Figs. 11, 12 & 13) were said to be: "irritating to eyes, respiratory system and skin". The primary route of exposure was: "Skin and eyes contact. Vapours inhalation." The symptoms relating to use were: through inhalation – "Sore throat. Cough. Shortness of breath"; by skin contact – "Redness"; by eye contact – "Redness, pain. Tears"; by ingestion – "Abdominal pain, nausea."
The staff member who had requested the safety sheet had recorded her own afflictions as they occurred. They made disturbing and progressively grimmer reading (– see Fig. 13). Because that member of staff had previously suffered from skin ailments, a specialist medical examiner who had been hired by the cathedral and who, (like the HSE inspector mentioned above) had accepted the claim that "the only change that was made [to the Arte Mundit] was to reduce the level of ammonia from 0.5% to 0.005% because of 'the slight smell of ammonia that was present after the initial application'", contended that her afflictions could not, "on the balance of probabilities", safely be attributed to airborne chemicals in the cathedral. Nonetheless, he admitted that his decision might have to be reconsidered were "compelling further evidence in favour of occupational causation to be adduced". This staff member had not been alone in her afflictions. In January 2003, a Press Association article ("Cathedral staff 'have symptoms of chemical poisoning'") reported that:
"Staff at St Paul's Cathedral have been falling ill with symptoms of chemical poisoning, it emerged today. The Health and Safety Executive is sending investigators to the London landmark after staff reported suffering chest pains, respiratory problems and skin complaints. Chief suspect is the substance being used to clean the stonework of the historic building as part of a £40million restoration project. Arte Mundit, a cream paste that removes stains and dust on most surfaces, is being sprayed on to the fabric of the building. It contains ammonia, the smell and intensity of which has prompted the cathedral authorities to carry out all spraying at night. The man in charge of the project, surveyor to the fabric, Martin Stancliffe, was not available for comment today…Another substance in the cleaning mixture that might be causing the health problems is latex – it can cause skin allergies, sneezing, throat irritation and asthma…St Paul's Cathedral registrar John Milne said that 20 out of 150 people working at the Cathedral had reported conditions which might be related to the restoration…"
In the March 2003 Conservation News, the St Paul's/FTB Restoration method (as described there by Stancliffe and Odgers in December 2002) was challenged by conservation specialists. Professor Richard Wolbers, conservation scientist and solvents expert at the Winterthur Museum and Gardens, University of Delaware Art Conservation Department, charged the authors with appearing "not to understand very well the chemistry of the materials they are using" and of seeming to "resort to what I would call several common (and spurious) arguments to rationalise the 'safety' of their cleaning systems over other methods cited." For example, he wrote, "EDTA is one of the strongest chelating materials one could bring to such a surface." It would certainly dissolve "any calcium carbonate beneath it in the stone substrate that it may come into contact with…It is almost as if they simply adopted a commercial material that was easy to obtain or apply without considering what specific chemistry they were bringing with it to the stone surfaces or how it might affect the other constituents they might be adding."
Professor Wolbers was highly critical of a number of other technical features of the programme but reiterated his fear that the authors "seem to have taken a poorly characterised material, a latex paste, and modified it with the addition of a considerable amount of EDTA (largely as an adaption in their minds, I suppose, of one of the main ingredients in the Mora's AB57 cleaning system)."
John Larson, Head of Sculpture and Inorganic Conservation at the Conservation Centre, National Museums and Galleries on Merseyside, said that applications of moulding materials had contributed so much damage over the past 200 years that museums around the world "have now banned" their use, and that the application of liquid latex by brush or spray "has a dramatic effect on porous material such as stone…as it dries latex shrinks and clings tenaciously to the surface." The effect of pulling it off the stone "exerts strong mechanical forces on the surfaces when the stone is carved and deeply undercut, as shown on the cover of Conservation News." (See Figs. 1 & 2.)
Seemingly in the face of such attacks, accounts of the St Paul's/FTB Restoration method shifted once more. In the May 2003 Conservation News Mr Stancliffe and Mr Odgers ignored Prof. Wolbers' criticisms, which, they said, would be answered in a future article not by themselves but, instead, by the man who had developed Arte Mundit for the Belgian firm, Dr Eddy de Witte. Having said in December 2002 that "The original oil paint [of Sir Christopher Wren] is found to soften and can then be removed with water and scrubbing and this is both acceptable and desirable, as it is removing an unwanted and dirty paint layer", Stancliffe and Odgers now insisted that Arte Mundit "is certainly not a paint stripper." Apologising for having "misled" readers on the point, the pair claimed that when they had said "original oil paint" they had not been referring to the original oil paint but to "subsequent distemper applications and not to the original paint." The distemper "is indeed softened by the latex", they added, "as it would be by soaking with water". At this point they admitted that the paste contained EDTA but gave no indication of whether it was at solutions of up to 0.2%, 10% or 30%.
A key concern of conservationists facing such methodological discrepancies was whether or not the EDTA migrated into the stone during the periods of curing after being sprayed as a water-bound paste on to porous surfaces that had already been attacked with caustics and abrasives by previous restorers. With regard to Prof. Wolbers' fear that Arte Mundit's EDTA would have the time and the opportunity to invade and damage the stone yet another set of Stancliffe/Odgers claims was revised. In their May 2003 account, they claimed that the latex solution was sprayed to a depth of only 2mm and left for only "two or three hours" when in December 2002 they had said that the curing lasted "usually 24-48 hours". In May 2002, Conservation News reported that the latex was removed after "one to four days". In April 2003, the BBC reported that the latex was left on the stone surfaces for between "One to four days [depending] on the thickness and temperature".
In December 2002, Stancliffe and Odgers had claimed that after removal of the Arte Mundit paste and subsequent washing and scrubbing, the stonework "still retains a patina". In May 2003 they admitted that John Larson had rightly pulled them up for their "inappropriate use of the word". Today the surface of the stone can be seen to have been left porous, susceptible to invasion by pollution, and chalky. Its weakened surface can now be rubbed away with a wipe of dry cloth – see Figs. 15 and 16.
Michael Daley
Comments may be left at: artwatch.uk@gmail.com
---
wibble!