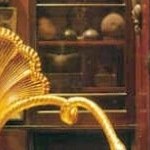 18 May 2014
On the 3rd of May, the Mellon Centre hosted a lively conference on the divisive subject of art connoisseurship – "The Educated Eye?", now available on Webinar (http://new.livestream.com/accounts/7709097/connoisseurshipnow). Yesterday, a three-day congress opened at the Hague on "Authentication in Art" (7-9 May) carrying the subtitle "What happens when the painting you are buying, selling, investigating, exhibiting, insuring – Turns Out to be a Fake or a (Re)Discovery…" A small ground-breaking exhibition with bearing on the two conferences ("Diverse Maniere: Piranesi, Fantasy and Excess" – see below and Figs. 1 and 2) is running at the Soane Museum until May 31st.
Curating the Future
The question mark in the Mellon Centre's conference title, reflects persisting antipathies to connoisseurship, which practice/discipline/pose nonetheless shows signs of rehabilitation. The conference proved admirably even-handed "ideologically" but somewhat constricted in its composition and terms of engagement.
The first speaker, Dr Stephen Deuchar, a former director of Tate Britain who has followed a former chairman of the Tate's board (David Verey) into the Art Fund's management, might be taken to represent the official modernist/progressivist museum world establishment. In his paper, "Connoisseurship Now: Some Thoughts", Dr Deuchar disclosed that the Art Fund no longer confines itself to helping museums buy great works of art that might otherwise be lost to the nation, and now, for example, has contributed "generously" towards something involving the conceptualist Martin Creed (who turns lights on and off), even though no object will be acquired. Gifting this munificence to the Tate required Deuchar (and, perhaps, his chairman?) to step aside from the trustees' deliberations.
There were two problems with Deuchar's position. First, in espousing a Connoisseurship of The New-and-the-Forthcoming, the curator effectively operates blind in bandit territory. As the National Gallery's director, Nicholas Penny, has pointed out, it takes time to evaluate new art, we cannot yet know how it will compare with other art that will shortly follow, or with other yet-to-be-seen contemporary art. Second, his position is old hat and inadvisable: in the 1960s and the 1970s critics championed contemporary art not on quality but on the degree to which it "challenged" existing art practices. So-called "New Activities" were heavily promoted by such critics and curators as Richard Cork and Sir Nicholas Serota of the Museum of Modern Art, Oxford, the Whitechapel Gallery and, for the last twenty-six years, the Tate. With the dismantling of quality as the principal criterion of judgement, and with the aid of the state-funded, respectability-conferring Arts Council, new activities soon became official activities, leaving most fine art practices and practitioners marginalised. Few noticed that "fine art" had cut itself off from related design and craft activities, and from its own history, to become a cosseted licensed playground where rules were the property of "artists" who played by no rules.
Culturally determinist Marxist art historians (like John Berger and, for a while, Peter Fuller), had gone further; had become more mystical and taken to praising art that they judged to have "anticipated the future". Insofar as art might ever be said to do such a thing, it could only be seen to have done so in retrospect. When asked to comment on the significance of the French Revolution, the connoisseur of history, Mao Tse Tung, replied, "It's too soon to say".
The New Art History
The Mellon conference pitted (trade) chalk against (museum) cheese with Dr Bendor Grosvenor of the Philip Mould gallery and Dr Martin Myrone, a Tate curator and champion of the New Art History which pursues the socially signifcant in favour of the aesthetically desirable ("The Limit of Connoisseurship"). In the course of his conceptually suave paper, "Why Connoisseurship Matters", Dr Grosvenor made two startling disclosures. First, having just seen Michelangelo's Sistine Chapel ceiling, he now appreciates that the critics he had held to be "myopic" – were right all along: Michelangelo's work has indeed been ruined. Second, that he stands behind restorers to prevent them from destroying glazes on Van Dyck paintings. (See Figs. 12a to 15.)
Dr Myrone declared allegiance to the New Art History where the social has routed the aesthetic. The resulting knock-about reminded this observer of days on the New Left in the late 1960s when Kim Howells, a rebellious Hornsey College of Art student (but later a New Labour government junior minister), wanted all potentially saleable object-based art to be outlawed – unlike the "democratising" mass medium of TV in which he was dabbling. When we asked Howells how he regarded Goya's Horrors of War etchings, he replied that, although in sympathy with the works' politics, the fact that they were printed on paper, "which is a capitalist commodity", meant that they, too, would have to go. Dr Howells later grew up artistically and, as a visiting minister to the Tate, left a rude comment on a Turner Prize exhibition. Soon after, he lost his place in government.
Parts and Wholes
The afternoon session paired Spike Bucklow, the Hamilton Kerr Institute's Senior Research Scientist ("Connoisseurship, technical knowledge and conservation"), and the British Museum's head of prints and drawings, Hugo Chapman ("Dodging the label connoisseur from Christie's to the British Museum"). Mr Chapman told how, when working in trade (Christie's), he had been advised to describe himself as "an expert" rather than a connoisseur. It seems that the public can more easily forgive mistakes made by the former. Chapman told a story about a librarian who once hid a key drawing from an artist's box when showing it to a scholar, and then, when duly reviewing the scholar's book, professed himself astonished that no mention had been made of the said drawing.
The Hamilton Kerr conservator opted to address small things because "fragments are easier than wholes", while the embarrassed-connoisseur attempted (more sensibly) to make artistic sense of the whole effects of drawings, and to understand, thereby, how they were executed. Dr Bucklow first showed how eloquently cracks on paintings can testify to a picture's age, medium, underlying support, country of origin and so on. Having thus demonstrated an evidently usefully diagnostic tool (a kind of Connoisseurship of Cracks), he dismantled his own edifice by demonstrating how the vagaries of individual works' histories and compositions so complicate the system as to render it effectively useless.
Mr Chapman, while conceding the very great difficulties of making sensible identifications of authorship in drawings, described how he tried to establish Michelangelo's authorship of a drawing by considering its overall relationships and effects. In a nod towards Myrone's position, he conceded that because many works in collections are ephemera, it would be futile to attempt to establish authorship of every piece of paper, even though such works often have great social significance and interest.
Salvage Operation
In the final paper ("New Connoisseurship, Old Europe, and the Future of Art history"), Professor Liz Prettejohn, head of York University's Department of Art History, made a spirited attempt to retain a still-vital discipline that might be free of the more toxic ingredients of past connoisseurship practices. Prof. Prettejohn's credentials in this respect were well established by a demonstration of her undergraduate response to a formal analysis test set by an old-style connoisseur professor. Prettejohn showed a Rembrandt etching about which students who had been reared exclusively on the study of modern art had been able to volunteer only that it was "old" and "probably Victorian".
A Missing Link
This constructive, even illuminating, conference had two constricting deficiencies. First, connoisseurship's purpose was largely confined to determining authorship, with, Dr Grosvenor's startling asides apart, no consideration given to the urgent need to appraise restorers' often radically transforming changes – an unforgivable lapse given that unsound attributions can always be corrected, while bad restorations are forever. Second, no artists contributed to this conference. While all speakers addressed the problem of producing an Educated Eye, none seemed aware that nothing educates the eye faster than producing or copying art. With artists, critical faculties were developed in academies and art schools by doing rather than by reading about or simply looking at. Listening to conscientious people grappling with the difficulties of connoisseurship while seemingly indifferent to or ignorant of art practices and blasé about restoration injuries, left an impression of a profession viewing fundamental problems through the wrong end of a telescope.
It is no accident that artists have initiated most of the great picture-cleaning controversies. Those who create art best identify injuries to it. The present state might easily be corrected: it would take small resources to have student scholars make brief drawn copies of the works they study, thereby appreciating art's vital mind/eye/hand connections. Appreciation and discrimination may be of the theoretical essence in connoisseurship, but taken alone, without knowledge of and engagement with art's practices, they leave practitioners susceptible to the traditional charge of being pretentious poseurs.
Drawn to Distinguish
Hugo Chapman's sound quest to grasp the logic of the whole triggered theoretical and practical thoughts. Drawing provides the best route into questions of connoisseurship, being the most private, direct and likely entirely autograph form of image-making. If trainee art historians were required to make different types of drawing, even for brief periods, it would be incalculably helpful in establishing connections between historical artefacts and their original purpose.
Students might, for example, practice drawing as Rodin did with his famous late quick figure studies – never taking their eyes off the model while enclosing a complete figure with a swift continuous contour. Rodin did so, he explained, to fix in his memory the unique total effect of the body – its gestalt – and to test his own grasp of the miracles he had observed. The means required for drawing are miniscule: an American newspaper illustrator who illustrated first night performances of plays concealed a small pad and a very short pencil in a jacket pocket so that he could make discretely drawn notes of the actors to use later to prepare his finished illustrations.
By helping to fix images in the mind, drawing is the very opposite of taking photographs, which practice can evade thought and appraisal. Rodin once reproached himself for having failed to appreciate that the most important part of a head lay not in any of its individual features but in the manner in which they were all fused into a whole. In perverse contrast, the decision to restore the entire cycle of Michelangelo's Sistine Chapel frescoes was made not on any analysis of the whole and its internal relationships but on the basis of brief chemical tests made on a single lunette (the sections of wall above the arched windows in the Chapel) that happened to be within the reach of restorers who were working on minor frescoes. Misplaced faith in the validity of those "scientific" tests (of an insufficiently tested cleaning agent – it was later discovered to have etched the surfaces of stone, producing corrugations that scattered light, rather than to have cleaned them) permitted the Vatican's curators and restorers to launch a cleaning programme on the entire fresco scheme with uniform and pre-determined applications of a single, ferocious stone-cleaning material (a soda, ammonia and detergent cocktail) even though, to those with eyes to see, the lunettes had played a subdued and subordinate role to the ceiling proper in Michelangelo's grand scheme. (See Figs. 4 to 9.)
There is a another way
By all accounts, the finest, least controversial, most sensitive picture restorer working in Britain in the 20th century was the German émigré, Dr. Johannes Hell. His method was utterly respectful of the whole and overall effects of pictures. Dr Hell had trained first as a fine artist and then taken a doctorate on Rembrandt's drawings. He deplored restorers' practice of cutting "windows" through (assumed) dirt and varnish until bright colours and light tones are exposed (as at Fig. 7). He worked overall on the entire surface of a picture with the mildest solvents so that no optically and conceptually deranging relationships could emerge. His slow method was made slower by frequently "resting" a picture to give it time to air out, so that no corrosive solvents might accumulate within the paint layers. With Hell's method in mind, it can be painful to consider the haste in which today's restorers procede with their swabs, acetone, scalpels and "windows" when in pursuit of more authentic and original paint underneath a picture's surface.
Connoisseurship in action
We take a degree of pride in the fact that the (proper) exercising of connoisseurship has been alive and flourishing within this organisation for over two decades. From its inception in 1992, Artwatch has deployed aesthetic discrimination and visual analysis in demonstrations of injuries made during "conservation treatments". Specifically and in terms of methodology, we have done so by the correlation of photographic records of the pre and post-restoration states of works. (This website was custom-made to carry directly corresponding images side by side or in continuous vertical sequences so as to facilitate the most directly revealing visual comparisons.) In the Witt Library, we see photographic records that do not just assist the making of attributions but that also record the progressive debilitation of paintings over successive restorations. We notice that the difference between an authentic work and a close copy can be far smaller than that between an authentic work seen before and after a bad restoration. Dr Grosvenor really did not need to wait until he could join the scrum in the Sistine Chapel to appreciate that Michelangelo's work has been ruined – he needed only to study the countless pre and post-restoration photographic records that we have carried on this site and had described earlier at length in the 1993 (James Beck and Michael Daley) book "Art Restoration ~ The Culture, the Business and the Scandal".
The nature of evidence
Defenders of restorations often say that they cannot be judged on photographic evidence. In other regards, art dealers have great faith in the veracity of photographs – they will bid online on the strength of a single photograph. Bernard Berenson preferred to examine Michelangelo's ceiling by looking at large photographs in books rather than by eye when craning his neck in the chapel. We should be clear on two points: there are no good grounds for disregarding photographic proofs of restoration injuries; the kind of evaluative test that Prof. Prettejohn's old style connoisseur teacher devised for undergraduates might just as profitably be applied to analysing the differences between pre and post-restoration conditions. (See "An Old Style Connoisseur Test for Undergraduate Art Historians:" opposite.)
For all the social alertness of the New Art Historians, little comment has been made on the major organisational and "ideological" changes within the museum world over the last half century or so. In our view, the failure of scholars and curators to heed artists' complaints stems from the fact that they have allowed themselves to become dependent on the technical expertise of the very many restorers who have become institutionally embedded throughout the museum world. It is now restorers not painters who pontificate on the making of paintings. It is they who insist that photographic records of their own "treatments" may not be held up and used in evidence against their actions.
Speaking generally, as an organisation, we are bemused by a profession that uses photographs for all manner of curatorial, scholarly and critical ends except for the indentification of restoration injuries. Scholars now routinely revise their own professional scholarly accounts in order to bring them into line with restorers' latest, often radical, transformations. In the published accounts of restorers and curators alike, nothing ever counts as an injury – every change is presented with drum rolls as a "discovery". Whole steamships, Vermeer necklaces and sheep can go missing without an art historical murmur or any ruffling of connoisseurs' feathers. Even in terms of attributions, Artwatch has been pro-active on the connoisseurship front.
The misappliance of science and early calls for the the return of connoisseurship
While protesting since the early 1990s against the cult of "scientific" conservation and its disparagement of "subjective" aesthetic judgements, we have throughout commended a return to proper and rigorous applications of connoisseurship. In the October 1994 Art Review article "How to Make a Michelangelo", we suggested that "The fact that our scholars and technical experts flit quite so promiscuously through time and space might suggest uncertainty of connoisseurship and ability to 'read' paintings". Three years later, in connection with another National Gallery attribution, we wrote: "In recent years the art of connoisseurship has become entangled with the scientific analysis of paintings. Problems of attribution, once resolved by the educated 'eyes' of individuals, are increasingly seen as the property of interdisciplinary teams of curators, restorers and scientists who enjoy the technical, financial and professional support afforded by large museums. But how sound are the new proceedures – and how reliable are the published accounts given of them?" (Art Review, July/August 1997, "Is this really a Rubens?").
In truth, it might fairly be said that the campaigning essence of Artwatch has been a constant assertion of the primary value of visual connoisseurship – see also, "Is Michelangelo's Entombment in the National Gallery by Michelangelo?" by James Beck in the Gazette des Beaux Arts, CXXXVIII, 1996. We have devoted two entire ArtWatch UK journals to critiques, successively formulated and advanced by the painter/scholars Euphrosyne Doxiadis and Dr Kasia Pisarek, of the National Gallery's Rubens "Samson and Delilah" attribution. The title of the last book (2006) by ArtWatch's founder, the late Prof. James Beck, was "From Duccio to Raphael: Connoisseurship in Crisis". It received few reviews – and no mention at the Mellon Centre conference.
A connoisseur of Ephemera
No mention was made, either, of a remarkable new work of scholarship published last year by the British Library and the Oak Knoll Press in the USA – Michael Twyman's "A history of chromolithography ~ printed colour for all" – which we first encountered in the Institute of Conservation's Chantry Library, Oxford. The ingenious lengths to which printers went in the pre-photographic era to replicate any image, and all things in the world, in reliable colour on multiple, co-ordinated slabs of stone is truly astonishing to behold (see Fig. 3). It is impossible to exaggerate either the illuminating usefulness of this major, beautifully produced book, or the sheer delightfulness of its immense pictorial riches. For those who might feel that a major tome on a history of a printing method might make for dull or excessively technical reading, we would urge, "think again": here are to be found ephemera (printed bills, advertising cards and the likes) alongside early pioneering hand-drawn attempts faithfully to produce such elusive epically heroic fine art subjects as paintings by Turner and Michelangelo. The faithfulfulness of the attempts to replicate the values of the most hallowed artists summoned applications of great sensibility and powers of aesthetic discrimination. Here, the connoisseur, the scholar, the social historian, the technical historian and the lover of fine drawing and colouring might all feast together, in awe at the dedication, the talent, the artistic insight found in an unsung publishing trade.
We were delighted, for example, to find so full an account of the production of Robert Carrick's 30 x 44 inches 1852 chromolithographic copy of Turner's " Rockets and Blue Lights…" made in no fewer than fourteen colour separations (see Fig. 9). That faithfully made, expensive and then state of the art record ("the only perfect reproduction of a picture ever issued" – as it was claimed to have been in 1900) testifies indisputably to the destruction of the principal boat in the painting on which we have commented a number of times, most recently on the obtuse (or brazen) presentation of this wrecked picture as a jewel in Turner's crown – see "From Veronese to Turner, Celebrating Restoration-Wrecked Pictures".
Even more importantly, there is also reproduced, in its entirety, a massive 1,027 x 470 mm (40 by 27 inches) faithful cartography-like, on-the-flat, full colour image of 1852-53, that simultaneously depicts the entire curving geometries of Michelangelo's combined ceiling and upper walls decorations (see Figs. 4 to 8). We had never before seen this work in its entirety. It reproduces every single figure (there are over three hundred) and architectural motif Michelangelo depicted. Most preciously of all, this encyclopaedic record testifies to the hierarchy of values within which Michelangelo situated his images.
By capturing the tonal and chromatic logic of the whole, not the fragment, of Michelangelo's murals, this hand-drawn lithograph corroborates precisely the written testimony of the painter Charles Heath Wilson who examined the ceiling on a special scaffold in the 19th century. All parts of this great pictorial ensemble were not equal in their treatment. The "outer" section (as here seen at Figs. 4 and 5) was the semi-circular sections of painting made around the windows on the upper walls (the lunettes). They were the darkest passages of painting. They contained in their illusionistic recesses (see Fig. 7) depictions of the ancestors of Christ. This dark band of human figures set Michelangelo's work apart from the wall paintings below – as did his great escalation of scale in his figures. Far from being an arbitrary but precisely situated zone of dirt, as the Vatican authorities preposterously and against all scholarly records claimed, this dark zone served aesthetically and symbolically as a kind of visual plinth for the even more monumental figures and the Divine Events depicted above on the ceiling. The next row comprised an architectural screen against which Michelangelo's stupendous giant prophets and sibyls were set and relieved in the brilliant cinematic, shadows-casting light we have previously described. Above them, set in the sky glimpsed through illusionistic apertures in ceiling's architectural scheme are the biblical scenes and the depictions of God Himself – Whose restoration injuries we have also chronicled. Today, by the miracles of our technology, we can see and move around the entire, now restoration-ruined surfaces of the Sistine Chapel, but the Vatican will not release a TV film made in the 1960s of the pre-restored state. Recent technical advances have carried us into a world where it is possible to produce perfect facsimiles not only of images but of three-dimensional objects and, even architectural spaces and forms.
CODA
The small exhibition currently showing at the Soane Museum shows three-dimensional realisations of graphic inventions of Piranesi by the foundation Factum Arte. A full size replica made by the foundation of Tutankhamun's tomb in Egypt was unveiled this week. It was reported by Peter Aspden in the Financial Times "Fit for a king: Tutankhamun's replica burial chamber"(see Fig.). Such technical capacities for replication raise issues that we will explore in coming posts. This fertile new territory is one for which scholars and connoisseurs will be ill-prepared to assess for as long as they ignore the mistreatment of unique and historic art objects by technicians who transform them into synthetic, polished replications of their (assumed) original autograph states. This website launched in 2010 with a discussion on authenticity in art and music ("The New Relativisms and the Death of 'Authenticity'"). It did so in response to a restorer's imposition (in new but deceivingly aged and cracked paint) of a piece of computer-generated "virtual reality" onto Holbein's The Ambassadors. Connoisseurship is more urgently needed today than ever.
Michael Daley
Comments may be left at: artwatch.uk@gmail.com
---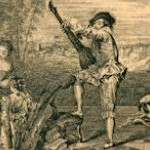 8 September 2011
Restorers who blunder often present their dramatically altered works as miraculous "recoveries" or "discoveries". Sometimes they (or their curators) park their handiwork in dark corners pending re-restorations (see the Phillips Collection restoration of Renoir's "The Luncheon of the Boating Party" and the Louvre's multi-restoration of Veronese's "The Pilgrims of Emmaüs"). Here, Dr Selby Whittingham, the Secretary-General of the Watteau Society (and the 2011 winner of ArtWatch International's Frank Mason Prize – see below), discusses the controversial restorations of Watteau paintings at the Wallace Collection and calls for greater transparency and accountability in the treatment of old masters.
Selby Whittingham writes:
The Watteau exhibitions held in London 12 March – 5 June 2011 prompted much comment, but little about the condition of the oils at the Wallace Collection [- see endnote 1]. Exceptionally Brian Sewell mentioned their poor state: "both overcleaned and undercleaned, victims of cleaners with Brillo pads and restorers with a taste for gravy." [2] This was a bit sweeping, but had some justification.
In the Watteau Society Bulletin 1985 Sarah Walden contrasted the recent restorations at the Wallace Collection with those at the Louvre and the different philosophies behind them [3]. The report on the cleaning of "Les Charmes de la vie" at the Wallace by Herbert Lank in 1980, she wrote, did not discuss "whether to touch the varnish at all…and if so how far it should be lightened and removed." By contrast the Louvre report on cleaning "L'Embarquement pour l'isle de Cythère" centred "on the ethical and perceptual problems of thinning the varnish."
If the results were far more satisfying at the Louvre, a defence might be that its picture was in better condition to start with than the Wallace one. In his 1989 catalogue of the Watteau pictures John Ingamells said that "Les Charmes de la vie" was described as "much injured" in 1895, and that in 1980 several areas of retouching were uncovered [4]. That might explain the loss of paint suffered on the face of the girl in the centre, but this glaring defect was only made all the more obvious by cleaning, to disguise which the picture was at first hung in a dark corner and then was retouched by Lank again in 1987. [For Ingamells' and Lank's discussions of the restoration in the Burlington Magazine, December 1983, see below, right.] However the scrubbed appearance of the picture overall with subtle transitions in the landscape lost (- see Figs. 1 – 7.) cannot be explained by partial losses of paint earlier.
In 1984 Lee cleaned "Pour nous prouver que cette belle" at the Wallace (- see Figs. 10 & 11). It had already been cleaned by Lord Hertford's factotum Mawson in 1856, when Hertford acquired it and its pendant, "Arlequin, Pierrot et Scapin", at the sale of Samuel Rogers, before which they had belonged to Sir Joshua Reynolds. In 1989 Ingamells de-attributed the picture, whereas now Dr Christoph Vogtherr re-attributes it (surely rightly) to the master. This is ironical, as an excuse for cleaning is that sometimes it leads to the uncovering of an original, whereas the opposite happened in this case. Though the painting now has the same scraped appearance as "Les Charmes de la vie", this has not altogether obliterated Watteau's touch and the quality of the faces and other details. It was a pity that Waddesdon had not lent for comparison the pendant (the attribution of which to Watteau was also once questioned – by Ellis Waterhouse – probably unjustifiably) [5].
In 1975 the two large oils at the Wallace, "Divertissements champêtres" and "Rendez-vous de chasse" were cleaned by Vallance. The result was generally considered disappointing. Part of the blame for this was laid at the door of Watteau, who was charged with painting mechanically, the first being an enlarged version of the much more pleasing "Les Champs Elisées", also at the Wallace. The two big pictures were not painted as pendants, but made into such at an early date, thus necessitating, to make them the same size, the addition of strips at the left and bottom of "Rendez-vous de chasse", thereby seriously slackening the tautness of its composition. This provides another irony. A merit of restoration is said to be that it returns works to their original state as near as maybe, but here deliberately that has not been done. Paint by a later hand and extensions are retained to the detriment of the overall effect contrary to what the artist intended.
Two loans were added to the main display upstairs. They were "Le Défillé", an early battle scene from York, and another early work, "L'Accordée de village", from the Soane Museum. These may be interesting to the specialist, but for most merely diminished the display, considerably helping justify Sewell's sweeping castigation. The second in particular has long been recognised to be a wreck. Was it when Soane acquired it in 1802? We are not told. Admittedly Dr Vogtherr has not set out to produce another catalogue raisonné and exhibition labels never say anything about condition, but surely they should?
Downstairs in the exhibition devoted to Watteau's great promoter, Jean de Jullienne, hung "Fêtes vénitiennes" from Edinburgh, which is generally acknowledged to be in good condition. Critics often blame the condition of Watteau's oils on his poor and hasty technique. Why, then, are some of his pictures in a so much better state than others? Is this a case of curators and restorers trying to shift the blame?
Watteau provides an excellent subject for the consideration of such questions. As he often evolved compositions as he painted, x-rays are frequently informative. Jean de Jullienne by having most of his paintings engraved provides a valuable check on their original appearance, supplemented by the numerous painted copies made in 18th century. (The pair of "Arlequin, Pierrot et Scapin" and "Pour nous prouver que cette belle" were in fact engraved by L. Surugue in Watteau's lifetime almost immediately after they were painted, showing that the extensions in that case were Watteau's own). In 1986 there was such an exhibition at Brussels, to which the Louvre and Wallace (in the person of John Ingamells) contributed. [6] But no British curator (including Dr Nicholas Penny) was interested in transferring it to Britain. This short changed the British public, as does the continuing failure to make conservation history a routine element in any exhibition of old masters.
ENDNOTES
1 Watteau at the Wallace Collection, by Christoph Martin Vogtherr, 2011; Jean de Jullienne: Collector & Connoisseur, by Christoph Martin Vogtherr and Jennifer Tonkovich, 2011.
2 "Top Drawer," Evening Standard, 24 March 2011.
3 "A Tale of Two Watteaus," pp, 9-11. She has since restored the strange and almost unknown "Le Rêve de l'artiste", the attribution to Watteau doubted by Donald Posner in 1984, a doubt apparently removed for some after cleaning.
4 The Wallace Collection Catalogue of Pictures, III, French before 1815, 1989. These catalogues were inexplicably remaindered off by the museum a few years ago.
5 Selby Whittingham, "Watteaus and 'Watteaus' in Britain c.1780-1851," in Antoine Watteau (1684-1721) le peintre, son temps et sa légende, ed.François Moureau and Margaret Morgan Grasselli, 1987, pp.271-2.
6 Watteau, technique picturale et problèmes de restauration, ed. Catherine Périer-D'Ieteren, Université Libre de Bruxelles, 1986. Dr Martin Eidelberg pointed out the catastrophe of cleaning when the restorer failed to realise that a painting might be a collaboration between Watteau and another artist (Lecture at the 1999 ArtWatch UK Annual Meeting).
Selby Whittingham
The 2011 ArtWatch International Frank Mason Prize
The 2011 ArtWatch International Frank Mason Prize was awarded to Dr Selby Whittingham on June 8th, on the occasion of the annual Professor James Beck Memorial Lecture given at the Society of Antiquaries of London, Burlington House, by Professor Charles Hope on the subject of cleaning controversies at the National Gallery. Artwatch UK director Michael Daley paid the following tribute:
"In Britain, one of the doughtiest, longest-standing opponents of a sometimes self-regarding fine art establishment has been the art historian Selby Whittingham. Dr Whittingham, a student of medieval art and a devotee of both Watteau and Turner – two of the most restoration-vulnerable painters – started a campaign in 1975 for the creation of a proper and fitting Turner Gallery to house Turner's great bequest. Some here may remember what a very fashionable cause this had been – enjoying the support of Henry Moore, Hugh Casson, Kenneth Clark, and John Betjeman among many others. But art establishments can look after themselves and sometimes prove accomplished practitioners of the principle Divide and Misrule.
"A case in point might be seen in the curator T. J. Honeyman who, in the 1940s, supported critics of the National Gallery's cleaning policies in a letter to the Times. Merely for observing that the then failure of the gallery's trustees' to respond to their critics might suggest a certain "cynical aloofness", he was, he later disclosed, "severely ticked off" by the trustees' Chairman, Lord Crawford. It was only many years later that he was, as he put it, "restored to favour in high places" when he made it clear in an article in the Studio that he was now entirely convinced that "our National treasures were in the keeping of qualified responsible people".
"Far from recanting, Dr Whittingham has never flinched and, over the last 35 years, has mastered the art of writing the letter you might hope never to receive – and would only deserve to receive if you were, say, the head an Academy that had mislaid both Turner's death mask and the substantial funds that he had provided for a generous award and medal in his name to practicing landscape painters – or, if you were the head of a gallery that had lost two Turner paintings to what a government minister described as "a particularly nasty gang of Serbs", after announcing that the pictures would not be accompanied by a courier when loaned to a foreign museum.
"It gives me very great pleasure therefore to award the 2011 ArtWatch International Frank Mason Prize to Selby Whittingham and to invite Dr Whittingham to say a few words about the current state of his campaigning – and I should add that we do so with a great sense of organisational indebtedness to this most widely-read recipient who, over the years, has generously supplied us with countless citations of restoration practices and abuses – Ladies and gentlemen, the Secretary-General of the Watteau Society, the Secretary of The Real Turner Society, and the Secretary-General of Donor-Watch, Dr Selby Whittingham.
Selby Whittingham's acceptance:
"I would like to pay tribute to Art Watch, which, by challenging the restoration and attribution of works of art, additionally makes people scrutinise them more carefully. Sir David Piper, whom I knew at the National Portrait Gallery, welcomed the National Gallery controversy over picture cleaning 'as furthering a continual extension of knowledge and of alertness'.
"Piper realised that for the enjoyment of art many things are requisite, and that one needs also to consider the psychology and the conditions of viewing art. I once asked Sir Trenchard Cox what the attitude of the National Gallery was when he was a curator there in the early 1930s. He said that display was regarded as a very 'deuxième' matter.
"Today museum curators regard everything as secondary to getting as many visitors as possible and their own researches published. Hence the vogue for museum blockbusters with their ponderous catalogues and the concomitant damage to exhibits and frustration for viewers.
"Of course such shows go back at least to the 1857 Manchester Art Treasures Exhibition. But now museums hold them, resulting in the devaluation of their permanent collections and sometimes, through their eagerness to lend in order to borrow, the breaking faith with donors, something increasingly prevalent more generally, as seen in the attempt to overturn the founding aims of the Warburg Institute. Granting powers to lend were fought against by the grandfather of the present Lord Crawford, when a trustee of the National Gallery, as he knew just where that would end.
"Sir Maurice Bowra, when charged with betraying his principles by accepting honours, said in justification that 'they gave pain to academic enemies whose influence he had fought all his life; and, secondly, they recognised his campaigns …' Through this prize I am very happy to be associated with Art Watch, whose leaders have, while many in the art world merely mutter their discontents in private, been bold enough to put their heads repeatedly above the parapet.
Comments may be left at: artwatch.uk@gmail.com
---
wibble!