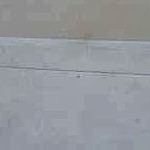 25 November 2013
A few years ago a director at the Victoria and Albert Museum, was chided for producing blockbusters that bust no blocks. Today, aside from its catering and retailing outlets, that museum – which once advertised itself as "An ace caff, with quite a nice museum attached" – has a department exclusively dedicated to the production of special exhibitions. It generates eight exhibitions a year with a further fifteen travelling around the world at any one time (see "The world is her oyster", in the Autumn/Winter 2013, V&A Magazine). As more and more of Art's Flying Dutchmen encircle the globe, an awful lot of holes are appearing in the collections of great museums – as at the Louvre, as Didier Rykner has eloquently demonstrated ("The Louvre Invents the Gruyère Museum" ). This development is perverse as well as regrettable: a chief defence that museums make when seeking funding for expensive acquisitions is that they are needed to fill crucial gaps in a collection.
At the British Museum the number of loans (and therefore holes) doubled between 1985 and 2000, in which year 214 objects or groups of objects were loaned. That was for starters. In 2008, under its present globe-trotting director, Neil Macgregor, the museum got 2,500 objects "on the road" in Britain alone. In a submission this year to the Scottish Parliament, Mr MacGregor boasted that between 2003 and 2013 the museum had loaned over "over 30,000 (many very fragile)" objects, with only eight injuries. In 2006 the BM packed 160,000 visitors in three months into a (physically) small exhibition of Michelangelo's drawings, at £10 a head (plus takings from the catering and retailing outlets). Mr MacGregor ruefully claimed that three times as many tickets could have been sold had space permitted. The following year he announced plans for a £100m expansion of the British Museum that was reportedly triggered because it had had to turn down a unique chance "to show off" the largest collection of Tutankhamun treasures ever seen in the west (Evening Standard, 6 July 2007), works which went instead to the former Millennium Dome, now re-branded as "02".
It would seem that nothing in museums is now safe from this international exhibitions jamboree – no work plays too important a role within a collection, or is too fragile, or too unwieldy, to prevent curators from taking a gamble with its welfare (in hope of reciprocal loans and a curatorial buzz). The Metropolitan Museum in New York is one of the most voracious recipient/organisers of exhibitions. It needs to be. Its special exhibitions, which are free, are the biggest justification for the museum's whopping "recommended" $25 entrance charge (- the legality of which is under challenge). As we have seen, the present director of the Metropolitan, Thomas Campbell, once boasted that only his museum could have shaken-down ("Item: The Met's Strong-arming of Reluctant Lenders") other great art institutions to get them to part with the fabulous Renaissance tapestries that were sent to a special show in New York.
The Metropolitan Museum will likely be the first international stop (after a six months stay-over at the British Museum) for a long-planned show of plum works from the Burrell Collection in Glasgow that will take place should the Scottish Parliament oblige the Glasgow City Council by over-turning the prohibitions in Sir William Burrell's bequest on all foreign loans and vulnerable works within Britain.
Next October in New York, the Museum of Modern Art will host a show of some of the most fragile and difficult-to-transport works of modernism. As Martin Bailey reports in the current Art Newspaper, ("Journey at Snail's pace") Henri Matisse's monumental 1953 paper collage, The Snail, is to leave the Tate for the first time since the gallery bought it more than 50 years ago. It will be a star exhibit in "Henri Matisse: the Cut-Outs", at Tate Modern next April, that will include its sister works, Memory of Oceania, 1953, and Large Composition with Masks, before travelling to MOMA in New York. Although the itinerary is set, what is not yet clear, Bailey discloses, is how the Tate's giant and fragile work will travel or even how it will be be packed:
"The problem of how to transport the huge work, which measures nearly three square metres, has plagued conservators for years. Paris's Grand Palais asked to borrow the work for a major retrospective on the artist in 1970, but was refused because of the risks associated with transporting it. Its original late-1960s glazing is being replaced with laminated glass, which will reduce the risk of damage during transportation. However, laminated glass is heavy: with its frame, the work will weigh around 300kg. If the collage is set at a 45° angle within a crate, it will fit more easily through doorways, but if the work is transported flat, it will need a case measuring around four square metres."
Those keenest to lend and borrow lean heavily on the relative safety of international aviation, but with these particular monumentally large but flimsily constructed works, Bailey discloses that a spokeswoman for the Tate was unwilling to discuss transport arrangements. He has discovered, however, that they might travel by sea because there are almost no cargo planes large enough to carry them, and because the exhibition's sponsor is… South Korea's largest shipping company, Hanjin Shipping. Either way, as Nick Tinari of Barnes Watch has repeatedly testified, when Matisse's mural La Danse was detached from its permanent home at the Barnes Foundation, Merion, and sent off at a 45° angle on an open flatbed truck to the first stop (the National Gallery of Art, Washington) of a world tour, it was to return home badly damaged.
Not only are museums gutting themselves to feed international loan exhibitions, they are, as our colleague in New York, Ruth Osborne, discusses ("The Dismemberment of the Louvre: Travels to Louvre Abu Dhabi promise damages and leave Parisian Museum-goers in the Lurch"), beginning to do so on an even greater scale as part of international "rebranding exercises" in which museum annexes are created in improbable but rich centres so that museums may present themselves as pan-national or global brands (- along with Gucci now read Guggenheim). A lot of money is being made and a lot of careers advanced. Some journalists effectively double as cheerleaders for the tourism-fuelled cultural arts economies of centres like London and New York. However, along with these booming arts economies, risks are rising – and not just with the works of art: those who blithely authorise streams of loans risk putting their own reputations on a block.
Michael Daley
NEWS UPDATE 26-11-13
The Guardian today carries this letter from ArtWatch UK:
"You illustrate the new exhibition of Turner seascapes at the National Maritime Museum with a giant reproduction of the artist's now badly wrecked, many-times restored 'Rockets and Blue Lights' without issuing any kind of art conservation health warning (Eyewitness, 21.11.13). A clue to the extent to which this picture is no longer a remotely fair representation of Turner's work is found in the picture's full title, 'Rockets and Blue lights (Close at Hand) to Warn Steamboats of Shoal Water' – for this was once a painting of two steamboats in distress, not of one. The now lost boat was recorded in a large chromolithographic copy of the painting that was commissioned in 1852, and in a photograph of 1896. Viewers who compare your present image with the recorded earlier states of the picture will likely marvel at the transformation by twentieth century restorers of the sky, and at the losses of storm-driven smoke from the funnels of the original pair of steamboats, one of which vessels has now disappeared under the waves along with its originally depicted crew members."
In the ArtWatch UK Journal No 19 (Winter 2003), we carried an article by the artist Edmund Rucinski ("Ship lost at Clark. Many records feared missing. Establishment unfazed.")
Unfazed the establishment was then – and, evidently, so remains today. Despite the disappearance of the second boat (and its smoke) in a recent cleaning, the owners of the Turner, The Sterling and Francine Clark Art Institute of Williamstown, USA, had included the work in a travelling exhibition ("Turner – The Late Seascapes") that ran at the Clark from June to November in 2003, before transferring across the Atlantic to the Manchester Art Gallery in January 2004 and then on to Glasgow in March 2004.
At a public lecture at the Clark Institute, on 2 August 2003, Edmund Rucinski (who knew of the 1852 chromolithographic copy shown right) had been astonished to hear the restorer, David Bull, claim that the picture had originally depicted a single boat and that the second, now-removed, boat had not been painted by Turner but was a restorer's addition made, possibly for Lord Duveen around 1910. That claim slowly sank. When Rucinski spoke to David Bull and asked on what authority the second boat had been removed, he replied that it was on a photograph of a single-boated copy of the painting that had been supplied by the Clark Institute's senior curator, Richard Rand.
On 15 October 2003, the Times' arts correspondent, Dalya Alberge, reported that when asked how it had been established that the second boat could not have been painted by Turner, Mr Bull had said: "The answer is we don't know. It was a general consensus." Thus, what had been presented publicly as a historically verified certainty was downgraded within a couple of months to a best guess, collective assumption. That position was maintained for several months and was reiterated in the Manchester Evening News of 14 January 2004, which reported: "The American owners of the painting and the restorer…say a second boat may have been added by an early 20th century restorer".
On 28 March 2004 the show moved to Glasgow and the Glasgow Herald reported that the Clark's senior curator had said "We have always maintained that the original Turner had two boats". The importance of heavy promotion for travelling exhibitions was demonstrated in October 2003 when the Tate, which had not taken part in the travelling exhibition, nonetheless issued a press release that ended with the following claim:
"One of the stars of the show is Turner's dramatic "Rockets and Blue Lights (Close at Hand) to Warn Steamboats of Shoal Water", 1840 which has recently undergone major conservation and is a loan from the Sterling Clark Art Institute, Williamstown, USA".
In additions to newspaper reports of critisms of the restoration, many interventions were made by scholars, as below:
"Since 'Slavers' and 'Rockets'…have ended up in collections geographically so close to each other, it struck Hamilton [James Hamilton, the show's curator] as a good idea to show them together, arguing that Turner had intended them as a pair. The first snag was that Boston decided that 'Slavers' was too unstable to travel, even to Williamstown, so it was not in the show at all…But there is a danger that Turner has become a guaranteed crowd-puller, to be had recourse to at the expense of equally interesting but less certainly popular subjects. This is not a development to be welcomed, if only because Turner's works are exceptionally vulnerable: the paintings, to the stresses of travel on their experimental construction; the watercolours to the exposure of light. He is not a resource that can be exploited indefinitely…"
~ The Turner scholar, Andrew Wilton, in a review for the Burlington Magazine, March 2004.
The 'Slavers' of which Wilton spoke, is Turner's oil painting Slavers throwing overboard the dead and dying – Typhoon coming on. In 2000 the Museum of Fine Arts in Boston which owns the painting found it to be damaged and "extremely unstable" on return from a loan to the Tate Gallery. Despite having been "glazed and sealed against changes in relative humidity, the picture [had] reacted significantly to the voyage" and lost flakes of paint. An unfazed (and institutionally unrepentant) Tate spokeswoman said in response to disclosure of the damage:
"It arrived here safely where it was examined thoroughly. Its condition was stable…However, Turner's paintings are notorious for becoming unstable."
Indeed they are. So why the incessant demands from temporary exhibition organisers to keep borrowing them? And why the systematic attempts to deceive the public into believing that the most restoration-wrecked pictures are the "stars" of the shows?
For our part, we have repeatedly drawn attention to these travel-induced injuries. On 24 October 2007 the Daily Telegraph carried this letter from ArtWatch UK:
"Sir – The Mellon Center's decision (report, October 17) to break its own rule never to lend Turner's fragile 'Dort or Dordrecht: The Dort Packet-Boat from Rotterdam Becalmed' seems perverse: only seven years ago, the Museum of Fine Arts in Boston lent its Turner 'Slavers throwing overboard the dead and the dying, Typhoon coming on' to the Tate. On its return to Boston, that painting was found to have suffered losses of paint and to be in an 'extremely unstable' condition. A Tate spokeswoman said: 'It arrived here safely…Its condition was stable…However, Turner's paintings are notorious for becoming unstable.' This being so, why are trustees and curators prepared to take such risks with priceless works of art?"
Clearly, the question still stands.
Comments may be left at: artwatch.uk@gmail.com
---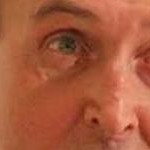 11 November 2013
In June ArtWatch UK was invited (as "campaigners for the protection of works of art") to give evidence at a hearing at the Scottish Parliament on a private bill to overturn the prohibition on foreign loans from the Burrell Collection in Glasgow. The experience was both heartening and depressing.
The transparency of the Scottish Parliament's procedures could not be faulted and we have rarely enjoyed such courtesy and assistance in making our case, or of proceeding with such comprehensive documentation to hand. Our written submissions to the committee and a number of items of additional information were readily accepted into consideration (as were those of colleagues in Donor Watch and Barnes Watch) and made available online. The witness hearings have been televised and their transcripts published online. The testimonies given at the hearing of 9 September are discussed below by Selby Whittingham of Donor Watch. Those given on 19 September are discussed opposite. (The filmed record of the latter can be seen on YouTube.) The record of what was said by whom of which interest group is there for all to see.
We were impressed, too, by the vigour and vigilance of the Scottish press. The Sunday Times (Scotland) journalist, Mark Macaskill, for example, had done what the Scottish Parliament, the Glasgow Council's many tiers of cultural agencies, and – shamefully – the Burrell trustees themselves, had all failed to do – locate and heed (6 November 2013) the views of one of Sir William Burrell's descendants: "Mona Dickinson, who lives in Evedon, Lincolnshire, said neither she, nor the wider family, had been consulted by the council or the trustees of the Burrell Collection. 'I rather suspect they have tried to smuggle this through', she said yesterday." This intervention would not have been lost on the Art Fund's director of development, Amy Ross, who argued in October's Museums Journal that where no family members survive who might agree to renegotiate a bequest's terms, existing arrangements should stand, for fear of clear breaches of trust dissuading others from making future bequests. Ms Dickinson's opposition to the proposed overturning of Burrell's terms of her ancestor's bequest could not have been firmer or clearer: "Glasgow Council obviously thinks it can get the bill ratified this time. I'm sure it thinks sending some of the collection overseas will make money and attract publicity. But this debate was thoroughly rehearsed in 1997. Experts warned then, as now, that every time you wrap and unwrap a tapestry, some sort of damage can occur. It is inevitable."
The hearing in which we gave evidence took place on 19 September under the committee set up to scrutinise the BURRELL COLLECTION (LENDING AND BORROWING) (SCOTLAND) BILL. We had assumed that consideration was being given to a proposal to over-ride the terms of Sir William Burrell's bequest but learned, rather, that concrete arrangements were already underway to lend the collection's works to a succession of venues within Britain and abroad even though this operation (known as "The Tour") expressly ran against Burrell's clear wishes and instructions, as set out in both his will and an agreement with the City of Glasgow. It began to seem as if the Scottish Parliament (which the comedian Billy Connolly dubbed a "Wee pretendy parliament") was in danger of being bounced by an invitation from a big city council not to thwart a linked series of major and mutually dependent projects already set in train and fronted by a co-opted assembly of influential art world players in a new organisation – "Burrell Renaissance" – created to drive the not-authorised plans along.
It had not been reassuring that on the day of the 9 September hearing, the Convener of the scrutinising committee, Joan McAlpine, (SNP), a journalist on The Daily Record, had told The Scotsman that plans were already in motion through Glasgow Life (which she sees as "the arms-length organisation which manages the Burrell") to send part of the Burrell Collection to the Metropolitan Museum, New York, and that these provided "an opportunity to enhance the reputation of the collection, the city and Scotland". Nonetheless, she assured the newspaper, her committee had an "open mind". It certainly appeared that, under the committee members' interrogations, the case for the (prospective) enterprise had repeatedly fallen apart. The public discomfitting of the enigmatic Glaswegian director of the British Museum, Neil MacGregor, drew from him both an insistence on an earlier "neutrality" that had escaped some commentators and an impassioned espousal of the present attempt – to which he is party as a co-opted adviser – to overturn Burrell's terms.
It became apparent during the hearings of 9 September, for example, that the sums being sought (£15m here, £15m there) had the precision of little more than a bureaucrat's back-of-an-envelope wish list. It had further emerged that in little over a decade there had been a tenfold increase in the claimed cost of remedying the Burrell Collection's leaky building. The fact that rectifying the Council's long-standing neglect of the building (the roof of which had leaked from virtually its first days) was said to require such huge and rounded sums – as well as the closure of the collection for no less than four years – was itself presented as a justification for breaching Burrell's terms and sending his works abroad as revenue-raisers and civic/national flag-wavers. In 2001 the estimated bill for repairing the roof was put at £1.75 million. With further sums allotted to upgrade the museum's plant, retail and display and exhibition areas, the total was said to be "likely in the region of £4 to £5 million." Today, the latter is put at between £40 and £45 million. No explanation was given for this staggering inflation.
Because of the clarity and force of Burrell's explicit wishes and terms of bequest, it had been conceded that no possibility exists of their being overturned or "re-interpreted" in the courts: "As there is no legal remedy which would allow all the restrictions on lending and borrowing to be relaxed, Glasgow City Council must pursue a private bill in order to achieve this end". If successful, the Council and its cultural satellites would not only breach Burrell's prohibition on foreign loans but also those against loans within Britain of entire categories of vulnerable works, thereby creating not just a precedent for further general subversions of benefactors' wishes and terms, but also a potentially lethal one for benefactors' attempts to protect their art from being subjected to needless risks.
The extent to which, as previously described, all of the arts and sport have been brought under firm political control in Glasgow is remarkable and might be thought unfortunate. The two spheres are administered by an entity known as "Glasgow Life", which is both a charity and a company with the formal title "Culture and Sport Glasgow". The directors and trustees of Glasgow Life are appointed by the Council – and its chair is the deputy leader of Glasgow City Council, Councillor Archie Graham. Glasgow City Council manages all of the City's museums and galleries through this body. In the case of the Burrell Collection, Burrell Renaissance has been created with a chairman who is also a member of Glasgow Life's own, Council-appointed board of directors. At the bottom of this interlocking edifice is to be found the seemingly ineffectual Trustees of the bequeathed collection (- playing a "long-stop" role, in the chairman's words). As for the Collection's curators, when we attempted (through Glasgow Life) to meet them at the museum on September 18th we were met instead by three Glasgow Life officers.
Now we know better: the Committee is today recommending that Burrell's prohibition be over-turned and that Glasgow Council's wishes be met in full. The locked-in cash value of a fabulous artistic inheritance gifted to the people of Glasgow may now be harvested internationally by an administration that has brought the collection's home to a shameful level of dereliction as it indulged itself elsewhere with expensive "Grand Projects". Yet another tranche of hitherto well-preserved works will be consigned to the unvirtuous conservation cycle as works get "conserved" so as to be made "fit-to-travel" and then "re-conserved" to put them right on their return from their ordeals – if they return, that is, and are not filched en route (see right). The Committee has placed its faith in assurances given by the over-turners. We cannot share it.
THE BURRELL COMMITTEE HEARING OF 9 SEPTEMBER 2013
The Committee: Joan McAlpine (SNP) (Convener); Jackson Carlaw (Con); Mark Griffon (Lab); and, Gordon MacDonald (SNP). The Witnesses: Alan Eccles LLP; Cllr Archie Graham (Glasgow City Council Deputy Leader and Glasgow Life Chairperson); Sir Angus Grossart (Glasgow Life, Independent Director); Dr Bridget McConnell (Glasgow Life, Chief Executive); Hon. Christopher McLaren (Samuel Courtauld Trust, Chairman); Ben Thompson (National Galleries of Scotland, Chairman of Trustees); Jeremy Warren (Wallace Collection, Collections and Academic Director).
THE BURRELL COMMITTEE HEARING OF 19 SEPTEMBER 2013
The Committee: Joan McAlpine (SNP) (Convener); Jackson Carlaw (Con); Mark Griffon (Lab); and, Gordon MacDonald (SNP) (not present). The Witnesses:Michael Daley (ArtWatch UK); Prof. Hope Gretton (University of Edinburgh); Sir Peter Hutchison (Charirman, Burrell Trustees); Frances Lennard (Centre for Textile Conservation and technical Art History); Robert Taylor (Bannatyne Kirkwood France & Co); Peter Wilkinson (Constantine).
Secrecy, Transparency and Equivocations
Dr Whittingham discusses the September 9th hearing:
Ben Thomson for the National Galleries of Scotland on the subject of wills typifies those who want to have their cake and eat it. They profess fidelity to them to encourage future donors, but in practice think that they need not (sometimes/always) be followed. This contradiction is squared by arguing that the donor, if alive, would (mirabile dictu!) be someone of entirely the same opinions as the curator and would not only agree to the changes, but heartily advocate them! (So here Sir Angus Grossart on Burrell, 19; Hon. Christopher McLaren on Lord Lee of Fareham, 60-1).
Thomson's equivocations are hard to understand, as he says that the NG of S adheres to conditions which they think are either absurd (their former Director, Sir Tim Clifford, derisively listed some in a radio programme in which I took part) or outdated – the latter in the case of the Vaughan Bequest of Turner watercolours, an example which must be awkward for advocates of the Burrell Bill.
The Hon. Christopher McLaren for the Samuel Courtauld Trust/Courtauld Gallery is much more gung-ho about lending and about overturning wills, admitting that they have done this in the case of the Seilern Bequest with the consent of the Charity Commission (47,60). He claims that no one has objected, but I did and I remember that Prof. Michael Hirst did.
In fact hard evidence is not given for many of the assertions and aims of those supporting the Bill. The financial benefits of tours are dubious. Whether they attract more visitors to the lending city is also unclear. The benefits to research are also debatable. The supporters say that loans promote it, whereas Jeremy Warren says that they take up curatorial time. When I first arrived at Manchester City Art Gallery, the committee chairman complained to me that the latter was the case.
Grossart says that the fact that Burrell lent to the 1901 Glasgow International exhibition shows that he was internationally minded (Grossart, 17). But that exhibition attracted visitors from abroad to Glasgow, just the opposite of what Grossart is advocating. The Chairperson of Glasgow Life (Cllr Archie Graham) states that Burrell was determined that his collection "should benefit the people of Glasgow" (14), whereas, Grossart says that "from a museums point of view, collections are left for the benefit of humanity" (17). No evidence is produced that this was Burrell's aim or that it trumped his wish to benefit Glasgow. Of course supporters of the Bill argue that reciprocal inward loans benefit Glasgow, but again no evidence is produced that that was what Burrell wished. The promoters have conducted polls which show a majority is not opposed to the proposed change. But how was the question framed and how far did the respondents appreciate all the factors?
The Convener says that in the past Neil MacGregor opposed changing the will (33). But he has supported just the opposite. True, David Lister reported in The Independent (13.10.1997) that MacGregor, while maintaining "the need to respect the wishes of benefactors once they have been agreed by trustees", was going to tell the Burrell Commission next day that the Museums & Galleries Act 1992 allowed some national Museums to ignore those wishes after 50 years. In fact he had stated that in the evidence submitted to the Commission on 1.8.1997. I can only imagine that he felt obliged to enunciate a general (and in practice meaningless) support for donors' wishes as Director of the National Gallery, while in his heart having little sympathy with that. I remember attending a lecture at the Courtauld Institute years earlier in which he derided donors. Then in 1997-8 it was while he was Director that the National Gallery tried to persuade the Wallace to lend a Rubens contrary to the terms of the Wallace bequest. If he is now reluctant to give oral evidence to the committee, that would not be surprising. When I tried to tackle him in person on the subject of donors' wills (at the AGM of the Artists' General Benevolent Institution), he made a quick exit.
As for the 1992 Act, it was a reiteration of those of 1883 and 1954. In 1883 The NG was acutely short of space and had an unbalanced and partly unwelcome collection. It was at a high tide of extreme Liberalism. The responsible Minister, George Shaw Lefevre, was "on the radical wing of the Liberal party" and was following the policy of a predecessor, Acton Smee Ayrton, "a former Treasury apparatchik recklessly determined on cost cutting" (Simon Thurley, Men from the Ministry, 2013, pp.31, 40). Financial Secretary to the Treasury 1882-4, Leonard Courtney, was another radical, who in 1916 supported the abortive Bill allowing the National Gallery to sell pictures. (In that debate he explained the variation in 25 and 50 year terms after which wills could be breached, something which puzzles people to-day; House of Lords, 21.11.1916 ). Both the 1883 Act (passed after virtually no debate and uncritically copied since) and the 1916 Bill had the same aim – of ridding the National Gallery of part of the Turner Bequest. As such they have no relevance to the Burrell question.
Numbers of works in collections are adduced as an argument for lending, on the grounds that there is not space to show most. Thus the Burrell can only display 2,000 out of 9,000 items (25). The National Galleries of Scotland have 100,000 items (44). These figures are meaningless unless broken down into those for works (a) which cannot usually be shown for conservation reasons (b) which are of little interest (c) which are the key ones. It is of course the last that foreigners want to borrow, and which (if not on loan) attract visitors to the home museum. For 150 years the figure of 30,000 or so works has been used by those wanting to argue for splitting up and loaning the Turner Bequest, a wholly misleading and nonsensical figure when one comes to exhibiting it and realises that there are only 20-40 key works that can be shown constantly.
Jeremy Warren admirably puts the case against undoing Burrell's lending conditions (48-52). On the Wallace's own record, he refers to the refusal to lend its Rubens landscape to the National Gallery in 1998 despite the pressure to do so from the latter. Warren's evidence should be accorded great weight also because the Wallace Collection is the museum among those cited most analogous to the Burrell Collection.
The Hon. Christopher McLaren says that he and Warren, contrary to appearances, don't really disagree, as he has recruited Dame Rosalind Savill to the Samuel Courtauld Trust (56). That begs the question of how far Warren and Savill agree (her somewhat nuanced views were briefly reported by David Lister in The Independent, 16.4.1997). It was under Savill that the Wallace held the Freud and Hirst exhibitions. Was she overpowered by Freud's charm and forcefulness or did she really believe in her heart that showing his work in the midst of Wallace's was compatible with the spirit of Lady Wallace's stipulation that the collection be kept unmixed?
McLaren argues that what matters is the spirit and not the detail (47). Of course disregarding the letter for the spirit conveniently allows the woolly subjectivism which is so often employed to overturn donors' stipulations. In the case of the Lane Bequest, the National Gallery stuck like a limpet to the letter of the law in disregard of what a House of Commons committee judged was Lane's actual intention. Ironically it was said that under Scottish rather than English law Lane's un-witnessed codicil giving his collection to Dublin rather than to London would have been legally valid. MacGregor naturally favoured the National Gallery view, supported by a false understanding of the history, which I had to correct in the columns of the Museums Journal.
McLaren's view of Lord Lee (60-61) is hard to reconcile with Lee's opposition in the House of Lords and The Times in 1930 to the British Museum & National Gallery (Overseas Loans) Bill. Lee's opposition nearly provoked a physical attack on him in the Lords by the proponent of the Bill, Lord d'Abernon! His statement of the risks of travel was reported at length in The Times (16-17.12.1930) and would surely have influenced the views of Burrell. The Bill was opposed by the BM, for which Lord Hanworth, Master of the Rolls, spoke. The Archbishop of Canterbury, Cosmo Gordon Lang, another BM trustee, gave three reasons for opposition: 1. Disturbance of study. 2. Danger of damage. 3. Difficulty of resisting pressure to lend. The BM was dropped from inclusion when the National Gallery (Overseas Loans) Bill was introduced in 1935. This and the exclusion of the BM from subsequent Bills constitutes an awkward fact for Neil MacGregor. The 27th Earl of Crawford found fault with the 1935 as with the 1930 Bill. He argued that, if the object was to promote Britain abroad, that should be done by British art, leaving the restrictions on lending foreign art, which was what was agreed. Mention has been made of art as a tool of diplomacy. Of course art has been used for that from time immemorial, but as gifts. No doubt international relations have a part to play today, but only when other considerations do not militate against lending.
Attempts having failed in 1930 and 1935 to allow the loan abroad of foreign art, in 1953 the 28th Earl of Crawford told the House of Lords that the Treasury was "asking you for the third time to change your minds" (24 November 1953, 466), though again only for the National Gallery and Tate. Again examples of damage done to works when on loan were cited – this time by MPs as well. The debates stretched into a whole year and raised questions about various wills such as Sir Hugh Lane's. Like other donors Lane changed his provisions over time, as did Burrell, who according to his secretary, Mrs Shiel in 1997, once thought of locating his museum in London. This has been used as an argument for not regarding donors' final wishes as binding for ever on the reasoning that if they had lived longer they might have changed again. However donors such as Lane, Turner and Burrell had laid their plans over many years and settled on their final one after much thought, perhaps sometimes more thought than that given to the matter by those who wish to change their provisions. The advocates of changing wills might come to change their minds too.
Today's wish to "liberate" collections (Grossart, 16), the belief that what matters is "getting the works out and about" (McLaren, 56) may in the future seem to be just a fashion, the consequences of which come to be regretted, in some cases too late. McLaren says that the modification of Seilern's conditions did not remove his one against lending paintings on panel, which the Courtauld would have adhered to anyway (McLaren, 48). This is tantamount to saying that a donor's wishes should only hold when they concur with those of the curators and trustees for the time being. It should be clear that the main advocates of this Bill in fact do not believe that donors should control their collections from beyond the grave except perhaps for a short time after their deaths, whether or not the collection had been accepted on that basis. Is retrospective legislation desirable?
McLaren says that no one has objected to the changes made by the Courtauld. But the general public will not be aware of such changes. I cannot think of any recent museum catalogue or guide which states the donor's conditions, much less any changes made to them by the museum. The old catalogues of the Wallace Collection, reprinted in successive editions over many decades, did, but that was unique. The V&A went further in setting up boards giving the conditions of gifts such as that of Sheepshanks, but it is hard now to discover the terms under which many of its main bequests were given. When I suggested some time ago that it would be easy to give these on the museum's website, I was told that that would be too much trouble. That trouble would arise from the public knowing too much was clearly the unstated thought. The art world in general is shrouded in secrecy. Moves to greater transparency such as the Tate's publishing the minutes of its board meetings online end in farce when one sees how much is deleted first. Dr Penny has asked for his submission to this committee to be removed from the website and has said that he will reveal details of damage to works of which he knows only under the cloak of the greatest secrecy. In such a state of affairs one cannot have much faith in museum assertions about damage or anything else unless these are closely challenged. Meanwhile curators commenting on a report on the Burrell hearings in the Museums Journal find it advisable to do so anonymously.
Statistics are also sometimes dubious. Thus Ben Thomson states that the Burrell exhibition at the Piers Art Centre at Stromness was visited by 80% of local residents (54). How local? Did they pay or get in free and in the latter case how were they counted? Is he talking about the total number of visitors or of visits?
Reference is made to maintaining or increasing the reputation of museums. In the case of Warren reputation among potential donors seems to be what is meant (49). In the case of the others the reputation of the curators among their colleagues round the world. It is doubtful if the wider public is much influenced by these considerations. A museum's reputation may be damaged more directly when visitors go to it and are disappointed in their expectation of seeing key works which turn out to be out on loan. Again this may affect only a minority. Mention is made of the Cluny Museum in Paris, which has started lending abroad (Grossart, 22-3). That has lent its famed Unicorn tapestries to Japan. When I checked the first 50 (out of 800) visitors' comments on the museum on TripAdvisor's website many mention their absence, but only three thought their visit ruined thereby. Even so, is that an acceptable percentage?
Though I think the Bill makes an unnecessary and undesirable change, I am not wholly out of sympathy with its promoters. Julian Spalding, who initiated the move when he was Director of Glasgow museums, in May gave us a very stimulating talk, most of which I strongly agreed with and which consisted of suggestions probably too radical for many of the Bill's supporters! When I was a curator at Manchester, I was frustrated by the "squirrelists" (Grossart, 22) and took the conservation concerns too lightly. Long thought about the issues has, I hope, made me wiser. Truly liberal views will take into account the dead and unborn as well as the living and current fashions. J.S. Mill recognised that opinions differ, which is why the peculiarities of donors' provisions are to be cherished rather than dismissed. Otherwise museums will lose their individuality. Of the Burrell it is said that "the asset and unique selling point … is the imagination and vision of the man who created this incredible collection – that in itself is an amazing story" (McConnell 29) and that it constitutes a union of collection and building (McConnell 20).
I also have sympathy with Sir William Burrell's Trustees. They opposed change in 1997 but now back it under the pressure of those who urge the dire necessity of raising money for the building (as their Chairman stated in the September 19 hearing). The same much contested argument was used to overturn the wishes of Dr Barnes, resulting in an even more fundamental departure from the donor's ideas. The Trustees argue that they will have the final say in what should be lent abroad and some say in what should be lent in the UK. However they will be under the pressure to lend which Lords Crawford and others thought could be intolerable. Parts of the lending code are flabby (39-40). An object, it says, should not be lent for 5 years after it has returned from exhibition unless there are "exceptional circumstances". Any circumstance can be exceptional for those bent on circumventing restrictions. Objects, it adds, shall not be on loan for longer than 3 years except for a tour longer than 3 years. That is no real restriction at all.
If the Committee is minded to back the Bill, the Code should be tightened up and the Trustees given final say in all cases. If a long tour is contemplated, the Bill should limit that to a one-off and thereafter strictly definite restrictions on time, repetition, material etc. should apply.
Selby Whittingham
Selby Whittingham is Secretary of the Watteau Society, Donor Watch and The Independent Turner Society.
UPDATE 19-11-13:
Restoration Damages Market Value
Philip Hook, a director and senior paintings specialist at Sotheby's, has given further "from-inside-the-art trade" confirmation that restorations can damage the value of paintings. Writing in the Guardian ("Got anything in the red", Arts, 19.11.13) on the present art market disconnect between sheer artistic quality and realised top prices, Hook gives good account of the Bling Factors driving markets fuelled by super-rich aesthetic chumps seeking instantly recognisable works above better but less familiar ones. He well describes the effects of atists' biographical back-stories and the assistance given to prices by appealing subject matter: pretty women; animals that are depicted alive and not dead, and so forth. In discussing negative market forces, Mr Hook also cites the effects of picture restoration: "Condition is a factor. Paintings suffer and age over time, some more than others. Like human beings, some are subjected to cosmetic surgery. Where this has been too extensive, the price of a painting will be affected." It is precisely for this reason that accidents suffered by loaned and borrowed works are so little reported. If paintings were required to be accompanied by log books which listed and described all known previous "conservation treatments", owners might think twice about agreeing to take risks by lending works to travelling exhibitions.
Comments may be left at: artwatch.uk@gmail.com
---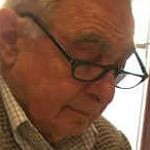 14 October 2013
In 1991 a restorer brought Professor James Beck of Columbia University to trial in four Italian cities on charges of aggravated criminal slander. (Beck's comments to one journalist had been carried in four regional newspapers.) Facing a possible three years jail sentence and ruinous, punitive damages – the restorer demanded 60 million lire for "material and moral damages" – Beck was exposed, vulnerable, alone. The restorer had sued Beck but not the four newspapers that had carried the allegedly damaging comments by the world's leading authority on Jacopo della Quercia, whose famous marble carving in Lucca Cathedral, The Ilaria del Carretto, had been stripped of its ancient patina in a "conservation treatment" that included being blasted with particles to remove abrasions and scratches and saturated with penetrating oil to produce a homogeneously shiny surface (see Figs. 2 and 3). Despite the awfulness of the restoration everyone expected Beck to lose. One person who knew that he was going to lose – the trial judge in Florence – told the prosecuting lawyer as they left the court building together for lunch on the first day of the trial that he would find the scholar guilty: "Eh, but I shall convict him".
Fortunately, that declared intention was overhead by an intern-lawyer and former policeman who happened to be working for Beck's own lawyer. The judge and the lawyer disputed the attributed words but not the fact that they had left the court talking to each other about the case. Despite their joint denial, eventually, the judge was replaced and Beck was acquitted. (The story of that trial is told in the book "Art Restoration ~ The Culture, the Business and the Scandal" by James Beck and Michael Daley.) By then, Beck had resolved to set up an international organisation dedicated to speak and act on behalf of art against harmful practices and abusive or exploitative treatments. ArtWatch International was founded in 1992 to be that organisation.
When Beck died in 2007 we knew that the best way to honour his courageous stance was by continuing to campaign through ArtWatch. At the same time, to commemorate his achievements as a rigorous (Rudolph Wittkower-trained) scholar and highly popular teacher, we instigated an annual memorial lecture, alternating between London and New York, to be given by scholars of high esteem. We have been honoured by talks from Professors Hellmut Wohl and Charles Hope in London in 2009 and 2011, and by Professors Mark Zucker and David Freedberg in New York in 2010 and 2012.
The fifth lecture was given in London this year on September 30th by Professor Martin Eidelberg at the Society of Antiquaries of London in Burlington House. It was a sparkling and instructive occasion as Professor Eidelberg showed (through more than fifty PowerPoint slides) a succession of visual comparisons which deftly separated the subject of his talk, Watteau's English follower, Philippe Mercier, from the many inferior works that had been attached to the artist as a kind of attributional flag of convenience, thereby exposing the intriguing conundrum of a painter of considerable quality who had remained a faithful pastichist of his chosen master, borrowing motifs at every step of his own career. An account of this elusive artistic entity will be carried in the next ArtWatch UK journal – just as the fourth lecture by Charles Hope ("The National Gallery Cleaning Controversy") is carried in the current journal. Professor Eidelberg cites on his (excellent, as Selby Whittingham describes below) website, Watteau and His Circle, an anecdote about the friend of a colleague who responded to a general archaeology exam question with:
"an incredibly detailed answer about a minor type of Roman provincial pottery. The examiners were bowled over by this man's extraordinary knowledge on such a minuscule topic, but then asked him why he had expended so much energy on a subject that only three or four people in the world knew anything about. His reply was 'I realize that, but with them I have such interesting conversations.'"
Martin Eidelberg expresses the hope that his own essays will find a readership, encourage others' research, lead to stimulating conversations on the art of Watteau and his circle. Certainly, his lecture on the 30th left the (distinguished) audience delighted and flattered to have been party to so discriminating and illuminating a conversation. Given the talk's rarified subject it seemed appropriate to ask a specialist in the field, Selby Whittingham, who is Secretary of the Watteau Society, Donor Watch and The Independent Turner Society to offer a note on the speaker and his researches.
Dr Whittingham recalls:
"It is 29 years since I first met Martin Eidelberg at the colloquium at Paris to celebrate the tercentenary of Watteau's birth, to which we both contributed, Martin on Watteau and his early master, Gillot. The speaker immediately preceding myself, Brian Allen, spoke about early imitators of Watteau in England, of whom "easily the most important" was Philip Mercier. Fifteen years earlier John Ingamells and the late Robert Raines, a founder member of the Watteau Society in 1984, held an exhibition on Mercier at York Art Gallery, followed by a catalogue of his works published fittingly by the Walpole Society (Horace Walpole having owned an actual Watteau, now at St Petersburg).
"As Martin's conclusions will appear in his excellent Watteau blog, suffice it to say that he has once again challenged accepted views and causes us to revise our ideas about Watteau and his satellites. It was a rare privilege for a London audience to hear such an erudite talk, as the subject of Watteau long bypassed London, the blame for this being laid on the embargo put by Lady Wallace on the Wallace Collection from lending any of its pictures! However the accession of Christoph Vogtherr as its Director (successor but one to Ingamells) has now shown that need not be so, and that scholarly publications are not dependent on blockbuster loan exhibitions. On the other hand it is regrettable that an exhibition, mainly of photographs, on Watteau's techniques held just after the tercentenary at Brussels never transferred, as its organisers had wished, to England, as the matter would have been of great interest to supporters of ArtWatch, some of whom will remember how a conservation mistake was shown by Martin Eidelberg at a previous meeting to have obliterated additions to a painting made by Watteau himself."
The earlier ArtWatch talk to which Selby Whittingham refers was much appreciated by James Beck. As well as providing a platform for good talks, Artwatch soon discovered that people feel freer to approach and pass on intelligence to a dedicated organisation than to individuals. One of the first to do so was Nick Tinari, a young electrical engineer and devoted student at the Barnes Foundation in Merion, Pennsylvania. He brought news of an attempt to overturn a prohibition on loans of art works from the Barnes Foundation's fabulous collection of modern paintings. This, indeed, was alarming: tours not only constitute greatly increased risks (six-fold in the judgement of one insurer) but too often serve also as pretexts for "conservation treatments". With the Barnes collection (as with that of the Sterling and Francine Clark collection – see "Taking Renoir, Sterling and Francine Clark to the Cleaners"), the now-at-risk paintings were in the best, which is to say, least-restored conditions.
The justification for the proposed breach of a fabulously generous donor's wishes and conditions was that money could be raised through a foreign tour of key works in the collection to make "conservation" improvements to the building in which the collection was housed. Alleged conservation needs provide morally-coercive cover for many professional expansions and building projects. Tinari saw the proposal as a ruse contemptuous of Barnes' intentions and philosophy. Events proved him right – the assets of an institution were effectively hi-jacked and its educational purpose greatly subverted. The story of that heist has been well told (and see Tinari's own comments below). Less sufficiently appreciated is Tinari's own remarkable and tenacious defence of Barnes' wishes and instructions against the hot-shot lawyers of the would-be institutional transformers. Those encounters so sharpened his awareness of and appetite for the law that he turned to law school himself and now works as a patents attorney.
Artwatch has always seen itself as something of a standard bearer and supporter of other worthy autonomous campaigns on Art's behalf. James Beck had great fondness for courageous campaigning individuals and created a small prize which he named after the New York painter Frank Mason. Mason, a longstanding and popular traditionalist teacher at New York's famous Art Students League (among his student/devotees was the great American satirist and author of "The Painted Word", Tom Wolfe), was a pioneering anti-restoration figure in the US, leading marches of artists and students at the Art Students League to the Metropolitan Museum in protest at its picture restorations. In opposition to the cleaning of the Sistine Chapel ceiling he enlisted the engagement of the writer and former art critic of Time Magazine, Alexander Eliot. With the philosopher Thomas Molnar and the cultural historian Arcadi Nebolsine, Mason had founded The International Society for the Preservation of Art, which organisation was incorporated within ArtWatch International at its 1992 foundation.
At this year's James Beck Memorial Lecture we awarded the 2013 Frank Mason Prize to Nick Tinari. He, like Selby Whittingham (the recipient of the 2011 Frank Mason Prize), has joined our campaign against Glasgow City Council's attempt to have conditions of Sir William Burrell's bequest overturned by the Scottish Parliament so as to permit foreign tours of works from the collection. The submissions to the Scottish Parliament made by Donor Watch, Nick Tinari, and ourselves, can be read at this site. Evidence given to the Parliamentary Committee by ArtWatch UK and others can be seen here.
Nick Tinari's submission begins:
"I am a practicing attorney and an electrical engineer. I am also an alumnus of the education program of the Barnes Foundation in Merion, Pennsylvania. Like Mr. Burrell, the founder of the Barnes Foundation, Dr. Albert C. Barnes, made his gift of an extensive art collection including the stipulation in an Indenture of Trust that none of the works should be loaned. This stipulation was temporarily breached in the 1990s based on the argument that the foundation was lacking funds to maintain theMerion gallery and that a "once-in-a-lifetime" opportunity had opened for a tour of the artwork to Washington D.C., Paris and Tokyo, with the French and Japanese venues paying a total of $7 million for the loan. This was one of the earliest instances of outright rental of artwork for exhibition and at the time the largest sum ever paid for such a transaction. Since then, the practice has become commonplace…"
In view of this great familarity with the Barnes case and its clear relevance to present considerations of the private bill presently before the Scottish Parliament, we asked Nick Tinari if he might address that relationship when making his response to receiving the Frank Mason Prize.
Nick Tinari's response:
"I want to thank everyone at ArtWatch for awarding me the Frank Mason prize this year. I've worked alongside ArtWatch for many years and they are doing important work that no one else is addressing, namely, protecting our artistic heritage for the long haul, not just for the next exhibition or next year, but for as long as we will continue to recognize artistic genius, which hopefully is a very, very long way out.
"In addition to being a remarkable artist and teacher, Frank Mason was an early voice against imprudent "restoration" of artwork. We are in the small club of those who organized protests at museums, his in the 1970s at the Metropolitan Museum and mine in the 1990s at the Washington National Gallery and Philadelphia Museum of Art.
"I met Jim Beck many years ago when I was trying to stop the dismantling of the Barnes Foundation in Merion Pennsylvania. One aspect of the plan to break the founder's will was an international tour of 80 works from the collection. It was a story that is very similar to the current plans for the Burrell Collection in Glasgow. The trustees no longer had connections to the donor or his intent and they wanted to elevate their own agendas and "put the Barnes on the map," which was, of course, ridiculous because the Barnes Foundation was world-renowned long before the arrival of new trustees.
"I asked Jim for help because the tour organizer, the Washington National Gallery of Art, wanted to remove varnish from many of the works, many of which came into the collection directly from the artists' studios and thus were in pristine condition, even if not bright enough for the kinds of shows the National Gallery puts on.
"This was in the infancy of ArtWatch and Jim wrote some letters and we did press releases together and got some attention to the matter. In the end, the works were not touched for the tour, the rumor being that the French organizers objected to altering the paintings, although some of the same institutions have certainly made their own mistakes since then.
"Between 1993 and 1995, roughly 80 Barnes paintings did travel to Washington, Paris, Tokyo, Fort Worth, Toronto, Philadelphia and Munich. Because I did not believe the National Gallery's officials' promises about the supposedly careful transit conditions—they actually claimed the works would be safer on tour than in Merion—I examined the works myself in Washington, Paris, Fort Worth, Toronto and Philadelphia. Aided by the condition reports for the paintings prepared before the tour by the National Gallery and which I obtained through the Freedom of Information Act, I documented damage to several works as they were moved from city to city.
"The most dramatic damage that I saw was in the form of stretcher creases extending the width of one of the four-meter-wide canvas sections of Matisse's la Danse [see Figs. 24 and 25], which Barnes commissioned for three lunettes in the central gallery at Merion [see Fig. 17]. Contrary to National Gallery testimony that climate-controlled trucks would be used, the large panels were shipped from Merion to Washington in open-air flat bed trucks in 40 degree Fahrenheit weather and then laid flat and rolled up to a special opening in a large window at the National Gallery [see Fig. 19]. I did not witness it, but presumably, a similar procedure was used to move the panels to the Musee d'Art Moderne in Paris. We have photos of the arrival of the panels at the Philadelphia Museum of Art, again on open trucks and again laid flat before being moved into the building.
"These photos [Figs. 24 and 25] show the damage as I recorded it at the Philadelphia Museum of Art, where the painting was on display while the remaining works traveled to other cities. The National Gallery's incredible response was that they simply had not noted the stretcher creases on the original condition reports. This is belied by an earlier report prepared by chief conservator, Ross Merrill, prior to removal of the work from the Barnes' walls. In the report, Merrill states that the panels were in "remarkably good condition . . . taught and in plane." An independent conservator, Paul Himmelstein, testified that the stretcher creases were typical of damage caused by laying a work horizontal against its stretchers, especially during a period of change in relative humidity. That is exactly what one would expect in bringing the work from the heated gallery in Merion to an unheated ride down I95 to Washington and then to be laid flat on the ground there. Prior to this, the work had not been off the wall or out of vertical position since Matisse saw it installed in 1934.
"A second instance of National Gallery mendacity involved the large Seurat les Poseuses, which a previous conservator at the Barnes Foundation stated should not travel [see Fig. 23]. The National Gallery approved the Seurat's travel but, remarkably, changed its mind after the work had been to Washington, Paris and Tokyo. The claim was that the painting was not damaged but just should not travel any further. Of course this makes no sense. Either the painting was in the exact physical condition that it was in when it left Merion and thus fit for continued travel or it had been degraded since Merion, which was why it was no longer fit for travel. I suppose the third option is that, as the earlier conservator observed, the work was never in condition to travel and the National Gallery, having now exhibited the rare work, was willing to reverse itself, while not admitting that the decision to allow travel was wrong from the start. At least for now, the painting has this helpful footnote in its record should the urge to tour it arise again, although, as in the case of the Matisse, it is pretty clear that Alice in Wonderland rules apply to statements from the National Gallery.
"The final affront to the Matisse occurred only recently when it was moved from Merion to a new gallery in Philadelphia. As it played out, the agenda to put the Barnes Foundation "on the map" did not mean on a map of Merion, Pennsylvania but five miles away in center city Philadelphia. Anyone interested in the full saga of the complete reversal of Barnes' wishes that the collection remain in Merion as primarily a teaching collection should view the 2009 documentary The Art of the Steal or consult John Anderson's recently-updated book Art Held Hostage. As for the Matisse, the architects and the Barnes trustees responsible for dismantling Barnes' express mandate for the collection's use and display did not recreate in Philadelphia the same building details that Matisse worked to. Rather, in keeping with the Modernist design of the new Philadelphia gallery, they eliminated oak moldings above three windows that Matisse clearly used as visual pediments supporting the figures in the mural [see Figs. 17 and 18]. In place of these visual anchors, there is now a wide strip of bare wall with the figures in the work now adrift. This stripping of the Merion details is so obvious a disturbance of Matisse's harmonization of the mural to the Merion building that it displays the complete and utter ignorance of both the architects and the Barnes trustees, some of whom fancy themselves as "important" collectors, whose mediocre accretions are regularly exhibited with the connivance of the Philadelphia Museum of Art on whose board they also sit.
"The Barnes matter is unfortunately being replayed nearly verbatim in Glasgow at the Burrell Collection. The present stewards of the collection want to remove Burrell's restriction against the works travelling outside of the UK. The premise is the same as it was in Merion, namely, there are insufficient funds to repair the gallery and touring the collection would raise funds, while the real motive, as with Barnes, is to use a tour of the artwork to put Glasgow "on the map." ArtWatch has joined this present battle, and rightly so, because, collections like Barnes and Burrell are special islands of calm in a noisy field where art is now seen as a commercial enticement for tourist dollars. The conditions that Barnes and Burrell attached to their generous gifts should be observed not only because of the moral imperative, but because I think it is important to have at least some small part of the cultural heritage that is not subject to commercial pressures and dangers of endless tour schedules and inevitable damage and repair, not to mention the desire to brighten up works to suit viewers jaded by digital, LCD-lit images. Because Barnes had such restrictions on his collection, the works were not hastily cleaned when most museums were doing so. I fear that the rare condition of these works is now in jeopardy as they have now become part of Philadelphia's self-declared "museum mile."
"Jim Beck used to say that the experience between the artwork, and by extension the artist, and the viewer is a fragile one, an experience that cannot bear the weight of other agendas like blockbuster tours and "civic boosterism". ArtWatch was founded to "speak for the art." As the Barnes Foundation and Burrell Collection demonstrate, there will always be a need for that voice to be heard and I am glad to be a part of that effort."
In his closing remarks Nick Tinari evoked one of James Beck's greatest fears: that Art's welfare is increasingly considered secondary to that of certain vested interests and professional groups. A key and modish contention employed by those who would overturn Burrell's prohibition on foreign loans is that they wish to increase "access" to art – when art can only ever be in one place at a time and shuttling it around necessarily means that, in addition to being exposed to greatly increased risks, it becomes inaccessible to anyone except professional art handlers for long periods of time between venues, and entirely inaccessible in its home for what can be exremely long periods. A second contention (which we examine in a forthcoming post) is that shuffling art around facilitates scholarship. Many have complained that the scholarship connected with blockbuster exhibitions is often poor and meretricious. James Beck further held in the Art Review ("Facts and Fictions of Restoration", January 1999), that the scholarly spin-off of such exhibitions constitutes a professional inducement to take risks:
"The 'new' interpretations of one artist or another which result from the blockbuster offer the art historian the opportunity to participate in the resulting symposia and international congresses. The same is true of following the restorations of well-known or important works. These too require a whole new apparatus. What art specialist would be willing to forego a role in these activities? This would mean being left out of the massive catalogues that usually accompany art spectaculars. For those who enjoy it, there also opportunities to participate in television interviews or appear on any CD-ROM merchandise. Each of these can involve substantial compensation."
Michael Daley
Comments may be left at: artwatch.uk@gmail.com
---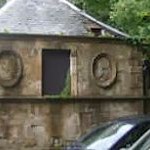 24 September 2013
It would seem that the arts (along with sport) have been "nationalised", or more precisely, municipalised, in Glasgow. Both spheres have been brought under the control of a hybrid entity known as "Glasgow Life" which is both a company and a charity with the formal title "Culture and Sport Glasgow". The directors and trustees of Glasgow Life are appointed by the Council. Glasgow City Council manages the Burrell Collection and the City's other museums through this body. In the case of the Burrell Collection, Glasgow Life has established an intermediary overseeing body known as "Burrell Renaissance", the chair of which is a member of Glasgow Life's own, Council-appointed board of directors. Glasgow City Council is promoting a private bill in the Scottish Parliament to remove the prohibition on foreign loans that was stipulated by Sir William Burrell when he gifted his entire collection (of some 8,000 works) to the city of Glasgow in a will of 1944 and in a later Memorandum of Agreement.
When we were invited to give evidence to a hearing on the bill in the Scottish Parliament on 19 September we attempted to speak to the curators of the Burrell Collection at the museum itself on 18 September. Contact had to be made through Glasgow Life. After inquiries by that body on the nature of our interest, arrangement was made to meet two Glasgow Life officers (in the event three) at the Burrell Collection with no museum curators present. We had hoped to establish the logic of the development whereby a chronically leaking roof – which requires urgent, immediate action (see right) – had grown into a proposed redevelopment of the museum that would cost £45m and that would require not only that the museum be closed to the public for four years between 2016 and 2020 but that works from the collection would go on foreign tours in hope of raising the profile of the collection and generating "revenue-raising opportunities".
The private Bill presently before the Scottish Parliament seeks expressly to "remove these restrictions [imposed by Sir William] permanently so that items can be lent and borrowed more freely". It was explained to us that the purpose of increasing borrowing into the Burrell was to enable curators to put on special exhibitions that would set the Collection's works into a wider and more scholarly context. However, this proposed move towards what is by now a near universal museum practice is itself problematic because it threatens to disrupt the present unique and very special character of the Collection as bequeathed and as has survived since the museum was opened in 1983 (see below).
The hearings on 19 September were filmed and have been placed in full on YouTube. In the first hearing, the Chair of the Burrell Trustees, Sir Peter Hutchison, and the legal agent of the Trustees, Mr Robert Taylor, presented a case for overturning Burrell's overseas loans prohibition on a variety of grounds that taken together would cede to Glasgow Life permission to conduct the borrowing and lending policies of the Burrell Collection without hindrance. Both witnesses expressed confidence that a proposed new lending code that has been agreed between Glasgow Life and the Burrell trustees offers sufficient safeguards to "mitigate" (but note, not eliminate) the enduring risks of foreign travel. It was alarming when Sir Peter indicated that while, presently and in compliance with Burrell's repeatedly asserted wishes and conditions, it is the case that entire categories of vulnerable objects (such as tapestries and pastels) are specifically excluded from permission to travel even within the UK, let alone abroad, in the future (were the Bill to be approved), consideration of what might be loaned both in the UK and abroad would be made not by categories of artefacts but on a "case by case", object by object basis. This would be done under the provisions of the new lending code which is designed to "harmonise" the collection and to "treat [it] as a single entity". The justification offered for this radical overturning of previously respected conditions is that within what are recognised as highly vulnerable categories a range of conditions exists in which individual works can vary from great fragility to robust good health. We challenged that notion strongly during the second session and note that in the first session, the Committee's Convener, Joan McAlpine, pointed out that when the Committee's members visited the Burrell they had been advised by a textiles conservator how and why textiles are so peculiarly unsuited to the risks of travel.
To our fears that the bill effectively seeks to give carte blanche to those in Glasgow Life who will administer the collection, it can be added that it is not altogether clear where accountability might lie. The relationship between the curators at the Burrell museum and the administrators of Glasgow Life is ambiguous and seems unhealthily lop-sided. Sir Peter offers assurances that, on a successful passage of the Bill, he would expect all parties to work harmoniously together and that if displeased the trustees "could make our views quite clear". Expectations and expressions of displeasure comprise no guarantees. What became clear under close interrogation by the Committee's members is that Glasgow Life (which as mentioned is the cultural arm of Glasgow City Council – which body is directly promoting the private bill to overturn Burrell's prohibition on foreign loans) will have the final say and even the right if challenged to have issues determined on the judgement of such "experts" as it might commission. It seemed unfortunate and not reassuring when Sir Peter likened the future role of the Trustees to that of a long-stop cricket fielder rather than a wicket-keeper. (An awful lot of runs can be conceded without balls crossing the boundary – and besides, in modern cricketing practice, the long-stop position is almost obsolete because wicket keepers are expected to stop all balls that comes along.) Sir Peter accepted that Glasgow and not his trustees should have the final say on the fatalistic grounds that "they already perform that function". It was not made clear why a Parliamentary bill had been thought necessary at all when, as Selby Whittingham of Donor Watch has subsequently submitted to the inquiry:
"There is no need to enact bills to allow for loosening of conditions. This can be done through the courts, as in the case of the Barnes Collection and by application to the principle of cy-pres. If it can't be done in the Burrell case, one may ask if the case for changing the restrictions is really a good one."
Certainly the essential claim that Burrell's restrictions on foreign loans can now be dropped because of increased safety has not been substantiated. Even Sir Peter, a former insurance man himself, recognised that risks remain and are inescapable. Under these circumstances, as he put it, the Trustees have a duty to assess and "mitigate risks as far as possible". This seems a defeatist position. As we have pointed out, in a world where technical improvements in aircraft safety are offset by great increases of volume and velocities in museum world art swaps, a need to mitigate risks would arise only if Burrell's many times expressed prohibition were to be overturned. That need not happen. It should not happen. The Trustees' lawyer, Mr Taylor launched a technical sophistry in the Committee hearings by suggesting that lending to the Louvre today was little different from lending within Britain. This was presumably on a belief that travelling under the English Channel by rail is no riskier than travelling by road within the UK. He had perhaps failed to recall that the tunnel has already suffered a number of very serious fires – including one in 1996 when many heavy goods vehicles were destroyed.
The record of accidents, as the National Gallery's director, Nicholas Penny, has offered to demonstrate to the Committee, hardly indicates a new, risk-free universe. In 1987 a cross channel ferry, The Herald of Free Enterprise, collapsed and sank in shallow waters, under calm conditions, with a loss of 191 lives and 47 heavy goods vehicles. Three years earlier the Herald's sister ship, The Spirit of Free Enterprise, had carried two lorries bearing 267 Turners for an exhibition at the Louvre. In 2000, as Dr Whittingham discovered, the Museum of Fine Arts in Boston found its Turner oil painting "Slavers throwing overboard the dead and dying" to be damaged and extremely unstable on return from a loan to the Tate Gallery. Despite the picture having been glazed and sealed according to modern "best practices" against changes in relative humidity, it had "reacted significantly" to the voyage and had lost flakes of paint. It was established that the injury had occurred on the homebound journey. As a Tate spokeswoman acknowledged:
"It arrived here safely where it was examined thoroughly. Its condition was stable". Incredibly, she added, as if in some exculpation, "Turner's paintings are notorious for becoming unstable". Indeed they are – and no gallery knows this better than the Tate. In 1980 the Observer reported that many Turner paintings were too fragile to travel – that barely 100 out of the 279 paintings were fit to "risk being shaken, bumped or dropped in travelling". As the Tate's head of conservation, Viscount Dunluce, put it: "Paintings are not designed to travel but to go on a wall. If you send them about in lorries, trains, ships or planes it is bound to have a deleterious effect on them".
Against Sir Peter Hutchison's belief that were Burrell alive today he might be happy to "trust his own trustees" to overturn his prohibition on foreign loans, must be set the fact that when two Burrell pictures were sent against his wishes and without his knowledge to Switzerland in 1953, Burrell himself reminded Glasgow Corporation that:
"The Memorandum of Agreement with the Corporation only gives permission to lend items from the collection to any public gallery in Great Britain. That stipulation was made to safeguard the items from damage. Had I known in time it would not have been allowed. It mustn't occur again."
That accidents still occur in the air as well as on sea, was the principal force of our own testimony. But all questions of risks aside, the proposed changes do not constitute a well-considered appraisal or culturally desirable end. The impact of the already planned increases of borrowing and lending on the character and the aesthetic appeal of the collection as presently constituted and displayed would likely prove detrimental. That is to say, as Glasgow life explained matters to us, the intention of increased borrowing within the museum (for which borrowing must follow the inevitable quid pro quo of increased lending) is to enable curators to make "more sense" of the works that are held in the collection. This seems an aesthetically and culturally unfortunate form of professional special-pleading. The desire of curators to engage in practices that are becoming near universal within the museum world (but with consequently diminishing results in an international scramble to lay hands on the finite number of plum works) misses or ignores the very traits of the Burrell Collection that are uniquely distinctive and attractive.
What is so remarkable and special about the Burrell collection is that although very large as a private collection, at over 8,000 objects, by its catholic nature it comprises in miniature an easily accessible and digestible cultural "over-view" that is otherwise only available in the grandest "encyclopedic museums". It should be more widely appreciated (and acknowledged) that nowhere else is it possible to move so effortlessly and rewardingly between great and beautiful artefacts drawn from so many of the world's great cultures without risking the physical and mental fatigue that so easily sets in when moving through the vast halls and din of traipsing tourist parties of a British Museum, Louvre or Metropolitan Museum. At the Burrell museum, for all its current technical deficiencies and its aesthetically over-asserted means of construction, the building nonetheless has a kind of grace and ease of navigation that is immensely conducive to aesthetic contemplation and enjoyment. The contents of the beautiful classically housed Freer Gallery in Washington afford a similarly high aesthetic payload, but do so on a much narrower palette of art and cultures. The Burrell offers the chance to enjoy, compare and evaluate disparate cultures through a collection of works of remarkably high quality (as is here indicated right without any captions – and without reference to whole treasuries of works in the collection such as tapestries, stained glass, silver and furniture) that is uniquely accessible. This collection should properly and attentively be cherished for what it is and for what it offers and facilitates. It should not be exposed to disruption, adulteration and very greatly increased risks to the works themselves for the sake of turning it, at inordinate costs, into something more common place and altogether less enchanting and special.
ADDENDUM
At the James Beck Memorial Lecture in London on September 30th (see details opposite), the Frank Mason Prize is to be awarded to Nicholas Tinari for his role in opposing the changes made at the Barnes Foundation. (To see his submission to the Scottish Parliament, and those of Donor Watch, ArtWatch UK and others, click here.) In response, Mr Tinari will discuss in brief the lessons for those presently seeking a comparably radical overturning of the terms of governance of the Burrell Collection. Under sharp questioning from the Committee members, led by the Convenor, Joan McAlpine, at the Scottish Parliament on 19 September, Sir Peter Hutchison showed signs of anxiety that money raised by a world tour of works from the Burrell Collection could fall short of that being committed to fund not just repairs to the roof but a greatly more ambitious development of the Burrell's building. If that were to be the case, could Glasgow City Council be relied upon to pick up a likely deficit of some £40m?
Michael Daley
Comments may be left at: artwatch.uk@gmail.com
---
wibble!