In Part I we discussed the look of the so-called "La Bella Principessa" drawing and showed that while it bears no comparison with Leonardo's female portrait type, it sits comfortably among 20th century fakes (see Fig. 1). Here, we consider the singular campaign to have this work accepted as a Leonardo.
"LA BELLA PRINCIPESSA" AND THE (DECOROUS) COMPANY SHE BEST KEEPS
Above, Fig. 1: "La Bella Principessa" (centre) among 20th century fakes. For the drawing's striking mismatch with secure Leonardo works – and with other bona fide associated works of the period – see Problems with "La Bella Principessa" – Part I: The Look.
A SINGULAR CAMPAIGN OF ATTRIBUTION
The nine years long campaign to have the drawing "La Bella Principessa" accepted as an autograph Leonardo da Vinci is faltering even before our series of examinations is completed. The leading proponent, Professor Martin Kemp, is said in the May 2016 Art Newspaper (Vincent Noce's "La Bella Principessa: Still an Enigma") to have his "reputation on the line" in the wake of our posts and an article "How reliable are today's attributions in art? The case of 'La Bella Principessa' examined", that was published in the Polish scholarly journal Artibus et Historiae, no. 71, 2015 ("La Bella Principessa – Arguments against the Attribution to Leonardo") by Dr. Kasia Pisarek, an independent art historian (and ArtWatch member). In delayed response to our January 2014 suggestion that the disputed drawing's author might have been the painter/restorer Gianinno Marchig (see Art's Toxic Assets – Part II), Kemp now alleges on his blog that we are making "scurrilous and unsupported" attempts to "divert the argument into claiming that Jeanne Marchig lied profusely". This is not the first such slur against us from that quarter. When Professor Kemp reviewed the James Beck/Michael Daley book Art Restoration: The Culture, the Business and the Scandal in 1994 he made similarly unfounded charges which we rebutted immediately. In recent years Kemp has cast his denunciations more widely and generally against his fellow scholars. (See below.)
Notwithstanding the "La Bella Principessa" campaigners' belligerence towards doubters, and Professor Kemp's own publicly bullish support for the attribution, his position on "La Bella Principessa" is untenable in terms of the work's artistic properties and its emerging circumstances – as indeed is the methodological model for attributions that he hubristically offers to fellow scholars in connection with the Leonardo upgrades that he supports (see below).
Pace Kemp's charge of evasion, it would be evasive not to consider Marchig's role when appraising a drawing reportedly bought by a Panamean, Jersey-based company nine years ago at a requested discount for $19,000 but which now, as a claimed Leonardo, lives in a Swiss vault and is said to be insured for $150 million. We should all consider the circumstances and nature of this particular work and the assiduous, sometimes muscular campaign to upgrade it. The old masters market is fragile. The accelerating expanionism of recent years cannot be sustained. The market cannot afford to take in too many too-hopefully upgraded Leonardos, Michelangelos, Rubens's, Van Dycks, Caravaggios and so forth. Aside from the resulting adulteration of scholarship, markets, as we all now appreciate, lose confidence and crash when too high a proportion of toxic assets is thought to have been bundled in among the bona fide.
PROMOTING THE DRAWING THAT CAME FROM NOWHERE
What is now presented as Leonardo's "La Bella Principessa" of c. 1496 was sold anonymously at Christie's, New York, in 1998 for $22,850 as a work without provenance. Twelve years later, Jeanne Marchig, the widow of the artist/restorer Giannino Marchig who had worked as a restorer for Bernard Berenson (who, Kenneth Clark said, sat on a pinnacle of corruption), identified herself as the vendor. She did so not in the disinterested cause of scholarship but to claim damages after sensational but unfounded and misleading media reports that fingerprint evidence had shown the drawing to be a Leonardo.
As we reported, aside from the widow's hearsay claims concerning the ownership of the drawing by the painter/restorer, the drawing otherwise possesses not a shred of recorded history in its supposed five centuries. On the widow's account (as variously reported by Kemp, by the drawing's owner, Peter Silverman, and by a journalist selected by Silverman to promote the attribution, Simon Hewitt), Marchig, an unsuccessful artist who had grown rich and acquired a collection of valuable historic works, had declined to say even to his wife when or from whom he had acquired the framed drawing which he is said to have kept in a portfolio.
Jeanne Marchig dangled the possibility that he might have acquired it from Berenson, with whom he had grown close and for whom he had hidden paintings, photographs and documents during the war. Had he done so that would hardly dispel doubts and suspicions but even that possible lifeline to a past now seems unlikely: the drawing's present owner and Kemp vainly trawled Berenson's archives at I Tatti for any sign or mention of the drawing. The trail of this supposed Leonardo begins and ends with the Marchigs. Marchig, if his widow is reliable, said nowt and simply had. By coincidence, the widow was born in Warsaw where a book is housed that was later said (unpersuasively for reasons given by Dr Pisarek) to have contained the vellum sheet on which the drawing was made. Professor Kemp thinks the late Jeanne Marchig "a person of great credibility". The journalist Simon Hewitt reported in the Huffington Post that:
"Jeanne Marchig was born Janina Paszkowska in Warsaw, into a family of doctors and lawyers. She was an only child: her father died in an accident before she was born. Her mother Elzbieta Chrostowska, an amateur wood-carver, took her to Sweden in 1939, where she grew up and married, became Janina Hama. The marriage didn't last. She met the artist Giannino Marchig on a train between Stockholm and Florence, where he worked as a picture restorer. Berenson and Wildenstein were his top clients. Although a youthful exponent of racy nudes, Giannino was no lady's man. He lived at home with his mother on the banks of the Arno. He was over 50. Jeanne was an art student. Their age-difference ran into decades. They married. People talked. Talked, too, about Giannino's wealth. What had he done during the war? Helped hide Berenson's collection from the Nazis, among other things. Did Berenson give him the Bianca portrait? Jeanne Marchig didn't know. Or wasn't saying. They moved to Switzerland. She morphed from a flirtatious livewire into a coquettish Miss Marple of unfluffy shrewdness. Giannino died in 1983. Jeanne published a sumptuous catalogue of her husband's career and religiously kept the box of pastels he had used to restore the Leonardo."
PROFESSOR KEMP'S EYE
Above, Fig. 2: The eye of "La Bella Principessa", top left, and above left (with a superimposed diagram). Top right, an eye drawn by Leonardo (reversed). Above right, an eye featured on a sheet of eyes drawn and reproduced as aids to students and artists in a famous drawing course published in the late 1860s – and later used by the young Picasso.
THE NUB OF CONNOISSEURSHIP DISPUTES IN THE VISUAL ARTS
Martin Kemp and I have recently discussed the eye in "La Bella Principessa" (top left) vis-à-vis the eye by Leonardo (top right) and I am grateful to him for this.
He believes that both eyes are drawn by Leonardo. I (a left-handed draughtsman) hold that the "La Bella Principessa" eye, with its pronounced, almost Cubist, angular and planar construction cannot conceivably have been drawn by Leonardo. There is simply nothing like it in Leonardo's oeuvre. It is a construct of an alien, more modern kind. Kemp now admits that the unnaturally thick and angular lower lid is problematic but writes: "With the exception of the angularity of the lower lid, which is in an area of some damage, it is consistent (above all the amazingly delicate lashes) with the attached [the eye by Leonardo, top right]. Leonardo's works of art are not anatomical demonstrations. It's easy to find 'anatomical erors'. I find the seizing on such things is to divert the arguments into issues of a peripheral nature in the face of evidence of a non-arbitrary kind." This is a helpfully clarifying statement, but the suggestion that the eye might have been repaired is new.
In the 2010 Martin Kemp and Pascal Cotte book Leonardo da Vinci "La Bella Principessa" The Profile Portrait of a Milanese Woman, there is no indication given in Cotte's map (Fig. 3) of repairs to "La bella Principessa" that the eye had been damaged, and Kemp, when comparing the eye with that of Leonardo's Windsor Castle drawing Portrait of a Woman in Profile (Fig. 5), wrote of it "Even Boltraffio could not achieve this. The structure of the eyelids, the delicate flicks to create the lashes, and the translucent iris of the eye are extremely close on both portraits…" Pascal Cotte goes further, claiming a "distinct and identical logic" with the eye in Leonardo's portrait of Cecilia Gallerani (The Lady with an Ermine, Fig. 4). Making no reference to injuries or repairs, Cotte specifically points in his diagram (Fig. 4) to the "The juxtaposition of the edge of the lower eyelid with the bottom of the iris". Speaking generally of the analysed physical evidence of the drawing, Cotte adds "There have been some diplomatic retouchings over the years, but this has not affected the expression and physiognomy of the face to a significant degree or seriously affected the overall impact of the portrait."
THE PRIMACY OF VISUAL EVIDENCE IN THE VISUAL ARTS
What Kemp sees as a peripheral issue that lacks "non-arbitrary" evidential value, I take to be of the essence in the evaluation and critical appraisal of (visual) works of art. In traditional connoisseurship – an area which Kemp frequently disparages on quasi-scientific professional and leftist political grounds – the test is not to identify similarities (which exist in abundance between authentic works, copies and forgeries) but to discern differences, to discriminate between products of the authentic autograph hand and closely related but variant artefacts.
Of course, Leonardo did not draw every eye as an anatomical demonstration, but nor did he ever draw an eye in ignorance of that crucial feature's anatomical construction. The eyeball, being an orb, determines the shape and forms of the surrounding soft protective tissue of the lids. Leonardo's eyes and lids are constructed with curves, not straight lines. With the four images above at Fig. 2, a connoisseur's 'eye' should recognise that even when constructing an eye with straight and not curved lines (as in the lower right demonstration drawing) it is possible to render the visible part of the eyeball conceptually if not literally spherical. That schematic drawing displays greater sculptural and anatomical acuity than does the more laboured and "finished" "La Bella Principessa". It recognises and describes with three (faint) straight lines, what Leonardo depicts with curves: the line(s) of collision between the bulging soft flesh of the lower eyelid (when the eye is open) and the more taught flesh that is stretched over the cheekbone. In the infrared image at Fig. 6 we can see with crystal clarity how Leonardo saw the structure of the lower eyelid and how he set out this structure in preliminary drawing form. While Leonardo gave fluent anatomically-informed account of eyes, Marchig was insecure in his treatment (see Art's Toxic Assets – Part II). Had Leonardo complied – against everything else in his output – with an irresistible court demand for a strictly profile treatment of a female subject's head and torso, as Kemp claims in defence of La Bella Principessa, he would have had the wit and the judgement to render the eye, too, in strict profile. "La Bella Principessa's" eye – which is smaller – is not drawn in accord with that strict out-of-perspective formal convention. Rather, it strays into looking both outwards and downwards, imparting an insecure, wary, not proud air.
MAPPING THE "RESTORATIONS" OF "LA BELLA PRINCIPESSA"
Above, Fig. 3: The colour coded map that is said to show areas of restoration in "La Bella Principessa", as published on page 133 of the 2010 Kemp/Cotte book Leonardo da Vinci "La bella Principessa" The Profile Portrait of a Milanese Woman. It is striking how discretely localised are the areas of "restoration", and how fortuitously the corresponding areas of injury had fallen in the least important parts of the image.
CONFOUNDING THE SIMILAR AND THE DISSIMILAR
Above, Fig. 4: Top, the (true) right eye of The Lady with an Ermine. Above, the eye of "La Bella Principessa". In this diagram Pascal Cotte, a brilliant engineer, sees confirmation of a common author – even at his arrowed point 2 where Leonardo's curved demarcation between the eyeball and the lower lid is set against the form-denying straight demarcations in "La Bella Principessa".
Above, Fig. 5: Left, the eye of Leonardo's Windsor Castle Portrait of a Woman in Profile (reversed). Right, the smaller, more angular and more sunken eye of "La Bella Principessa".
A common fault of copyists, pastiche-makers and forgers is to get details correct while missing the larger unified relationships which, collectively, they should constitute. The author of "La Bella Principessa" not only misses the cohering sense of the eye as a ball but even misconstrues the form and anatomical function of particular details. This error testifies to forgery rather than pastiche. We will be showing "La Bella Principessa" to be a "portmanteau work" composed from features drawn from a number of bona fide Leonardos. It can hardly seem a coincidence that the most disqualifying error of drawing in "La Bella Principessa" – the lower eyelid – occurs at the very point where damage is found in the ("prototype") work which it is most closely said to resemble. At this point the drawing's author has clearly been required to invent rather than copy or paraphrase. Indeed, in "La Bella Principessa's" eye we find a progressive falling off of anatomical and artistic credibility from top to bottom: most plausible in "La Bella Principessa" is the somewhat simplifying paraphrase of the upper eyelid. Less plausible is the treatment of the more complex and elusive eyeball and iris. Least plausible of all is the fabricated lower eyelid. Martin Kemp's claim that by drawing attention to such incompatibility we seek to divert the arguments "into issues of a peripheral nature in the face of evidence of a non-arbitrary kind" is not only unfounded – much material is in train on this attribution – it betrays a technically philistine misapprehension of sound scholarly method. Let us be clear: art, not the devil, lies in artistic detail and these details testify to authorship. We have the clearest possible understanding of how much Leonardo knew and how well he gave expression/record to what he knew/saw. It is for those who would count "La Bella Principessa" as a Leonardo to explain the disparity between its eye and that below at Figs. 7 & 8, which, on Kemp's account, were both made at the same date.
SPOT THE ODD ONE OUT
Above, Figs. 6, 7 & 8: Top, the eye of "La Bella Principessa"; Centre, the (true) left eye of Leonardo's La Belle Ferronnière, as seen in an infrared reflectogram by E. Lambert for C2RMF as published in Leonardo's Technical Practice, Paris, 2014; Above, the (true) left eye of Leonardo's La Belle Ferronnière, as seen in Pietro Marani's Leonardo da Vinci – The Complete Paintings, New York, 2000. It is, for reasons given here, inconceivable that both of these eyes could have been produced by Leonardo at the same time – c. 1496.
There is another sense in which Kemp's espousal of "La Bella Principessa" exposes his art historical method. By drawing attention to "La Bella Principessa's" many points of direct correspondence with the Windsor Castle profile portrait in terms of overall effects, pentimenti, anatomical details and so forth, the scholar strains credulity. The Windsor Castle portrait is clearly of a mature woman. It was made some 15 years earlier than the supposed portrait of Bianca Sforza who died when a child of fourteen. The Windsor drawing is made in another (and single) medium – silverpoint – in which Leonardo was effortlessly, supremely fluent. "La Bella Principessa", however, was made in an unprecedented combination of materials on a never or extremely rarely encountered-in-Leonardo support. How likely, then, is it that Leonardo would produce an elaborately finished drawing in an un-encountered mix of graphic and pictorial media and of a type nowhere else encountered in his oeuvre, of a young girl who, on Kemp's account, was drawn either directly from life or from some other unknown record of her appearance, in commemoration after her death, some fifteen years later, that would, when reversed, produce a near perfect coincidence of proportions, features and, even, pentimenti?
It would, of course, be entirely unremarkable for a forger or pastiche-maker to engineer a similar reversed coincidence of features and traits with a bona fide Leonardo work. A canny forger who happened to be a restorer of old masters – including Leonardo, as was the case with Marchig – would well appreciate the need for evidence of one or two reassuring "campaigns of restoration" in a supposed work of five centuries of age. Marchig's widow has reportedly claimed that he had indeed conducted restorations on the front of the drawing and on the back of the oak panel to which it was – unprecedentedly and, it is now claimed, irreversibly – glued. Kemp has not discussed, as far as we know, technical evidence that has been discussed by another Leonardo scholar – Cristina Geddo – that the back of the vellum is not blank as it would surely have been had it ever faced the the elaborately illuminated frontispiece of a major book as Kemp claims. For Dr Geddo, it is reassuring that the back of "La Bella Principessa's" vellum support bears "superimposed numbers…like others written in pen, such as a very pale inscription visible along the upper border of the sheet and the little winged dragon – at least this is what it seems – in the lower left corner. This feature, too, counts in favour of an attribution to Leonardo, who, even though he has never to our knowledge used a parchment support in his work, was in the habit of re-using the paper on which he wrote or drew." Of course, forgers too re-use old material.
THE AiA: AN OPEN FORUM; A PROFESSIONAL TALKING SHOP; OR, A CONSERVATION-FRIENDLY CLOSED SHOP?
Nothing can bring greater benefit to the art world than free, frank discussions and debate. The annual three-day Hague Congress is organised by a body that addresses the subject of authenticity in art and is titled AUTHENTICATION IN ART. This year's AiA congress (11-13 May) specifically addresses the voguish museum world hybrid discipline known as Technical Art History, the misapplied and anti-aesthetic scientism of which we have criticised since its earliest days (see, for example, the first post on this site The New Relativisms and the Death of "Authenticity"). Attendees at this year's AiA congress comprise "art collectors, collection managers, directors of museums and galleries, art dealers, appraisers, connoisseurs, advisors, auctioneers, insurers, investors, lawyers, authors of catalogues raisonnés, restorers, conservators, material scientists and art historians." This particular critic of Technical Art History will not be speaking even though our proposal for a paper was encouragingly received by a congress organiser who wrote:
"Dear Michael, Thank you. Very valuable to the whole set up of AiA 2016. Get back to you in the coming weeks."
The proposal had opened:
"Technical Art History is presented as a multi-discipline, international museum-standard professional synthesis that eliminates error and delivers enlightenment when, in truth, it testifies to little more than the ascendency in museums of technicians over curator/connoisseurs. This putsch began with the creation of in-house museum restoration departments where staff restorers could no longer be sacked. The National Gallery in London claims pioneering authorship of the new hybrid discipline and it perfectly reflects the new pecking order."
We were subsequently "dis-invited" through a form notification to unsuccessful applicants. Among this year's speakers will be Professor Kemp, a member of the AiA's advisory board, and Pascal Cotte, of Lumière Technology. Cotte was, as mentioned, co-author with Kemp of the 2010 and 2012 English and Italian editions of a book of advocacy, La Bella Principessa – The Story of the New Masterpiece by Leonardo da Vinci. (Kemp has been critical of Cotte's recent, go-it-alone book Lumière on the Mona Lisa – Hidden Portraits.) A working group was set up to organise this year's congress. It is comprised entirely of conservators or conservation scientists. Curators and connoisseurs are not represented. One member of this advisory group was David Bomford, who is presently the Chair of Conservation and Head of European Art at The Museum of Fine Arts, Houston. Formerly, as a senior restorer, Bomford was the architect of the National Gallery's presently stated cleaning philosophy – which we had discussed in some detail in our proposed congress paper ("…The false assurances of Clark's aesthetics/science sleight of hand haunt and deform the National Gallery. Its official conservation guide declares restorations to rest on individual restorer's own aesthetic inclinations…")
PROFESSOR KEMP'S ART HISTORICAL METHOD
In his 2014 AiA congress paper ("It Doesn't Look Like Leonardo") Kemp discussed two other Leonardo upgrading attributions with which he is associated. Namely, the two versions of the Madonna of the Yarnwinder (one of which was restored badly, Kemp once complained, by Marchig) and the massively restored wreck of a panel painting, the Salvator Mundi. His paper's abstract ran:
"The state of methods and protocols used in attribution is a professional disgrace. Different kinds of evidence documentation, provenance, surrounding circumstances of contexts of varied kinds, scientific analysis, and judgement by eye are used and ignored opportunistically in ways that suit each advocate (who too frequently has undeclared interests). Scientific evidence is particularly abused in this respect. The status of different kinds of evidence is generally not acknowledged, particularly with respect to falsifiability… I will attempt to bring some systematic awareness into this area, which is a necessary first step in establishing some rational protocols. The case studies will be drawn from Leonardo."
On reading this abstract with its scattergun slurs "opportunistically", "disgrace" and "undeclared interests", we laughed out loud. Partly because of the grandiose title – "The 2014 Hague Congress Authentication in Art – What happens when the painting you are buying, selling, investigating, exhibiting, insuring – Turns Out to be a Fake or a (Re)Discovery…" – chosen at a time when Kemp and others had failed to achieve a consensus of support for the drawing he had portentously dubbed "La Bella Principessa". But also because, as mentioned, two decades earlier we had experienced Kemp's invective and sneering distaste for traditional connoisseurs whom he sees as "a self-proclaimed (and often class-based) elite whose skills are insulated from systematic scrutiny".
In his review of the James Beck/Michael Daley book Art Restoration – The Culture, the Business and the Scandal", the authors – much as with Kemp's peers today – were found professionally wanting and morally deficient: "…Their problem is that they seem unwilling to acknowledge the status of different kinds of evidence…The slanting of arguments, manipulation of quotations, and rigging of visual evidence may be effective journalism but it is poor history…" A more focussed barb was aimed at artists' evaluations of conservation treatments: "Stalking throughout their book… is a very particular notion of 'Art' and its creators. 'An Artist' (ie What Beck and Daley understand as an artist in today's terms) is adduced as the most important arbiter of the criteria for the treatment of our historical heritage. I am unclear about the identity of this archetypal beast." Unclear indeed.
Kemp's professional aversion to the views and judgements of artists is presented as a token of "higher", more philosophically sophisticated notions of scholarly method and a scientist's preference for non-judgemental, non-subjective "evidence" within it.
CRITICAL SILENCES
While some are cowed by Professor Kemp's trademark abusive critical put-downs, others, like the blogger and art "sleeper" hunter, Bendor Grosvenor (21 April), openly admire them. We called Kemp's bluff in a letter to the THES (2 May 1994):
"…he alleges… a misuse of historical and material evidence. Professor Kemp's notions of misuse would seem to be singular: he complains, for example, that Professor James Beck and I accepted Charles Heath Wilson's clear and detailed testimony that Michelangelo had extensively revised his frescoes with glue painting, 'with unquestioning approval'. This is presented as proof of our 'lack of discrimination'. But Wilson saw what he saw and said what he said… Does Kemp have any grounds for rejecting Wilson's record?… Kemp is silent on this evidence. Why? The photographic evidence we supply of restoration-induced injuries is impugned by Kemp as 'rigged'. It is nothing of the sort – most of it was provided by the restoration authorities themselves… Does Kemp wish to defend that restoration? Is he in possession of any photographs which tell a different story?"
No grounds for rejecting Wilson were offered in reply. No contra-testifying un-rigged photographs were ever produced.
For a fuller account of the spurious charges raised by art conservators and Kemp to Art Restoration, see "Why are picture restorers allergic to appraisal?", Jackdaw, May/June 2016.
THE 2016 AUTHENTICATION-IN-ART CONGRESS AND 'DISORDERLY' SCHOLARSHIP
In this year's AiA congress paper Kemp returns to his 2014 AiA congress attack on the shortcomings and abuses he perceives in the methodologies and behaviour of all other scholars in the field, albeit in muted form. Today his abstract reads:
"A speech on Technical Art History and the way he [Kemp] implements the research on Leonardo's La Bella Principessa: the varieties of evidence and arguments, and how reactions to the attribution shed light on the disorderly nature of current methods".
A clue to where he might be going can be found on his blogsite where he has published a "reworked" version of his 2014 paper that excludes his earlier linking remarks on other Leonardo attributions he supports – "Science and Judgement by Eye in the Historical Identification of Works of Art".
The methodological schema Kemp outlines and censoriously offers to others seems little more than an overly complicated regurgitation of the tendentious, the self-evident and the true-by-definition. It leans heavily on and misapplies Karl Popper's famously illuminating discussion of scientific knowledge and methods. Kemp seems to crave an aesthetic equivalent of the decisive Popperian test of scientific "falsifiability". This is a vain, misdirected quest. Because of the profound differences between appraisal of works of art and the technical analysis of their constituent materials, Kemp is forever complicating and caveating his proposed model method. He compiles tables of hierarchies that are organised into polarising dualities. He is constantly extricating himself from fogs of his own making:
"In this and the following table, I am using the terms 'scientific' and 'art historical' in a conventional way without intending to signal that they can be isolated in the actual practice of attribution – and certainly not to suggest that the application of scientific analysis necessarily delivers more certainty than art historical evidence. In the actual practice of art history, its isolation from scientific analysis is all too common."
Which? What? To help orientate us, Kemp devises a table of criteria that are more traditionally "art historical" with the "the most malleable [being] at the top." But nothing ever comes to rest. Here, "I have added standard kinds of evidence relating to provenance and documentation that are highly constructive." If baffled by the usage "constructive", the reader must back-track to an earlier explanation that "The kinds of evidence and explanation that can be subject to various degrees of falsification can be grouped under two headings: constructive and permissive." Thus, "By constructive I mean those that add positively and accumulatively to the case being made for a specific attribution. By permissive I am signalling those that present no obstacle to the attribution being made, i. e. they offer a nil obstat."
JUDGEMENT BY EYE
When Picasso was asked what he thought of the philosophical discipline aesthetics, he replied: "Aesthetics is to the artist what ornithology is to birds." In Kemp, everything is dunked in pseudo-philosophical terminology. Take the simple clear self-explanatory notion "judgement by eye" which he offers in preference to snobby, elitist, class-based etc "connoisseurship":
"As we have seen, judgement by eye plays a key role in key scientific techniques. Although the most constructive of the kinds of art historical evidence, documentation and provenance, do not rely upon judgement by eye, it is common that this kind of evidence is not available or is less conclusive than we would wish. In many cases judgement by eye necessarily provides the actual starting point, before other kinds of investigation are undertaken. This is often the situation when a previously unknown or unrecognised work first emerges with specific claims attached to it. Let us try to formulate some propositions about judgement by eye in a somewhat Popperian manner"
Why, apart from intellectual snobbery, in a "Popperian" manner? Well, they help Kemp to conclude with the twin observations that "Judgement by eye is malleable in the light of multiple interests", and "Judgement by eye is falsifiable only by factors outside of itself." Kemp's Popperian edifice is, as it were, a perniciously misleading red herring. In truth judgements by eye cannot be equated with falsifiable scientific propositions, they are a different beast – they are critical appraisals. As such they are gambits in a discussion. They can be countered by demonstrably superior, more percipient and persuasive judgements that accord better with the material circumstances and visual facts of a given work of art. Because Kemp sets the hard and "irrefutable facts" of material analysis (many of which, he acknowledges, require judgement by eye) against what he deems the "subjective", "relative" and "malleable" act of appraisal of the (despised) connoisseur, he misrepresents what is indispensable to proper appraisals of art. Connoisseurship (the term should not frighten or repel us) cannot sensibly be treated as a natural science – properly, rigorously conducted it is an open, competitive adversarial system that is full of checks and balances wherein anything that is proposed may examined, challenged and deposed. Art world abuses certainly exist but they flourish best when legitimate criticisms and demonstrations are blocked and disqualified and critics are ruled out of court. Kemp, who despises the "class-based" connoisseur, does not respond well to criticism and prefers abuse and denigration to straightforward and healthy critical engagement. That is his loss, but also, he being a talented man, it is that of scholarship itself.
AN INTELLECTUALLY OPEN CONFERENCE
When ArtWatch UK, The Center for Art Law, and the London School of Economics Law Department, organised a conference on connoisseurship in London last December ("Art, Law and Crises of Connoisseurship"), one of the papers, "How reliable are today's attributions in art? The case of 'La Bella Principessa' examined", by Kasia Pisarek, presented a number of the interlocking art historical, aesthetic and technical criticisms she had recently published in the above mentioned Polish scholarly journal Artibus et Historiae.
Because this paper was a strong and detailed rejection of the attribution, we invited Martin Kemp to give a paper. He declined. We then invited Nicholas Turner, an independent scholar and drawings expert who had championed the "La Bella Principessa" drawing before Prof. Kemp. He, also, declined to speak. To represent the restoration-pro-active, attribution-making school of art dealers, we invited Philip Mould. Mr Mould, too, declined to speak. Shortly before the conference, Kemp, Silverman and a Polish art historian, Kasia Wozniak, all lobbied for the "balancing" inclusion in our conference proceedings of the journalist Simon Hewitt who is writing a book with the owner of La Bella Principessa, Peter Silverman – who tells us that the book is on "various aspects of the art market, sometimes highlighted by others' and my own discoveries". Hewitt attended the conference and, from the floor, launched an assault on Pisarek's case – but did so, we later learned, on the borrowed authority of Kemp who had "prepped" him for the occasion on objections he had framed in response to Pisarek's Artibus et Historiae article. Kemp later submitted his lengthy response to Artibus et Historiae for publication but it was turned down. This article has now been posted on the AiA Congress website. Perhaps, in the interests of scholarly balance, the AiA congress will now also post the article by Dr Pisarek which Professor Kemp aims to rebut? Perhaps the Congress might also consider posting our own initially valuable-to-proceedings but later rejected paper on Technical Art History?
Michael Daley, 3 May 2016
COMING SOON: The Salvator Mundi, Giannino Marchig, Left-handedness and "La Bella Principessa"
---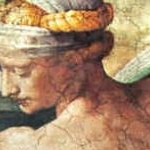 6 June 2014
The tide continues to run against supporters of the Vatican's 1980s and 1990s restorations of Michelangelo's Sistine Chapel frescoes, but it looks as if the National Gallery's technical conservation division might be about to attempt a last-stand defence of the proclaimed "Gloriously Recovered Colours" that were said to have resurrected a "New Michelangelo". An exhibition at the Gallery, Making Colour (June 18 to September 17), is to examine the stuff of pigments, in the course of which… Michelangelo is to be enthroned among the great colourists Titian, Turner and Matisse. The manoeuvre shows signs of back-firing.
The Times' art critic Rachel Campbell-Johnston was healthily wary and alert to art world conservation politics when previewing the exhibition ("True colours: from Titian to Turner", The Times, 31 May 2014):
"It is wilfully provocative to put a sculptor most famous for his pallid stone carvings on a list of the world's greatest colourists. But his Sistine Chapel paintings – coming together as they do to create the single greatest pictorial scheme of the Italian High Renaissance – are among the most vibrant works of western art ever created. And after a recent and highly controversial restoration in which solvents were used to strip away half a millennium's worth of accrued candle smoke and grime – and with it, many argue, the artist's own shadowy subtleties – Michelangelo is being reassessed. Every book on this artist will have to be rewritten declare historians who marvel at the newly revealed drama of vivid colour. Others, however, remain not just sceptical but deeply dismayed at the irreversible damage that the cleaning has done."
Even the restoration-friendly Art Newspaper carries seditious words on conservation and the Sistine Chapel in its current (June) issue. The spat that we reported between Bendor Grosvenor ("Art historian, dealer and broadcaster", of the Philip Mould and Company gallery), and Martin Myrone ("Lead curator, pre-1800 British art at Tate Britain"), at last month's Mellon Centre conference on connoisseurship and educated eyes, is re-run in the Art Newspaper under the heading: "Do we need a return to connoisseurship?" Dr Grosvenor's latest comments on restoration and connoisseurship are, however, almost cryptically condensed. They read in full:
"I despair at seeing a picture over-cleaned through a conservator's misunderstanding of how an artist worked, and the removal of an original glaze in the belief that it is either dirt or over-paint (the Sistine Chapel is the most depressing example of this)."
For the record, Dr Grosvenor's Mellon Centre mea culpa of May 2nd was delivered as follows:
"And to show why I think that connoisseurship has such a valuable role to play in conservation, let me mention what is – let me end with what is probably the most single important painting in Western art history: Michelangelo's Sistine Chapel ceiling. I recently went to Rome and saw the ceiling for the first time, and as I was standing underneath it with my binoculars, being jostled this way and that by the crowds, I am afraid I got a terrible shock. I always used to think that critics of the Sistine Chapel restoration were being slightly myopic, or a little bit obsessive, and that trained restorers surely at this level were infallible, and couldn't possibly damage pictures. But how wrong I was! The Sistine Chapel has been subjected to the most brutal over-cleaning imaginable. I don't mean the exposure of the bright colours which we see looking so nice here, which most people fixate on, but the actual removal, through simple abrasion with solvents and a rough sponge, of the crucial darks and shadows which gave the ceiling so much meaning and form. Though we don't have time to go into the debate here as to whether Michelangelo worked a secco on the ceiling or purely in fresco it seems to me that the whole approach to the cleaning of the ceiling was fundamentally misunderstood. But my contention is that if the restorers had, in fact, been real trained connoisseurs of Michelangelo's work and were not just pure technicians and had a feeling and an eye for how Michelangelo intended his pictures to work they might not have made the same mistakes. And I don't think I can really make a greater example of why connoisseurship matters. Thank you very much."
The now linked battles over art restoration and connoisseurship are intensifying. (We are intrigued to know what Dr Grosvenor thinks of the Philip Mould gallery's own picture cleaning methods. We do know that even when restorers aim to remove just "varnish", real paint often comes off in the wash – as seen at Figs. 12 and 13. Would the risks not be all the greater when restorers are removing what they take to be "re-paints" from pictures in a hunt for better work underneath?) The museum world's phoney "Culture Wars" between a supposed but now mythic Art Establishment (look at the recent membership of the Royal Academy and its Summer Show banner "Discover the new; discover the now") and the Tate and State-pampered, edgy, head-banging contemporary art sensationalists is masking a fundamental art world schism that shows signs of turning ugly. Dr Grosvenor's ideologically opposite number at both the Mellon Centre conference and the Art Newspaper forum, was Dr Martin Myrone – who happens to have hit the headlines. Tate Britain is mounting an exhibition of British folk art (see "Tate Britain rejects 'elitist' Old Masters as Turner makes way for thatched king", the Times, 5 June 2014). Tate's press release declared "British Folk Art will include surprising and diverse examples of British folk art, from rustic leather toby jugs to brightly coloured ships' figureheads. The imposing larger than life-size thatched figure of King Alfred created by master thatcher, Jesse Maycock, in 1960 is one of the exhibition's highlights."
News of this exhibition almost caught us off-guard: when Tate spokespeople witter about "diverse" and "surprising" things, we instinctively reach for our cultural pistols, so to speak. But for once, the artefacts clearly are of interest (see Fig. 11) and worthy of attention. The bone cockerel shown in the Times is, in its wit, force and verve of plastic articulation, the superior of the over-sized blue cockerel presently occupying the fourth plinth in Trafalgar Square – which itself is the best of a very long, very bad bunch of occupants. The straw man, likewise is, with its subtle, ominously Germaine Richier-like weight-shifting presence, more than an expressive sculptural match for, say, Sir Anthony Gormley, R. A.'s turgid "Angel of the North". In short, we have no problem with the subject of the exhibition: quality is, as quality is found. No problem, that is, except this: the Tate is not parking this exhibition in Tate Modern's vast halls or spinning it as an overdue and welcome blast against the enfeebled self-indulgence of today's decayed fine art tradition. Instead, it treats this folk art as vindication of that very sector (because Tracey sews and Grayson potters) and is using it as yet another way of denigrating and humiliating odious, elitist Old Masters. (One more sign, perhaps, of the un-wisdom of permitting one man an unbroken, guaranteed-for-life, twenty-six years long reign of tenure at the Tate?)
Insofar as Dr Myrone's dense sub-Marxian jargon in the Art Newspaper permits appraisal, it would seem that his antipathy to the notion and practice of connoisseurship is deep and visceral. As he puts it in the Art Newspaper:
"…Instead, contriving the resuscitation of connoisseurship on the basis that its worth is self-evident may be retrogressive, obscuring the stakes and investments actually brought into play as the different parties involved (academics, curators, dealers and so forth) establish their relative authority and their claims to public attention…Arguably, the only thing that now distinguishes connoisseurship as such is the element of economic and social purposefulness, its specific role as a way of talking about art and asserting aesthetic merit in terms which are readily translatable into economic value. The language of connoisseurship is simply more compliant to the needs of the market than other forms of historical discussion, which may be more open-ended and questioning, less certain about the judgement of value.
"Moreover, allowing the issues of authenticity and authorship to overshadow all the other issues and questions around historical works of art risks impoverishing our understanding and enjoyment of art's rich histories and our ability to communicate this in genuinely open-minded, engaging and thought-provoking ways. There is nothing, I think, radical or outrageous in pointing out that connoisseurship has served to reinforce social difference and further material interests over history.There are numerous studies which testify to this. What would be absurd would be to claim that this has somehow stopped in the present age and that connoisseurship is now absolutely removed from struggles over cultural authority…"
What is so sad and alarming is that art professionals working in the most elevated art institutions should be so antipathetic to art as art. As for lucre, they are happy to pursue careers and draw salaries working among art as long as it can be made instrumental – serve some "enlightened" progressivist, consciousness-altering, society-levelling social force. This is sad because it is philistine. It fails to respond directly, unashamedly, unapologetically to art itself. It is dangerous because should such blinkered aversions gain an absolute upper hand, cultural repression would result. Dr Myrone is clearly a conscientious man with the interests of the common weal at heart. But if we were to deny contemplation of the highest, the best, and the most life-enriching art to all, we would gain nothing and simply add cultural and personal impoverishment to existing social ills.
This antipathy to connoisseurship must be defused. First, let us recognise that it really doesn't necessarily come with snooty baggage or an eye on the financial main chance. That, at heart, it is a perfectly simple, decent and desirable matter; that it is comprised of nothing more odious than an ability to discern qualities that are of value. Second, that every art school lecturer used to recognise "the hand" of every student. We say "used to" because artistic hands are only evident when common cultural purposes are pursued through limited artistic means (as when all art students drew and drew from the same casts or figures). If scrunching paper and blinking lights count as art today then connoisseurship is already dead – and Dr Myrone can chill. He may, on the other hand, already be halfway to connoisseurship himself – in the Art Newspaper, he also writes:
"It is perfectly possible to talk about technique, authorship, authenticity and quality without recourse to the rubric of connoisseurship. Moreover, the application of skill in these various matters is part of the every day work of the art historian and curator, tending in practice to be rather modest and mundane. It is just part of the job."
Well, which is it to be? If connoisseurship is being done routinely, albeit under a different name, what is the problem? And why should we not talk about the doing of it, on the assumption that some may be doing it better than others?
In art practice itself, every proper artist is a connoisseur, not least of his own work. Every teacher forms preferences and will see more of value in the productions of one student over another. That is connoisseurship in action. Nothing to be ashamed about. When teaching in art schools it is not unheard of to encounter a student from Eton or from the Old Kent Road. Proper professional concern for quality and talent puts the Old Etonian on a level playing field and at risk of being outclassed by the greater talent of someone from nowhere. Dr Myrone complains, as reported in the Times, "We have rested much more on the idea of a canon of great masters, a Hogarth-to-Turner story…it is a fairly narrow kind of canon. A select few artists have been elevated, but there is a whole world of making and physical production which is really exciting." And so there is – but what humbug: narrow canons? How many working illustrators, film animators or car designers win Turner Prizes or get elected to the Royal Academy? Is everything really of equal value to the Tate? Are all avant gardists of the same merit? On what basis, then, are the Turner Prizes awarded? If someone scrubs a painting and features come away, as was the case with the group of lads holding a ladder at the top of Fig's. 7 and 8, would it be a good and desirable thing if art historians lacked the critical visual ability to notice – or the courage to speak out? Dr Grosvenor has at last cottoned on to the menace – is Dr Myrone still not up to it? Has he not yet come across the excellent post on Grumpy Art Historian which carries this helpfuly clarifying comment:
"Why cannot the art historian emulate [the archaeologist] and treat all images simply as artefacts of a given culture? I think the answer is simple. Such pretended scientific objectivity would rapidly lead to the suicide of our subject. On a purely practical level the archaeologist is saved from the agony of selection by the relative scarcity of his evidence. We are in a very different position. Once we decided not to make any distinctions between painting ceilings or, for that matter, assembly halls, we would be so swamped with material that Michelangelo's or Wren's creations would be lost in an ever-swelling card index"
Michael Daley
Comments may be left at: artwatch.uk@gmail.com
---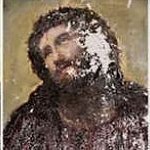 6 January 2014
Assaults on History: Dishing Donors; a Vatican Wobble; and, Reigniting an Old Battle of Hearts, Minds, Interests and Evidence
We had a good and eventful campaigning year in 2013. At home, ArtWatch was invited to speak in the Scottish Parliament for the interests of art and against a municipal arts bureaucracy seeking to overturn a prodigiously generous benefactor's wishes and instructions in order, effectively, to reward its own negligence with an extension of powers and a major capital project (without clear costing). Our views on this proposal were carried in the October Museums Journal, the December Apollo (see Burrell pdf) and in the Sunday Times (Scotland). We found ourselves in the midst of a high-level museum world schism.
MacGregor versus Penny
Speaking for the overturning of Sir William Burrell's terms of bequest was the Glaswegian director of the British Museum and former director of the National Gallery, Neil MacGregor. Mr MacGregor had agreed (presumably with the blessing of his trustees) to be co-opted as an adviser and declared partisan onto a Glasgow Life body – "Burrell Renaissance". In support of Glasgow Life's ambitions, MacGregor expressed with characteristic (lawerish) eloquence impatience with the length of time in which The Living might find themselves governed by the Wishes of the Dead. The present director of the National Gallery, Nicholas Penny (a scholar, rather than a populariser of others' scholarship) spoke no less eloquently in opposition: "What is very often forgotten in discussions of this kind is the moral advantage and tangible benefit of a declared preference for honouring the wishes of the donor. Real concern for the future is always more persuasive in those who have a genuine feeling for the past."
Parliamentary Concerns
The matter will come before the Scottish Parliament this month. Intriguingly, one of the members of the parliamentary committee that scrutinised the Burrell Lending request from Glasgow Life, Gordon MacDonald, SNP MSP, told yesterday's Sunday Times (Scotland) that: "I too was concerned at the cost of £45m bearing in mind that Kelvingrove refurbishment cost £29m and they raised £2.5m from sponsorship and donations. The major work at the Burrell is a complete new roof and removal of lecture theatre to create new gallery space. Both of which will be costly, but £45m?"
Fresh Crimes Against Art and History
Internationally, two recent horrifically destructive mural restorations (the first in Spain and another in China, see Figs. 1 to 4) had reminded many of the great Sistine Chapel cleaning controversies of the 1980s and early 1990s (see "Restoration tragedies"). In January 2013 we were drawn back into that monumental Sistine Chapel restoration controversy (which had triggered ArtWatch's founding in 1992) by an official acknowledgement that Michelangelo's stripped-down ceiling frescoes were prey to failures of environmental regulation that were being exacerbated by swelling visitor numbers. We had warned against such failures twenty years earlier: "Artificially induced changes in moisture, heat and patterns of air convection can themselves do gross damage…The most obvious risk is that external air-borne pollutants will be pulled in." ("The Physical Condition of the Sistine Ceiling", Chapter IV, p.122, Art Restoration ~ The Culture, the Business and the Scandal, London, 1993.)
An Old Crime Implodes
At the beginning of last year, Antonio Paolucci, the director of the Vatican Museums, insisted that whatever the problems, visitor numbers could not be restricted: "We have entered the era of large-scale tourism, and millions want to enjoy our historical culture. Limiting numbers is unthinkable." Today, the unthinkable may be on the cards. Paolucci acknowledges in this month's Art Newspaper that the huge increases in visitor numbers (5,459,000 last year from 4m the year before) constitute his biggest practical problem:
"…The sheer numbers can be damaging, especially in the Sistine Chapel, which everyone wants to see. At the height of the season it gets 20,000 to 25,000 people a day, all breathing out carbon dioxide and vapour and bringing in dust. We are employing Carrier, a top US firm [who donated and installed the presently failing system] to work out a method of dealing with humidity; otherwise we will have to limit numbers…" (Emphasis added.)
On January 2nd Paolucci expressed further concerns in a Vatican museums press release: "I'm asking myself what will happen during the coming Easter holidays and the great canonization of Popes John XXIII and John Paul II. This will bring to Rome an immense mass of Catholics from every part of the world. Such extraordinary numbers oblige one to make some fundamental and priority considerations. The objective must be from now on to observe constant maintenance and preventive conservation of the Heritage. To do so we must provide ever more important resources." At the same time, Paolucci promised that, after 3 years of work, all will be ready in May for the "improved air conditioning, reduction of pollutants and humidity control of the temperature."
Antonio Paolucci, a distinguished Renaissance art scholar (and student of Roberto Longhi), might be thought to be in an impossible position as director of the Vatican's museums. Presently, Michelangelo's frescoes are being devoured by pollution and condensation that are the inescapable by-products of permitting the Sistine Chapel to serve as a tourism cash cow. At the time of the last restoration of the ceiling, the Vatican's finances were a source of scandal (one of its bankers had been found hanged on a bridge in London). On December 7/8 last year the Financial Times reported "The Vatican bank was established to serve the work of the Catholic Church around the world. It has now become synonymous with financial scandal. An 11-month FT investigation reveals the extent of mismanagement at the Euros 5bn-asset bank and the murkiness of its operations that finally led regulators, international agencies, big banks and even Pope Francis himself to take action." (Rachel Sanderson, "The Scandal at God's Bank".) In this climate, is cutting back visitors really an option? For that matter, is the new air-conditioning system promised for May capable of coping with yet further increases of visitors of the kind indicated by Paolucci?
In the absence of dramatic reductions of visitor numbers (which must presently be netting in excess of £75m p.a.) it is hard to see how any amount of conservation tinkering might resolve the present crisis. It would never be logistically possible to seal every visitor inside a "moon-suit" that would prevent the destructive cycles of evaporation and condensation that were already known in 1993 to be creating continuous migrations of salts and vapour within the frescoes. (At that date it was established that some 425 kilos of water were being pumped into the chapel's microclimate by the daily total of 17,000 visitors. On today's visits that volume of water must reach 600 kilos per day.)
No increase of expenditure could reverse the initial un-wisdom of stripping Michelangelo's frescoes down to the bare plaster, thereby both bowdlerising his art and exposing its remains to environmental degradation. No expenditure could put back the glue painting with which Michelangelo had modified and intensified the sculptural presence of his figures and the unprecedented dramatically illuminated theatre which they occupied. Those characteristics had startled and awed his contemporaries. They were repeatedly recorded in copies made in Michelangelo's own lifetime and for centuries afterwards (see, in particular the late 18th century copy opposite at Fig. 8).
The Vatican is presently attempting to rebuild the relationship between the Church and contemporary art that was sundered 200 years ago. It is a noble aim but it will remain a vain one until the corruption of art history that followed the restoration of Michelangelo's ceiling is acknowledged and addessed. What Michelangelo achieved on the ceiling was unprecedented and precious: a profoundly spiritual fusion of the human and the divine that was rendered corporeal and situated in a palpable space contiguous with our own. Scholar supporters of the restoration claimed in defence of the emasculation of that original stupendous and unique achievement that we could now make "more sense" of Michelangelo; that we could now see a clearer link between his art and that of the inferiors who preceded and followed him. As long as the Church continues to endorse so unfounded, untenable an account, it will be in no moral position to forge any constructive relationship between itself and today's artists.
If the cash flow is to be maintained and if Michelangelo is to be preserved, there would seem to be only one conceivable solution: as with other environmentally vulnerable archaeological/artistic sites, a full-size, absolutely faithful facsimile of the chapel will have to be built as a destination for the ever-swelling press of tourists. Creating an alternative "virtual" chapel might seem a shocking prospect and a colossal admission of failure but would it be more unpalatable than proceeding with the proposed plan described in our previous post to turn the remains of Michelangelo's own frescoes into a "virtual" colourised caricature of themselves with 7,000 individually attuned colour-enhancing LED lights that would flood the ceiling with an artifical and chromatically falsifying light ten times more powerful than today's? Building a facsimile to draw the tourists would mean that what survives of Michelangelo's original work might then be left in peace, as it is, and once again in a congenial, stable climate.
Further and Fresh Doubts
On November 30th Peter Aspden, the Financial Times's culture correspondent, declared that the restoration of Michelangelo's Sistine Chapel frescoes ("the most important such project in recent history") had been a "crushing disappointment". Recalling that before restoration the frescoes had been "more real, more subtle, more moving", Aspden noted that arguments in defence of the restoration "have been rebutted, with no little ferocity." If Michelangelo's Sistine Chapel frescoes remain the worst case of injuries suffered in the great post-war restoration bonanza, they are not alone. Fortunately there are increasing signs of doubts about modern restoration procedures elsewhere. Consider this further critique of picture restorers that emerged from a most surprising quarter on December 17th:
"…The problem is, each generation of conservators has always thought that they, uniquely, had the definitive solution to fixing works of art. In the world of pictures, today's conservators spend much of their time undoing the earlier, bad restoration of their predecessors. For example, the dreadful wax re-lining technique all the rage only a generation or so ago is now routinely removed, as over time the wax creates a dull, thick layer which affects the paint surface. Before that, there was a fashion for planing down pictures on panel, and laying them onto canvas, with all the attendant holes and large losses that entailed (see for example the poor Bridgewater Raphaels in the National Gallery of Scotland). More recently, conservators thought they had invented a synthetic varnish that didn't go yellow with age. But now we are discovering that it just goes grey instead. So the pictures have to be cleaned all over again. It's a fact that over the course of art history more damage has been done to pictures by those claiming to be 'conserving' them than anything else. We can only wonder which of today's foolproof conservation techniques will have to be rectified by tomorrow's restorers. Sometimes I think it's all a giant, inter-generational job creation scheme by some shadowy, global conservator's union."
We had noted on 12 July last year that "There has never been a make-work project like art restoration", and earlier, on 17 March 2011, that "Art conservation is now a substantial vested interest, a business with a shifting ideology that serves as self-promotion… Regardless of conservators' good intentions, the fact remains that their treatments alter the material fabric and aesthetic appearance of works of art. Alterations are made on promises to prolong life, prevent deteriorations and recover original conditions, when history repeatedly shows contrary outcomes". Although we greatly welcome the recent tacit endorsement, its source is perplexing. The author, Bendor Grosvenor, made these remarks on his (lively and informative) blog, Art History News.
Art Market restorations
Mr Grosvenor, a modern historian by training, has for a number of years worked as a researcher and, latterly, as a second pair of eyes for the Mayfair art dealer, Philip Mould, who happens to be a highly active "stripper-downer" of paintings in search of something better and more valuable underneath. In countless BBC television programmes, in his 1995 book Sleepers and in his 2009 book Sleuth, Mr Mould has been a most effective propagandist for today's professional restorers, of whom Grosvenor evidently now entertains doubts. Mould himself has conceded with increasing frequency that great risks attend the stripping down of paintings. When asked recently on the best method of cleaning pictures, he replied somewhat flippantly "With spit and polish" and made no mention of the solvents – principally acetone – and scalpels used by his own restorers. (We have been haunted for some years by advice given on how to remove nail varnish when no acetone nail varnish remover is to hand: brush on fresh nail varnish, leave for a few moments and then wipe off. The acetone in the new liquid varnish swiftly dissolves the old hard varnish enabling both to be removed with the same cloth.)
Concealment and Disclosure
With the public museum sector we feel compelled to examine the bizarre and perverse phenomenon of promoting demonstrably wrecked paintings in special loan exhibitions. One such is the Clark Institute's Turner "Rockets and Blue Lights", which work is once again being promoted in Britain as the Belle of Turner's Ball, this time at the Greenwich Maritime Museum's "Turner and the Sea" exhibition. As our colleague in New York, Ruth Osborne, has established, another such restoration-wrecked picture hangs in the Frick Collection as an autograph Vermeer ("Vermeer Interrupted: A Study of Johannes Vermeer's 'Girl Interrupted at Her Music' at The Frick Collection"). The Frick has refused to release to ArtWatch an archive photograph that shows the frequently undone and redone picture at its most pictorially deranged and incoherent "in-restoration" state. A copy of that photograph is held by the Getty Institute but it cannot be released because of the Frick's enforcement of copyright ownership. All but the most informed visitors to the Frick will likely have no inkling of what lies beneath the present surface. Where Philip Mould seeks to identify and uncover works of quality that have been distorted by later accretions (- the art trade's "sleepers"), the Frick presently conspires to pass off tricked-up underlying pictorial carnage as Vermeer's own handiwork.
The Frick is not alone. The Phillips Collection in Washington has repeatedly spurned our requests to examine the conservation and filmed records of the Kecks' ruination of Renoir's "Luncheon of the Boating Party". Museums have grown bolder in promoting their own conservation efforts, sometimes placing restorers behind glass walls to permit public scrutiny. This seeming increase of public accessibility can have an ulterior motive: one leading international conservator disclosed that the practice serves to prevent embarrassing public outbreaks of shock and indignation when familiar works are unveiled after long incarceration in conservation studios. A Turner painting currently undergoing such public exposure is running at the Bowes Museum where the restorer is presently taking a break after encountering difficulties not identified by preliminary "scientific investigations" – the very type of investigation in which Philip Mould has expressed great confidence.
As we have seen in a number of televised Mould restorations, carrying out preliminary scientific tests does not eliminate surprises in the course of restoration once restorers start swiftly cutting through varnishes with their swabs and solvents to get to the paint underneath. We remain sceptical of the value of preliminary scientific or chemical analyses, not least because, as in the case of Michelangelo's Sistine Chapel ceiling, the analysis said to "prove" the artist had not completed his frescoes with glue-based painting conflicts with other more relevant – and, in fact, irrefutable – proofs of the kind often demonstrated on this site, as here today at Figs.13, 14 and 15.
ArtWatch has another full and ideologically challenging year ahead but a first priority will be to demonstrate the extent to which naïve and misplaced faith in today's restorers can make professional monkeys of scholars, curators and trustees.
Michael Daley
Comments may be left at: artwatch.uk@gmail.com
---
wibble!