This week Yale University Press published Art History and Emergency, a book of essays assessing art history's role and responsibilities in what has been described as today's "humanities crisis". It explores how artists, art historians and related professionals respond to pressures and demonstrate worth.
It considers how it might be possible to think deeply about art objects and images without losing the intellectual intensity of the best works being studied. (We are tempted to hold that a clear distinction should always be drawn between making and appraising art. Fuseli held it desirable to maintain such a division even within the production of art when he advised artists to conceive with fire but to execute with phlegm.)
The content and timing of Art History and Emergency must coincide embarrassingly for its publisher with the profound collapse of scholarly confidence triggered by a radical restructuring of Yale University Press's own art historical programme. There is also irony in the fact that this particular examination of the "humanities crisis" is published in the "Clark Studies in the Visual Arts" series. ArtWatchers will be familiar with the Clark Institute's own contribution to that crisis through mistreatment of paintings and breaches of its founder's terms of bequest. (See "Taking Renoir, Sterling and Francine Clark to the Cleaners" and "From Veronese to Turner, Celebrating Restoration-Wrecked Pictures".)
Art is perpetually vulnerable to wrong-headed, impetuous and destructive administrative impulses. Its traditions are slow to build but all too easy to dismantle – an architect in revolutionary France devised a way of destroying Gothic churches in an afternoon. When Sterling Clark's widow died the Institute's staff rushed to "restore" paintings against Clark's explicit terms and despite the fact that he had carefully bought un-restored works in excellent condition. Paintings are not the only victims of administrators wishing to make their mark.
A LETTER OF MASS PROTEST BY SCHOLARS
On 8 July a letter signed by more than 290 scholars from 77 universities, and 30 museums and institutions in 9 countries, was sent to Peter Salovey, the President of Yale University; Susan Gibbons, the Librarian and Deputy Provost for libraries and scholarly communications, Yale University; and John Donatich, the Director of Yale University Press. The letter had been framed by two scholars, Professor Andrew Saint and Professor Jules Lubbock, in protest against what has been widely taken to be:
"[A] grave threat to the future of excellence in publishing books on art, architecture and design in Britain, the United States and around the world."
This threat is seen to come from a "restructuring" of the Yale University Press (London)'s art books under the Managing Director, Heather McCallum, whose actions are supported by the (interlocking) directors and trustees.
Over the past forty years this university press is widely regarded as having built an unparalleled record for first-class, good-looking and scholarly books on the visual arts. This much-admired tradition was established by John Nicoll in the early 1970s and has continued under two outstanding editors, Gillian Malpass and Sally Salvesen, whose experience, scholarship and eye for design earned international acclaim, the gratitude of many eminent authors, and many awards.
Malpass and Salvesen are being sacked to make way for an editorial director (on whom, see below). This restructuring – for which no financial requirement or other necessity has been demonstrated – has caught the art world unawares. No one had been consulted in London – not even The Paul Mellon Centre in London whose generous financial support, together with that of The Yale Centre for British Art, lies behind much of this outstanding publishing. Although the top-down restructuring operation was hatched in secrecy and executed by fiat, its intended means and underlying rationale had peeped out two years ago.
A BAD IDEA IN THE MAKING
In the absence of consultation and transparent policy-making, institutional players put the spotlight on their own standing and tastes. At a conference in Berlin in 2014, Francis Bennett, the deputy chairman of Yale University Press, issued a "Positioning statement" that was both portentous and alarming. (It is to be found in full here.) Mr Bennett's c.v. seemed to have run into the sand when, after a mixed career in publishing ("My first managing directorship [was] an unhappy time at WH Allen, but I learned to run a company"), he became an electronic publisher and set up a company, Book Data, that was sold in 2002.
Today, as deputy chairman of Yale University Press, Mr Bennet's views and his declared "vision for the future of academic publishing (2020)" merit close examination. He prides himself on a commitment to professionalism and "a questioning of orthodoxies" when his own views betray prevalent patterns of banal management-speak and received wisdom. He fixates on "trends which will force change on university presses" when Yale University Press is anything but a run of the mill university press. He sees university education as "becoming a global trading commodity, aka the knowledge economy".
In other generations such over-heating and simplistic techno-Futurist visions might well have been taken as disqualifications for a leading role in venerable and high-minded cultural institutions. Mr Bennett thrills that "Communication is instant" and that "Market expectations are immediate", seemingly without awareness that current trends are never irreversible escalators to the future and that the chief distinguishing traits of markets are volatility and unpredictability. As for the supposedly irresistible force of techno-determinism, far from knocking out hard-copy books, e-book tablet sales have already levelled off. Television did not kill off cinema or radio. The world, for the imaginative and the enterprising, remains full of niches and opportunities, and books remain phenomenally attractive and enduringly user-friendly artefacts.
BRAVE NEW ACADEMIC WORLD AND THE DEMISE OF PEER REVIEW
Mr Bennett betrays a strikingly short term view of the future and confidently predicts that within four years we will occupy "A new academic publishing world" in which the printed book with a high price and a small market will have vanished. Peer review will also have gone on grounds of being too slow. To survive at all, university presses must now accept that their "traditional methods must change". Under the Bennett Prescription, change means becoming "brands" that support the "extended reach of their owners". One word is absent in Bennett's programme. It is scholarship.
On the internal evidence of this particular positioning statement it might seem that the lacuna is the product of a personal aversion as much as a reflection of institutional policy. The deputy chairman of Yale University Press came from an academically distinguished family. His father was a Cambridge don. His mother was an author of biographies. An aunt was principal of St Hilda's Oxford. One uncle was a don and then a civil servant; another was a don and then the Astronomer Royal. This Bennett confesses that he "couldn't compete, so became a publisher." Also absent is the term "charitable mission" which notion is central to Yale University purposes and is stated like this:
"Yale is committed to improving the world today and for future generations through outstanding research and scholarship, education, preservation, and practice. Yale educates aspiring leaders worldwide who serve all sectors of society. We carry out this mission through the free exchange of ideas in an ethical, interdependent, and diverse community of faculty, staff, students, and alumni."
For Mr Bennett the future is pre-ordained and it's anticipated imminent impositions are relished in business-speak:
"The academic publishing process must respond by creating a new model. The present system is too slow at experimenting and adopting new models – and will be left behind if it doesn't change."
Left behind what? The publishing world is various and serves many purposes well and simultaneously. What law says that academic publishing must travel in tandem with cut-throat commercial publishing where economies can be made through skilful mass-marketing? Why must great, richly-endowed and tax-favoured universities cease to give succour to scholars?
YALE UNIVERSITY'S MISSION
Yale University Press happens to have its own mission. Its purpose is to play a key role in the university's core mission of "improving the world today and for future generations through outstanding research and scholarship, education, preservation, and practice" and, specifically, to do so by publishing "books and other materials that further scholarly investigation, advance interdisciplinary inquiry, stimulate public debate, educate both within and outside the classroom, and enhance cultural life."
AN EGREGIOUS REPLY
How, then, did this month's appeal from Professors Lubbock and Saint and their many scholarly associates go down when sent to Salovey, Gibbons and Donatich? The reply came only from John Donatich, who is both the Director of Yale University Press and the Chairman of the Board of Trustees, Yale University Press London, and Heather McCallum, the Managing Editor of Yale University Press London.
John Donatich's appointment in 2003 was highly welcomed. He arrived as the departing publisher and vice president of Basic Books, having previously served at HarperCollins from 1992-1996 and before that from 1989-1992 as the director of national accounts for the Putnam Publishing Group. All was auspicious in that now long ago-seeming world. Anthony Kronman, the dean of Yale Law School and the chair of the search committee, said of him: "John has a scholar's taste, an editor's eye and bookseller's experience and judgment," and, "He possesses just the combination of qualities we sought when we began our search and he brings to the Press great vitality, high idealism and a profound love of books." Mr Donatich responded graciously and fittingly:
"I am thrilled to be joining this prestigious press and invited to help shape its future. Yale University Press commands a unique and leading position among university presses. I can't imagine a better place for scholars and intellectuals to publish books."
Quite so – but today Donatich's and McCallum's (seemingly "lawyered") joint reply to the anxious scholars insults their intelligence. It describes their anxieties as products of (a mass) confusion. It contends that, on the one hand, they have nothing to fear, and that on the other, they can do nothing to reverse the done deal. In a torrent of blather about seeking to help YUPL to "flourish and lead in the years ahead" by a reorganisation that "is by no means confined to the Art department [because] it is part of a company-wide initiative" the pair insist that the restructuring "was thoroughly researched and discussed at great length" and, besides, that "it has the full support of the YUPL Trustees, Yale University Press and Yale University leadership". On the nature and purpose of the restructuring, we find echo of Bennett: "However, in the context of the ever-changing publishing arena, maintaining these standards requires a fundamental reappraisal of YUPL's entire operation".
Logic escapes the twin authors who insist that the restructuring has been discussed at great length while justifying their own secrecy about it and its consequences: "As we hope you will appreciate, a complex company-wide restructure of this magnitude is a confidential process and it would not be appropriate for us to enter into discussions about individual members of staff." At the same time there is a brass-faced insistence that "We have fully apprised both the Yale Centre for British Art and the Paul Mellon Centre about the reorganisation of YUPL and have regularly informed them about the changes of personnel that have followed…"
The facts must speak for themselves. Two principal and outstanding editors at Yale University Press (London), Gillian Malpass and Sally Salvesen – who have established the very qualities at issue – are to be replaced by an Editorial Director for Art and Architecture, Mark Eastment, under whose direction "we will develop exciting and innovative books which lead agendas…" When asked last year what he most enjoyed about his job as director of publishing at the V&A, Mr Eastment replied "the challenge of balancing the financial expectations of the museum, by generating as much revenue as possible (all our end-year profits are given back to the museum) along with the academic wishes of curators."
It would thus seem that proven and acclaimed excellence is being put at risk on an opaque, non-discussable promise of changes being made within some vaguely perceived "ever-changing" and economically-menacing publishing arena. On such an inadequate prospectus, scholars have very clear cause for alarm. To indicate the potential loss we now face under an apparently panicked and insecure Yale Administration, we cite an earlier demonstration that serious scholarship is a collective, slow-running cumulative process. (See Art's Toxic Assets and a Crisis of Connoisseurship ~ Part II: Paper (sometimes photographic) Fakes and the Demise of the Educated Eye.)
HOW SCHOLARSHIP WORKS
In her magnificent 2005 Yale University Press monograph The Pollaiuolo Brothers – The Arts of Florence and Rome, Alison Wright describes a particularly vexing "market for copies, fakes and over-ambitious attributions" but gives gratitude for the fact that she need not re-invent a particular wheel by sifting it all afresh. Instead, she cites Professor Hellmut Wohl's 1980 New York University monograph The Paintings of Domenico Veneziano – A Study in Florentine Art of the Early Renaissance in which he had, as Dr Wright acknowledges, "listed the myriad attributions under which surviving Florentine female profiles have passed…" Writing a full generation on, she gives specific thanks that "Wohl's study absolves me from a repetition of this unrewarding task." Prof. Wohl had taught art history at Yale University before his Professorship at Boston University and he had studied Domenico for three decades. Dr Wright is Reader in the History of Art at University College, London. Such books as theirs are bricks in civilisation's walls. They should be cherished, not implicitly slighted – and other scholars should not be denied the opportunity to produce such books through a major university's press.
The President of Yale University, Peter Salovey, may prove wise not to have attached his own name to so egregious and unsatisfactory a reply as that sent by two of his officers to an esteemed body of appropriately anxious scholars. Evidence is everywhere to be seen that Yale University Press have created a self-fulfilling prophesy without the crisis that might have triggered it.
Michael Daley ~ 28 July 2016
---
---
---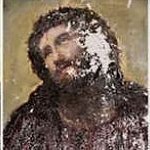 6 January 2014
Assaults on History: Dishing Donors; a Vatican Wobble; and, Reigniting an Old Battle of Hearts, Minds, Interests and Evidence
We had a good and eventful campaigning year in 2013. At home, ArtWatch was invited to speak in the Scottish Parliament for the interests of art and against a municipal arts bureaucracy seeking to overturn a prodigiously generous benefactor's wishes and instructions in order, effectively, to reward its own negligence with an extension of powers and a major capital project (without clear costing). Our views on this proposal were carried in the October Museums Journal, the December Apollo (see Burrell pdf) and in the Sunday Times (Scotland). We found ourselves in the midst of a high-level museum world schism.
MacGregor versus Penny
Speaking for the overturning of Sir William Burrell's terms of bequest was the Glaswegian director of the British Museum and former director of the National Gallery, Neil MacGregor. Mr MacGregor had agreed (presumably with the blessing of his trustees) to be co-opted as an adviser and declared partisan onto a Glasgow Life body – "Burrell Renaissance". In support of Glasgow Life's ambitions, MacGregor expressed with characteristic (lawerish) eloquence impatience with the length of time in which The Living might find themselves governed by the Wishes of the Dead. The present director of the National Gallery, Nicholas Penny (a scholar, rather than a populariser of others' scholarship) spoke no less eloquently in opposition: "What is very often forgotten in discussions of this kind is the moral advantage and tangible benefit of a declared preference for honouring the wishes of the donor. Real concern for the future is always more persuasive in those who have a genuine feeling for the past."
Parliamentary Concerns
The matter will come before the Scottish Parliament this month. Intriguingly, one of the members of the parliamentary committee that scrutinised the Burrell Lending request from Glasgow Life, Gordon MacDonald, SNP MSP, told yesterday's Sunday Times (Scotland) that: "I too was concerned at the cost of £45m bearing in mind that Kelvingrove refurbishment cost £29m and they raised £2.5m from sponsorship and donations. The major work at the Burrell is a complete new roof and removal of lecture theatre to create new gallery space. Both of which will be costly, but £45m?"
Fresh Crimes Against Art and History
Internationally, two recent horrifically destructive mural restorations (the first in Spain and another in China, see Figs. 1 to 4) had reminded many of the great Sistine Chapel cleaning controversies of the 1980s and early 1990s (see "Restoration tragedies"). In January 2013 we were drawn back into that monumental Sistine Chapel restoration controversy (which had triggered ArtWatch's founding in 1992) by an official acknowledgement that Michelangelo's stripped-down ceiling frescoes were prey to failures of environmental regulation that were being exacerbated by swelling visitor numbers. We had warned against such failures twenty years earlier: "Artificially induced changes in moisture, heat and patterns of air convection can themselves do gross damage…The most obvious risk is that external air-borne pollutants will be pulled in." ("The Physical Condition of the Sistine Ceiling", Chapter IV, p.122, Art Restoration ~ The Culture, the Business and the Scandal, London, 1993.)
An Old Crime Implodes
At the beginning of last year, Antonio Paolucci, the director of the Vatican Museums, insisted that whatever the problems, visitor numbers could not be restricted: "We have entered the era of large-scale tourism, and millions want to enjoy our historical culture. Limiting numbers is unthinkable." Today, the unthinkable may be on the cards. Paolucci acknowledges in this month's Art Newspaper that the huge increases in visitor numbers (5,459,000 last year from 4m the year before) constitute his biggest practical problem:
"…The sheer numbers can be damaging, especially in the Sistine Chapel, which everyone wants to see. At the height of the season it gets 20,000 to 25,000 people a day, all breathing out carbon dioxide and vapour and bringing in dust. We are employing Carrier, a top US firm [who donated and installed the presently failing system] to work out a method of dealing with humidity; otherwise we will have to limit numbers…" (Emphasis added.)
On January 2nd Paolucci expressed further concerns in a Vatican museums press release: "I'm asking myself what will happen during the coming Easter holidays and the great canonization of Popes John XXIII and John Paul II. This will bring to Rome an immense mass of Catholics from every part of the world. Such extraordinary numbers oblige one to make some fundamental and priority considerations. The objective must be from now on to observe constant maintenance and preventive conservation of the Heritage. To do so we must provide ever more important resources." At the same time, Paolucci promised that, after 3 years of work, all will be ready in May for the "improved air conditioning, reduction of pollutants and humidity control of the temperature."
Antonio Paolucci, a distinguished Renaissance art scholar (and student of Roberto Longhi), might be thought to be in an impossible position as director of the Vatican's museums. Presently, Michelangelo's frescoes are being devoured by pollution and condensation that are the inescapable by-products of permitting the Sistine Chapel to serve as a tourism cash cow. At the time of the last restoration of the ceiling, the Vatican's finances were a source of scandal (one of its bankers had been found hanged on a bridge in London). On December 7/8 last year the Financial Times reported "The Vatican bank was established to serve the work of the Catholic Church around the world. It has now become synonymous with financial scandal. An 11-month FT investigation reveals the extent of mismanagement at the Euros 5bn-asset bank and the murkiness of its operations that finally led regulators, international agencies, big banks and even Pope Francis himself to take action." (Rachel Sanderson, "The Scandal at God's Bank".) In this climate, is cutting back visitors really an option? For that matter, is the new air-conditioning system promised for May capable of coping with yet further increases of visitors of the kind indicated by Paolucci?
In the absence of dramatic reductions of visitor numbers (which must presently be netting in excess of £75m p.a.) it is hard to see how any amount of conservation tinkering might resolve the present crisis. It would never be logistically possible to seal every visitor inside a "moon-suit" that would prevent the destructive cycles of evaporation and condensation that were already known in 1993 to be creating continuous migrations of salts and vapour within the frescoes. (At that date it was established that some 425 kilos of water were being pumped into the chapel's microclimate by the daily total of 17,000 visitors. On today's visits that volume of water must reach 600 kilos per day.)
No increase of expenditure could reverse the initial un-wisdom of stripping Michelangelo's frescoes down to the bare plaster, thereby both bowdlerising his art and exposing its remains to environmental degradation. No expenditure could put back the glue painting with which Michelangelo had modified and intensified the sculptural presence of his figures and the unprecedented dramatically illuminated theatre which they occupied. Those characteristics had startled and awed his contemporaries. They were repeatedly recorded in copies made in Michelangelo's own lifetime and for centuries afterwards (see, in particular the late 18th century copy opposite at Fig. 8).
The Vatican is presently attempting to rebuild the relationship between the Church and contemporary art that was sundered 200 years ago. It is a noble aim but it will remain a vain one until the corruption of art history that followed the restoration of Michelangelo's ceiling is acknowledged and addessed. What Michelangelo achieved on the ceiling was unprecedented and precious: a profoundly spiritual fusion of the human and the divine that was rendered corporeal and situated in a palpable space contiguous with our own. Scholar supporters of the restoration claimed in defence of the emasculation of that original stupendous and unique achievement that we could now make "more sense" of Michelangelo; that we could now see a clearer link between his art and that of the inferiors who preceded and followed him. As long as the Church continues to endorse so unfounded, untenable an account, it will be in no moral position to forge any constructive relationship between itself and today's artists.
If the cash flow is to be maintained and if Michelangelo is to be preserved, there would seem to be only one conceivable solution: as with other environmentally vulnerable archaeological/artistic sites, a full-size, absolutely faithful facsimile of the chapel will have to be built as a destination for the ever-swelling press of tourists. Creating an alternative "virtual" chapel might seem a shocking prospect and a colossal admission of failure but would it be more unpalatable than proceeding with the proposed plan described in our previous post to turn the remains of Michelangelo's own frescoes into a "virtual" colourised caricature of themselves with 7,000 individually attuned colour-enhancing LED lights that would flood the ceiling with an artifical and chromatically falsifying light ten times more powerful than today's? Building a facsimile to draw the tourists would mean that what survives of Michelangelo's original work might then be left in peace, as it is, and once again in a congenial, stable climate.
Further and Fresh Doubts
On November 30th Peter Aspden, the Financial Times's culture correspondent, declared that the restoration of Michelangelo's Sistine Chapel frescoes ("the most important such project in recent history") had been a "crushing disappointment". Recalling that before restoration the frescoes had been "more real, more subtle, more moving", Aspden noted that arguments in defence of the restoration "have been rebutted, with no little ferocity." If Michelangelo's Sistine Chapel frescoes remain the worst case of injuries suffered in the great post-war restoration bonanza, they are not alone. Fortunately there are increasing signs of doubts about modern restoration procedures elsewhere. Consider this further critique of picture restorers that emerged from a most surprising quarter on December 17th:
"…The problem is, each generation of conservators has always thought that they, uniquely, had the definitive solution to fixing works of art. In the world of pictures, today's conservators spend much of their time undoing the earlier, bad restoration of their predecessors. For example, the dreadful wax re-lining technique all the rage only a generation or so ago is now routinely removed, as over time the wax creates a dull, thick layer which affects the paint surface. Before that, there was a fashion for planing down pictures on panel, and laying them onto canvas, with all the attendant holes and large losses that entailed (see for example the poor Bridgewater Raphaels in the National Gallery of Scotland). More recently, conservators thought they had invented a synthetic varnish that didn't go yellow with age. But now we are discovering that it just goes grey instead. So the pictures have to be cleaned all over again. It's a fact that over the course of art history more damage has been done to pictures by those claiming to be 'conserving' them than anything else. We can only wonder which of today's foolproof conservation techniques will have to be rectified by tomorrow's restorers. Sometimes I think it's all a giant, inter-generational job creation scheme by some shadowy, global conservator's union."
We had noted on 12 July last year that "There has never been a make-work project like art restoration", and earlier, on 17 March 2011, that "Art conservation is now a substantial vested interest, a business with a shifting ideology that serves as self-promotion… Regardless of conservators' good intentions, the fact remains that their treatments alter the material fabric and aesthetic appearance of works of art. Alterations are made on promises to prolong life, prevent deteriorations and recover original conditions, when history repeatedly shows contrary outcomes". Although we greatly welcome the recent tacit endorsement, its source is perplexing. The author, Bendor Grosvenor, made these remarks on his (lively and informative) blog, Art History News.
Art Market restorations
Mr Grosvenor, a modern historian by training, has for a number of years worked as a researcher and, latterly, as a second pair of eyes for the Mayfair art dealer, Philip Mould, who happens to be a highly active "stripper-downer" of paintings in search of something better and more valuable underneath. In countless BBC television programmes, in his 1995 book Sleepers and in his 2009 book Sleuth, Mr Mould has been a most effective propagandist for today's professional restorers, of whom Grosvenor evidently now entertains doubts. Mould himself has conceded with increasing frequency that great risks attend the stripping down of paintings. When asked recently on the best method of cleaning pictures, he replied somewhat flippantly "With spit and polish" and made no mention of the solvents – principally acetone – and scalpels used by his own restorers. (We have been haunted for some years by advice given on how to remove nail varnish when no acetone nail varnish remover is to hand: brush on fresh nail varnish, leave for a few moments and then wipe off. The acetone in the new liquid varnish swiftly dissolves the old hard varnish enabling both to be removed with the same cloth.)
Concealment and Disclosure
With the public museum sector we feel compelled to examine the bizarre and perverse phenomenon of promoting demonstrably wrecked paintings in special loan exhibitions. One such is the Clark Institute's Turner "Rockets and Blue Lights", which work is once again being promoted in Britain as the Belle of Turner's Ball, this time at the Greenwich Maritime Museum's "Turner and the Sea" exhibition. As our colleague in New York, Ruth Osborne, has established, another such restoration-wrecked picture hangs in the Frick Collection as an autograph Vermeer ("Vermeer Interrupted: A Study of Johannes Vermeer's 'Girl Interrupted at Her Music' at The Frick Collection"). The Frick has refused to release to ArtWatch an archive photograph that shows the frequently undone and redone picture at its most pictorially deranged and incoherent "in-restoration" state. A copy of that photograph is held by the Getty Institute but it cannot be released because of the Frick's enforcement of copyright ownership. All but the most informed visitors to the Frick will likely have no inkling of what lies beneath the present surface. Where Philip Mould seeks to identify and uncover works of quality that have been distorted by later accretions (- the art trade's "sleepers"), the Frick presently conspires to pass off tricked-up underlying pictorial carnage as Vermeer's own handiwork.
The Frick is not alone. The Phillips Collection in Washington has repeatedly spurned our requests to examine the conservation and filmed records of the Kecks' ruination of Renoir's "Luncheon of the Boating Party". Museums have grown bolder in promoting their own conservation efforts, sometimes placing restorers behind glass walls to permit public scrutiny. This seeming increase of public accessibility can have an ulterior motive: one leading international conservator disclosed that the practice serves to prevent embarrassing public outbreaks of shock and indignation when familiar works are unveiled after long incarceration in conservation studios. A Turner painting currently undergoing such public exposure is running at the Bowes Museum where the restorer is presently taking a break after encountering difficulties not identified by preliminary "scientific investigations" – the very type of investigation in which Philip Mould has expressed great confidence.
As we have seen in a number of televised Mould restorations, carrying out preliminary scientific tests does not eliminate surprises in the course of restoration once restorers start swiftly cutting through varnishes with their swabs and solvents to get to the paint underneath. We remain sceptical of the value of preliminary scientific or chemical analyses, not least because, as in the case of Michelangelo's Sistine Chapel ceiling, the analysis said to "prove" the artist had not completed his frescoes with glue-based painting conflicts with other more relevant – and, in fact, irrefutable – proofs of the kind often demonstrated on this site, as here today at Figs.13, 14 and 15.
ArtWatch has another full and ideologically challenging year ahead but a first priority will be to demonstrate the extent to which naïve and misplaced faith in today's restorers can make professional monkeys of scholars, curators and trustees.
Michael Daley
Comments may be left at: artwatch.uk@gmail.com
---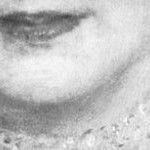 2 August 2012
The heart-breaking task of compiling evidence of the consequences of multiple restorations on Renoir's "Baigneuse" shown here on July 11 raised the spectre of such having occurred throughout the artist's oeuvre. Does Renoir remain today the artist that he was originally? Are scholars indifferent to restoration changes and therefore presenting adulterations as if still original and pristine states? To help answer these questions, we consider the record of The Sterling and Francine Clark Art Institute, an institute with high scholarly aspirations that was generously founded on a passionate and well informed love of art.
A large group of the Clark Institute's Renoirs is on show at the Royal Academy's "From Paris a Taste for Impressionism" exhibition. In the catalogue the institute's director, Michael Conforti, boasts that "the Clark is where ideas happen." In 2003 he declared: "To us at the Clark the quality of the ideas that emanate from the study of a work of art is as important as the quality of the object itself." An idea yet to happen is that scholars, recognising the need to protect the inherent qualities that creative works of art bring to the party, should attend to the irreversible changes that restorers make. Certainly, some such corrective is overdue to commonly held uncritical assumptions that in whatever condition a picture might be found today, it will be good and perfectly sufficient for any scholarly purpose.
Between 1916 and 1951 Sterling Clark, an intriguing and attractive figure in the grip of a declared passion for Renoir, collected thirty-eight of the artist's pictures. Since Clark's death in 1956, five of these have been sold off and many have been restored. The Royal Academy is one of countless stops for the Clark's currently peripatetic pictures as this intellectually self-regarding institution expands and "renovates". Although the Academy show's catalogue offers no evaluation of the present condition of the collection, it contains two fine essays – "Sterling Clark as a Collector", by James Ganz, and "Refined Domesticity: Sterling Clark's Aesthetic legacy" by Richard R. Brettell – which might profitably inform such a discussion. Unfortunately, the catalogue taken as a whole and together with two preceding and related exhibition catalogues, "A Passion for Renoir", 1996/7 at the Clark Institute (Fig. 11), and "Renoir at the Theatre", 2008 at the Courtauld Gallery (Fig. 12), implicitly presents today's states of Renoir's pictures as if they have remained original and authentic.
Brettell shows Clark to have been one of a sizable group of American collector/enthusiasts who pushed Renoir's prices to record highs in the early twentieth century when the supply of pukka old masters was dwindling (and the modern wheeze of upgrading school works was not yet in full flood). Ganz shows that Clark's collection comprised a cross-section of a decisively selective part of Renoir's oeuvre. Considering Renoir to be one of the greatest painters ever, Clark nonetheless abhorred his numerous late nudes (with arms and legs which he likened to "inflated bladders"). Clark felt that the artist's best painting had been done early, and thirty-one of his thirty-eight Renoirs were painted before 1885, with six from 1881, which year he judged the artist's finest hour. This discerning and focussed selection gives the Clark collection invaluable force of testimony and the Royal Academy is now showing twenty-one of the institute's remaining thirty-three Renoirs, but there are further reasons for attending to the present state of Clark's Renoirs.
Although Ganz, formerly of the Clark institute, makes no mention of the pictures' conditions today he variously discloses that Clark held that picture restorations do more harm than good; that he viewed art historians with disdain; that he learnt early not to depend on "experts" for guidance; and, that on being bitten by bad professional advice, he had resolved to become his own expert:
"In 1913 Clark bought Portrait of a Lady by Domenico Ghirlandaio and Walking Horse, a bronze by Giambologna. Both purchases were facilitated by the American sculptor George Gray Barnard, who had been a friend of Clark's father. After being assured that the Ghirlandaio had not been retouched, and a copy of the Walking Horse was a unique cast, Clark subsequently found that both of these claims were false. On a trip to Italy in the summer of 1913 he discovered a postcard of the Ghirlandaio in an altered state, and a copy of the Walking Horse in the Bargello in Florence…"
Clark's admiration for Renoir is shown to have beeen singular. He had considered Renoir without equal among old masters as a colourist and unsurpassed as a painter, that is, as an applier of paint to canvas. He had granted artists like Leonardo, Ingres, Degas, and Bouguereau to have been Renoir's superiors in terms only of their "suave line". He complained of English portraits "overcleaned by Duveen" at the Frick Collection. Above all, Clark's will of 1946 is cited to show that he had expressly prohibited any restoration of his own to-be bequeathed pictures:
"It having been my object in making said collection to acquire only works of the best quality of the artists represented, which were not damaged or distorted by the works of restorers, it is my wish and desire and I request that the said trustees…permanently maintain in said gallery all works of art bequeathed hereunder in the condition in which they shall be at my death without any so-called restoration, cleaning or other work thereon, except in the case of damage from unforeseen causes, and that none of them be sold, exchanged or otherwise disposed of…"
So, we now know that Clark's Renoirs had been carefully selected on both artistic criteria and excellence of physical condition. That the trustees subsequently disposed of five of these Renoirs is acknowledged but not explained – had they legally overturned the bequest's conditions or simply ignored them? Fortunately, their writ does not run to undoing historical visual evidence, and Ganz is to be applauded for reproducing the two-page Life magazine photo-spread from 1956, and thereby giving today's viewers a glimpse of the state of some thirty untouched-by-Clark (and possibly never previously touched) Renoirs at that historic juncture. Although the catalogue reproduction is small, it is sufficient, when viewed within the exhibition, to show that were Clark's Renoirs to be so-assembled once more, some at least, would not be the same pictures. (See Figs. 7, 8, 9 and 10.)
With photographic records, when due allowances are made for technical variations and vagaries of reproduction methods, a given photograph affords testimony on the dispositions of tones or hues within a given work at a particular moment under a particular light. With modern artists, where first photographs frequently pre-date first restorations, it is striking that similar patterns of weakening recur in the historic photographic record. There is a simple, elegant proof that such changes pinpoint injuries: it would not be possible today to photograph works in a manner that might replicate their earlier appearances. How might the face seen at Fig. 23, for example, now be photographed so as to show the qualities formerly recorded in Fig. 22? Often the weakening is of a general overall "washing-out", "scrubbing-away", "Brillo-padding" character. Often, it is seen in local disruptions of original values and relationships. Often, both types occur together. Often one can witness an after-image halo effect where original material has been removed – in Renoir, hair would seem to be especially prey to such injuries (see Fig. 4).
In assembling the pictorial evidence opposite, we were horrified by a realisation that within the general restoration mayhem, a systematic undoing of a rare but distinctive and precious Renoir type of female face has taken place on two major Renoir paintings, both of which, thanks to the Clark exhibition, are found presently in London. These are his 1880 "A Box at the Theater (At the Concert)", which is said in the current Royal Academy catalogue to be "The last and arguably most ambitious of Renoir's depictions of elegantly dressed figures seated in theatre boxes", (see Figs. 4, 11 and 15 to 20), and his earlier 1874 "La Loge (The Theatre Box)", which was described in the 2008 Courtauld Gallery catalogue as "one of the iconic paintings of Impressionism and a major highlight of the Courtauld Gallery" (see Figs. 1, 2, 3, 12 and 21 to 24). If the appraisals are sound enough, the surrounding explications on these two great works are artistically inadequate.
To take the Clark's "A Box at the Theater" first: in the 2012 Royal Academy catalogue entry it is said variously that the picture is: "marked by warm colours and rich brushwork"; that "the woman on the left, resplendent in a full length evening gown, looks directly at the viewer"; that the woman and her younger companion "seem lost in reverie". The scene is said to be situated in a theatre (even though when first exhibited in 1882 it was under the title "Une loge à l'Opéra"): "the background details suggest a theatre rather than the recently opened Palais Garnier", and "Without the dark red curtain and the fluted pilaster, it would be difficult to locate this scene in a theatre at all."
Needless to say, this is a reading of the picture as it is today. There is acknowledgement that radical changes had been made by Renoir during the execution of the picture but no acknowledgement of the fact that the architectural features said to locate the scene in a theatre or an opera house have been almost washed away – see Figs. 15 and 16. It is said that the picture had originally been commissioned as a portrait of the daughters of a French Under-Secretary of State for Fine Arts who had subsequently rejected it. It is said that Renoir had then reworked the picture, generalising the sitter's features, and at some stage had painted out a male figure in the background. Specifically, it is acknowledged that Renoir had "also altered certain facial features and changed the hairstyle of the woman on the left". It is said that when Clark bought the picture in 1928 he greatly admired it and said "the woman is lovely, the colouring, facture and composition great".
In the earlier 1996 Clark catalogue (Fig. 11), in an entry under the twin headings "Images of Women" and "Society Portraiture" (the latter sub-heading preceding "Bourgeois Pastimes"), it is said that the subjects were not the daughters but the wife and daughter of the Under-Secretary; that the "expensive evening dress of the woman and the plush red interior of the box suggest Charles Garnier's opulent Opéra"; that far from looking directly at the viewer, the woman's "glassy, dreamy expression – her mouth forms a slight smile and her eyes look off into the distance" suggests that "she is completely unaware of someone else in her immediate vicinity". For the author of this entry (Karyn Esielonis) the woman's "passivity enables the viewer to look at her without interruption and reinforces period conventions that cast the woman as someone to be looked at rather than someone who actively looks" and who, in fact, cooperates with her own bondage by "sinking back into the plush sensuously red material of the loge, so that she may be perused". While the girl on the right "turns demurely away", it is expected that, on reaching sexual maturity her behaviour will change accordingly, and, she too, "will become the object of the gaze". The late John House spoke specifically of "the engendered gaze".
The Clark picture was included in the 2008 Courtauld show and the catalogue (Fig. 12) provided a bridge between the Theatre/Opera divergence. That is, when the picture was acquired by Renoir's dealer Durand-Ruel in 1880 it was registered with the title "Une loge au théâtre", but when exhibited two years later it was titled "Une loge à l'Opéra". The Courtauld catalogue entry includes an "X-radiograph" and an infra-red photograph, thereby rendering the features of the man who had been painted out in the upper right corner more discernable. The description of the painting itself is as slack as that in the 2012 catalogue and is conducted in terms relative to related pictures: "The canvas is far more muted and conventional in tonality than Café-concert (Au Théâtre)…"
However, if we look at older reproductions of this painting (in our case from 1921 onwards when it was just forty-one years old) we find that the picture, as bought by Clark in 1928, was then different from its present state; different in its general dispositions (see Figs. 15 and 16); and, different in its particulars (see Figs. 17 to 20). As mentioned, the pilaster on the left of the picture has now been almost washed away. Much of the former shading around the woman's eyes has been lost, with the result that the pupils and irises of the eyes increasing resemble a pair of olives set adrift on a plate (Figs. 4 and 20). Her hair has been lightened. The expression on her mouth has changed. The end of the glove on her right arm has been redrawn. Crucially, her gaze no longer fixes on the viewer as it may have done in 1925 (Fig. 15).
Like the Clark picture, the Courtauld "La Loge" may have been (?) unrestored when bought in 1925 by Samuel Courtauld who cherished "its subtle charm of surfaces" and placed in the music room of his house in Portman Square. Like Clark, Courtauld passed his collection to the public domain upon his death in 1948. The head of the Courtauld Gallery, Ernst Vegelin van Claerbergen, speaks in the 2008 catalogue of the picture having been "lent to exhibitions internationally, and reproduced countless times in numerous media", adding "And yet, in some respects, fame has also veiled this picture, its familiarity and its reductive status as an archetype of Impressionism perhaps acting against close scrutiny." While ever closer scrutiny is to be welcomed, an examination of the physical and artistic reduction of the painting itself would seem more urgent than one of the soundness or otherwise of its virtual perception in the world at large. Perceptions and mis-perceptions can be altered. Altered pictures are forever – restoration is a one-way street of compounding injuries.
No mention of the Courtauld Gallery's "La Loge" is made in the 2012 catalogue entry on "A Box at the Theater" but in the 1996 Clark catalogue "A Passion for Renoir" it is said that the picture features "a lavishly dressed woman, her face heavily made up…" Critics at the time of the first showing had questioned the morals of the woman as one who unabashedly presented herself for public view aiming to "attract people with her wicked charms and [the] sensuous luxury of her clothes". In the 2008 Courtauld catalogue, John House, too, noted that some critics of the day had taken the sitter not as a woman of high fashion but as "an iconic figure from the demi-monde". Seemingly dismissing such readings, House, added "In reality Renoir produced the painting in his studio using his brother Edmond and Nini, a model from Montmarte nicknamed 'gueule de raie' or 'fish-face' as the sitters." As, indeed, he had, but then, as so often, the critics of the day were on to something that later champions have missed: by whatever means it had been produced, this truly was a work of dangerously seductive power.
For his part, House describes the picture as it now is, as seen here at Figs. 2, 3, 22 and 24, and not as was, as today glimpsed at Figs. 1, 21 and 23. He notes that "the viewer's eye fluctuates between bodice and face in search for the principal focus of the composition" – when in the recorded earlier states of the picture, he could have been in no such doubt. The face had not only been more decisively modelled (Figs. 1 and 23) but the head had been separated from the bosom and bodice with both more pronounced shading and a more glittering "choker" of jewels at the upper neck (Figs. 21 and 22). While alerting us to the realities of artists' working practices, House, by also confining himself to the picture as it now is, obliges himself not to comprehend the full extent of Renoir's achievement. What had once been nothing less than a supreme artistic invention of female type, a face of awesome charismatic and enigmatic force that, in truth, had constitued a Mona Lisa for modern times, is now physically reduced and artistically traduced by restorers who have borne down on Renoir's final paint film with their swabs and solvents and Lord-knows what else, leaving a picture that now generates only art historical short-change – a decorous patter of sociology and applied psychology.
…A picture that nowadays serves as grist to endlessly recycled analysis of tyrannical "engendered gazing", posh frocks and past high bourgeois social mores – interesting enough, in their own way, but ultimately distractions all, as if to divert our gaze away from recollections of what once was. Once, it was beyond question that this woman's face was the compositional and psychological epicentre of the picture, her enchanting bejewelled and beflowered bosom notwithstanding. Each of the face's individual features commanded/rewarded intense scrutiny. Her mouth, sensuous, luscious, self-aware in its precisely composed invitation, had once – and in some degree until recently (see Fig. 1) – been more than a match for that seen in the National Gallery's Rubens "Le Chapeau de Paille" (Fig. 31). The gaze of her eyes, once dark, mesmerisingly deep, supremely confident (see Fig. 23) was that of no ordinary, specific, prosaic woman; belonged to no portrait of a hired-in fish-faced model. Nor was this image mere social stereotype in some moralising, agit-prop genre tale. This was nothing less than the transcending realisation of an eternal female possibility, of one supremely aware of her own sexual magnetism and accompanying powers; of one more than content to abandon her male companion to his own distractions. An icon indeed.
What a tragedy, therefore, that this Carmen, falling among restorers, should have been reduced to Micaëla, reduced to her own still brilliantly sketched but now merely sweet, almost ingénue-like preparatory stages, losing the flash of her nostrils (- in this, too, rivalling Rubens) and the luxuriance of her sensuously elaborated coiffure. In short, being made more ordinary by ordinary people wreaking their terrible uncomprehending revenge on an extraordinary talent through their appropriation of a masterpiece crafted by one who had hymned his own private especial celebration, in paint, on a surface.
CODA:
Sterling Clark died on 29 December 1956 shortly after the Sterling and Francine Clark Institute which he established and endowed and to which he had left his fabulous collection (not just of paintings but of drawings, books, prints, silver and porcelain) had opened. He might have expected that the institute's trustees would honour the terms of his bequest and respect his wish that the unrestored works he had acquired with such assiduous ground work (and with great wealth, of course) should remain unsullied. James Ganz has reported that on Clark's death, his widow Francine (whose important role in assembling the collection had been honoured by the inclusion of her name in the title of the institute), continued to sit on the board, "asserting her opinions on the arrangements of paintings in the galleries, looking to maintain her husband's wishes". Francine Clark died in April 1960.
Within three years of Francine's death the first of what were to be two radical and utterly deranging restorations of Turner's "Rockets and Blue Lights (Close at Hand) to Warn Steamboats of Shoal Water" was under way at the hands of a then "leading restorer", William Suhr (see Figs 32-4). We were first alerted to the Clark Institute's radical restorations in 2003 by the painter Edmund Rucinski who had known the collection intimately up until 1963 and who had spotted the further and compounding transformation of the Turner. On this second bite at the restoration cherry, the restorers claimed that the painting had been falling apart and that, besides, seventy-five per cent of it consisted of earlier restorers' repaint, applied to "disguise the evidence of some unknown earlier trauma". Only by removing most of the present paint, they insisted, could "a full understanding of what lay beneath" be achieved. That treatment, authorised by the trustees, was claimed by the interested parties to have been a "resurrection" which had created an "effectively a new picture". In this new picture, the last traces of the second, nearer steamboat that Turner had painted battling its way towards harbour in a storm, disappeared under the waves, its filthy coal-produced smoke being converted into a water spout or perhaps steam jet (Fig. 34). Not only was this twice-over undone and redone wreck then deemed a new picture but it was also judged to be miraculously cured of all structural ailments and free to be dispatched across the Atlantic to go on tour to Manchester and Glasgow.
At the time of the UK trip, the Tate Gallery issued a press release claiming that the picture comprised "one of the stars of the show…[having] recently undergone major conservation". Credulous British critics lapped up and regurgitated the claims. And, by coincidence, they have done so again as this Turner returned to the UK to do service at a Tate Liverpool show where works by Turner and Monet have been flatteringly permed with Cy Twombly's solipsistic scribbles and dribbles.
Michael Daley
Comments may be left at: artwatch.uk@gmail.com
---
wibble!